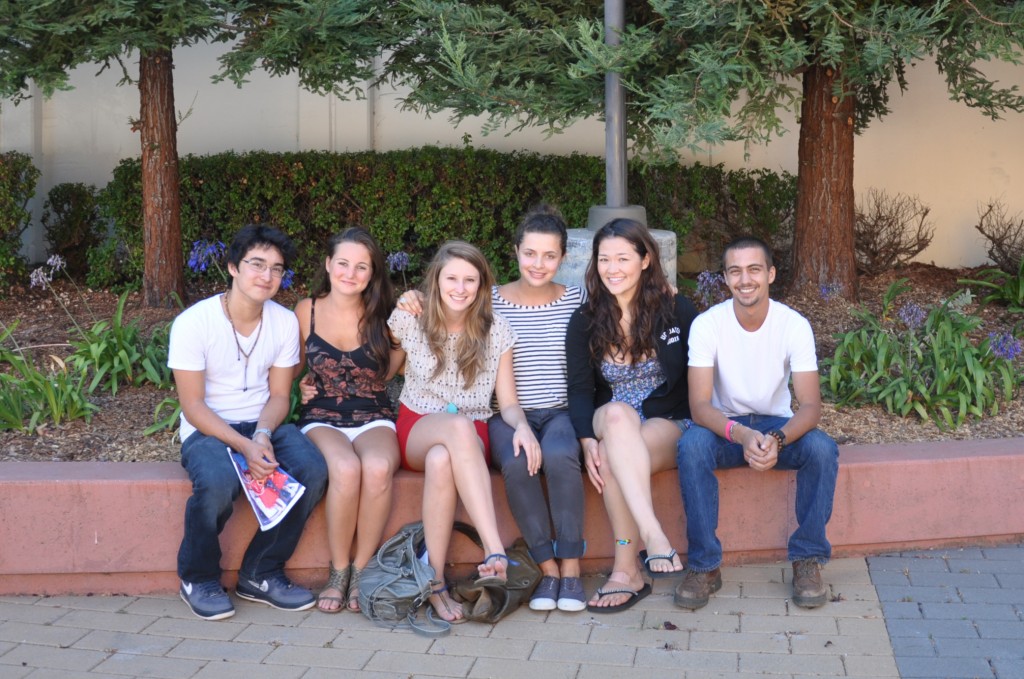 Before the school year started, a group of INTL's former "International Baccalaureate" program students stopped by for a visit. The group of alumni, which included Kiah V., Magali G., Flora C., Nicolas C., Adrian M., and Caitlin O., were about to embark on a new journey – college.
It was incredible to me to see how five years later, they were still such a tight-knit group, and INTL was their uniting factor. They had attended different high schools and were now about to travel to different colleges across the state and country, yet here they were — visiting their alma mater, hoping to catch a glimpse of their beloved teachers from when they were in middle school!
It's interesting to notice how deep the INTL* experience runs in their character and outlook. They explained how high school wasn't as difficult as they thought it would be, and how INTL prepared them well for what was to come. One alum even told me that, "school has never been as challenging as it was at INTL!"
An academically rigorous bilingual immersion education is the foundation of our school, but so is character development. Each student is unique in their affinities, strengths, weaknesses, and personality — but they all believe that their future is without bounds; it's a wide expanse of experiences that they are looking forward to with optimism and confidence.
This is one of the many gifts they received from INTL — and it's the gift that will continue to give throughout their lives.
*In 2020, the International School of the Peninsula (ISTP) formally changed its name to Silicon Valley International School (INTL) to better reflect its bilingual programs, location, and international values.