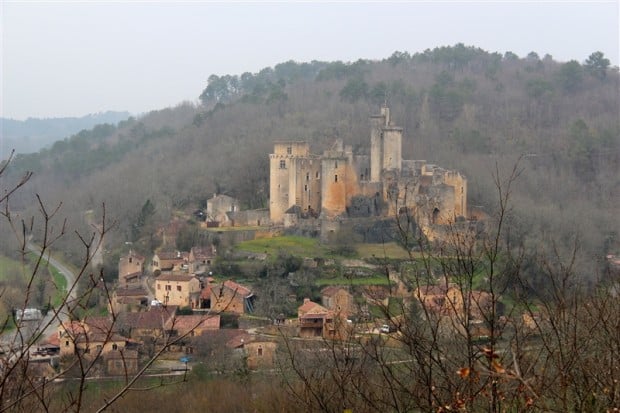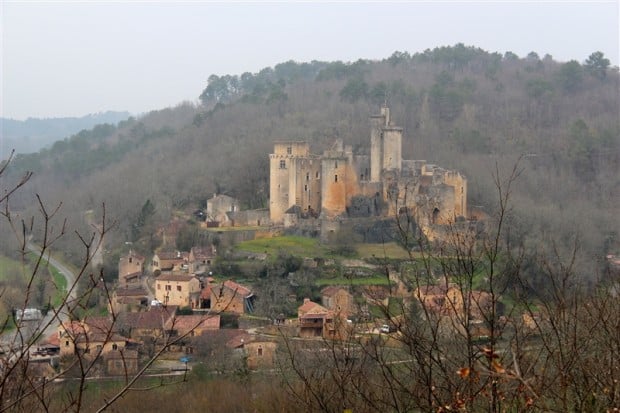 We began our trip with a very long journey by plane from San Francisco to Amsterdam to Toulouse. After a two-hour bus journey from Toulouse, we finally reached our destination - Fumel, France. The children in Fumel greeted us warmly and everyone quickly made friends. We were treated to a welcome snack of cookies and drinks before students went home with their new best friends and host families.
We spent the following day at our host school. We started the day with a tour. Then, we headed to an English lesson where the Fumel students asked the INTL* students lots of questions about themselves. After that, everyone played fun team games together during PE. At lunchtime, many of the boys took part in organized soccer matches with a coach before we all headed down to the canteen for a hot lunch of cordon bleu and haricots verts. Delicious!
In the afternoon, the children took part in another English lesson and a history lesson before embarking on a walking tour of Fumel village. Everyone had lots of fun and the children all seemed very happy with their new French friends!
On the third day of our trip, we drove for one hour through the beautiful French countryside to a zip-lining center. Once there, the children (INTL and French children) were split into two groups. One group went zip-lining, the other went orienteering.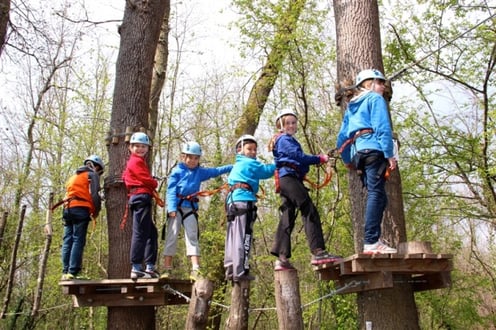 Zip-lining was great fun. We were "taught the ropes" before being allowed to take on the course ourselves. Everyone had a go. Laurent sped around the course. Miss Cara was very scared but Alexis kept her distracted and helped her out a lot!
After lunch, the children swapped activities. The sun came out and warmed us all up. Everyone enjoyed the lovely countryside before heading back to school and our host families.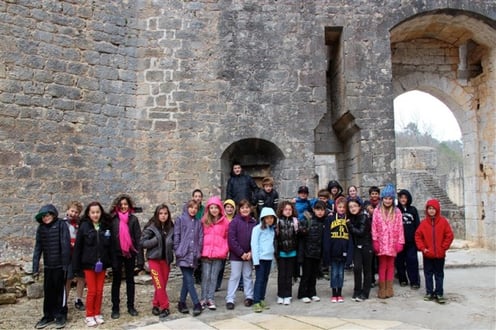 On our fourth day in Fumel, we visited the beautiful nearby castle of Bonaguil. Bonaguil was originally built in 1271. Later, Berenger de Roquefeuil, who lived there between 1448 and 1530, transformed the castle into a fortress. We braved the cold during our morning tour of the castle. Students saw drawbridges, caves, and cannon ports, and their imaginations ran wild! After having lunch in the castle's dining hall, the children went on a treasure hunt around the castle in small groups. They also worked in small groups to construct a model drawbridge. Everyone had a chance to try his or her aim at archery. Some students even hit the bull's eye!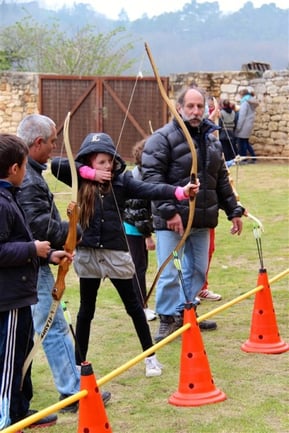 We have had a great trip so far, and are looking forward to the many fun activities that still await us!
*In 2020, the International School of the Peninsula (ISTP) formally changed its name to Silicon Valley International School (INTL) to better reflect its bilingual programs, location, and international values.