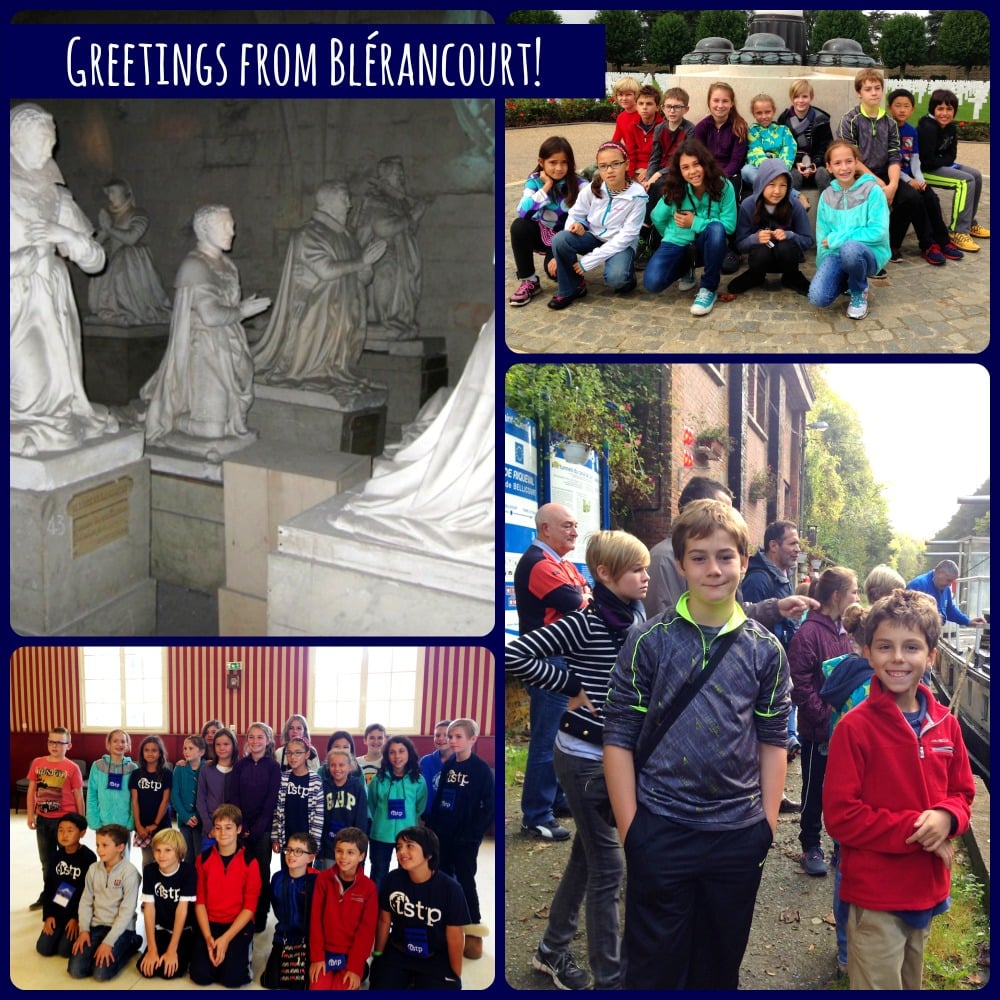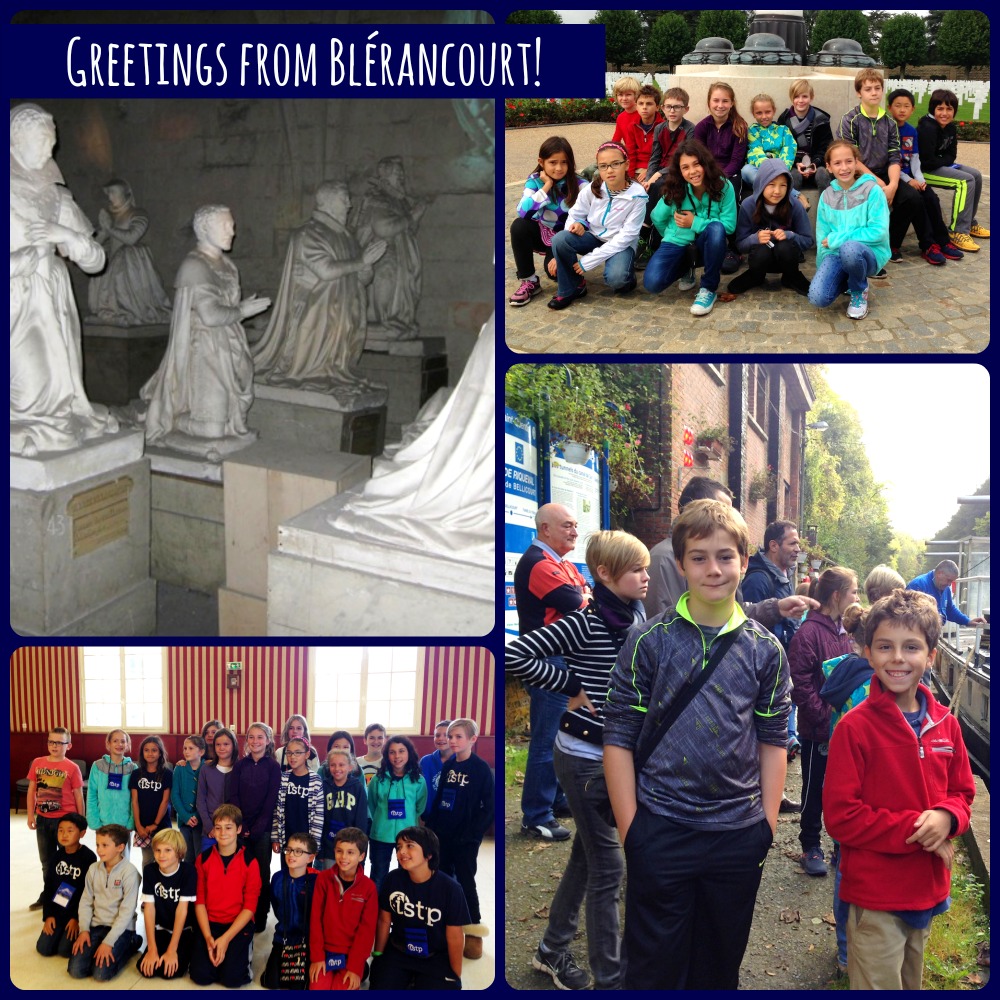 Each year, INTL's* 5th grade French students have the opportunity to travel to Blérancourt, France on an immersion exchange trip. This incredible opportunity not only helps students to solidify their language skills, but also expands their cultural understanding and is thoughtfully aligned with their curriculum.
Blérancourt, France is the home of a French National Museum in the Château de Blérancourt in Picardie, France. This area, northeast of Paris, was devastated by World War I, and the museum is dedicated to the strength of Franco-American history and relations. It is a perfect place for our students to learn more about French history and culture, and to make connections with what they are learning at school.
Silicon Valley International School students stay with French host families in Blérancourt, and visit important sites in the area, such as the Castle of Pierrefonds, the World War I Somme American Cemetery, the Château de Blérancourt, Bellicourt, and more.
Our students have spent a few days in France, and already, they are learning so much about French history. For example, on their visit to Bellicourt, they learned about the "Touage souterrain de Riqueval", the underground towing of Riqueval. After a picnic in front of the museum, we were greeted by a guide who told us about the history of this underground canal built by Napoleon Bonaparte. Did you know that this is the only place in the world that practices this system of towing?
What is so special about this trip is that students are exposed to a wide variety of experiential learning. They visit historical and cultural sites and museums, but are also able to participate in activities such as browsing and buying books in a French bookstore, eating French food (little treats such as chouquette and brioche au chocolat), experiencing everyday French family life, and engaging in fun activities such as archery or art. This is certainly an experience of a lifetime!
*In 2020, the International School of the Peninsula (ISTP) formally changed its name to Silicon Valley International School (INTL) to better reflect its bilingual programs, location, and international values.