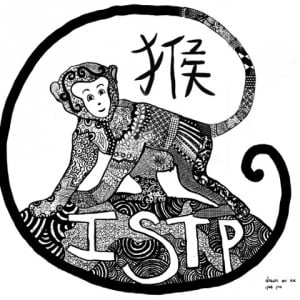 It is with great enthusiasm that I offer best wishes for the Lunar New Year! I am pleased to report that INTL*s Chinese program is stronger than ever, and that our school is fulfilling its promise as an exemplary model for the field both nationally and internationally. We are proud that a profile of our school will join other exemplary programs from around the country later this month on the website of the Chinese Early Language and Immersion Network (CELIN), so stay tuned for that.
Our curriculum coordinators David, Cindy, and Jin have led collaborative work among all of our faculty members to create an increasingly robust, rigorous, and carefully aligned curriculum. Our Chinese faculty showed their dedication as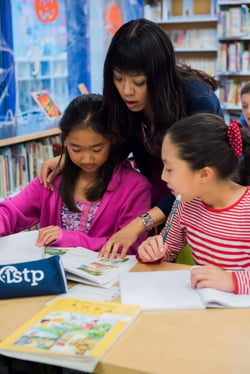 professionals by taking the entire week of October break to train as testers for the Oral Proficiency Interview (OPI) offered by the American Council on the Teaching of Foreign Languages (ACTFL). We are also pioneering a new Chinese literacy system with a number of other high performing bilingual schools that allows our teachers to differentiate their instruction of reading and help students make more significant individual progress. This literacy program represents a major innovation in assessing the development of literacy in Chinese and we are proud that it started at INTL.
We have hosted recent visits from school heads and delegations of professors from China, Taiwan, Hong Kong, and Singapore, and our exchange programs with schools in Hangzhou, Chengdu, Shanghai, and Taiwan are as dynamic as ever. Our new internship program with East China Normal University in Shanghai has brought us two very fine teaching interns this year – Ms. GUO Kaiqiong and Ms. ZHANG Yu. Special thanks to the Dodson and Herbst families for being such gracious hosts for our interns! We are also in the midst of negotiations with a university in Taiwan to start a similar program there, and exploring additional school and other institutional partnerships in both China and Taiwan.
As we enter the Year of the Monkey, our students have been spending a lot of time learning about the story of the Monkey King, which is also the theme of our Chinese New Year Fair on Cohn this year. Thinking about the story of the Monkey King puts me in mind of the loss of one of the giants of Chinese literature last year. Anthony Yu, who was my graduate advisor at the University of Chicago and the pioneering translator into English (in four volumes) of the classic novel Journey to the West, passed away last May after a long and distinguished career bridging Chinese and Western cultures. Tony was a great mentor to me personally and a guiding light in the fields of literary and religious studies whose presence in the field will be deeply missed. Back in 2010, I sat down with Tony at the National Chinese Language Conference in Washington, DC to celebrate his long career and the publication of the one-volume abridgment of his translation entitled The Monkey and the Monk.
As we get ready to celebrate the Year of the Monkey, I encourage all of you to dig more deeply into the rich literary, philosophical and cultural traditions of China exemplified by the Journey to the West, a novel which can be read on many different levels – as a children's fantasy, a clever and humorous adventure story, or as a deep allegory about the assimilation of Buddhism to Chinese civilization. It's one of those books you can read at any stage of life and find new depth and insights. The Taiwanese film director Tsai Ming-liang has even directed a recent French-Taiwan co-production (also called "Journey to the West") with veteran French actor Denis Lavant set in Marseilles that was inspired by this classic story of a Chinese monk and his rambunctious monkey companion traveling to India in search of Buddhist scriptures.
Next year we will be celebrating 20 years of Chinese at INTL, and it's amazing to see how far we've come. Here's wishing you a wonderful Year of the Monkey and continued success and growth in INTL's Chinese program!
*In 2020, the International School of the Peninsula (ISTP) formally changed its name to Silicon Valley International School (INTL) to better reflect its bilingual programs, location, and international values.