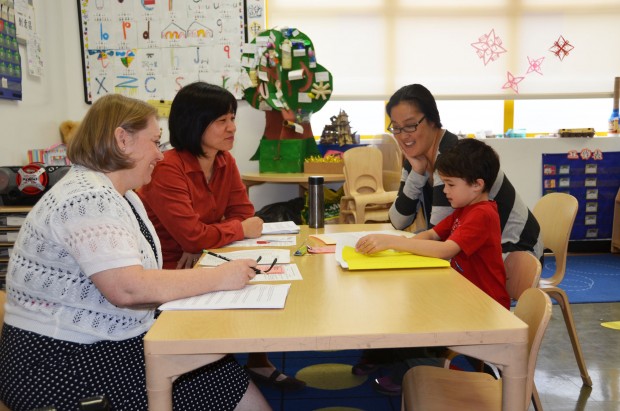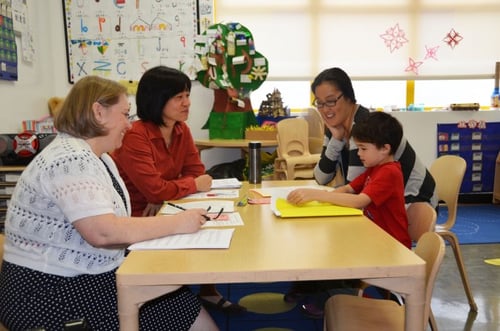 Last week, INTL launched our first ever student-led conferences. Holding these conferences in a format where the students took a central role in sharing their growth and learning resulted in a very meaningful interaction between students, teachers, and parents. Children in grades one through five were asked to lead their parents and teachers in a conversation about their second trimester achievements, their learning as it pertains to the INTL Learning Standards, and the goals they would like to work on in the coming trimester.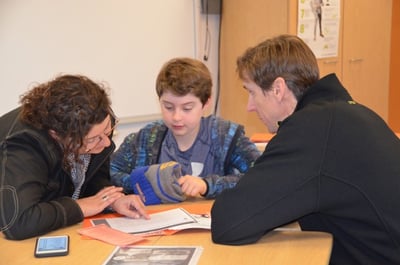 In preparation for the day, students chose pieces of work they had completed over the school year, and practiced how they would share the relevance of the pieces they chose with their family. Students were excited to tell their parents why each piece of work demonstrated their creativity, curiosity, independence, confidence, or collaborative spirit. The students also set goals for the coming trimester, and I heard many parents asking their children, "How can I support you with that goal?"
As I walked the hallways throughout the day, I witnessed many different styles of student-led conferences, but one thing that was consistent was the many smiles I saw on students and parents alike as they left the classroom.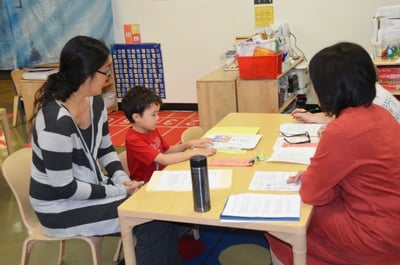 I asked some children in the week after conferences what their reflections were on the day. Bella shared with me, "I liked it a lot because we got to share what WE thought would help us, not just what the teachers thought would help us." Another 2nd grader told me, "I felt kind of nervous when I was going to school but then I was kind of happy because I got to show what my work was and my mom and dad wanted to know a lot." The 2nd graders also asked their parents to write a letter to them in response to their conference, which added to the novelty of the experience. Cammie shared that the letter made me "feel good because it looked like they really took a lot of time to think through it and then write it down."

Overall, our INTL team is thrilled with the outcome of student-led conferences and we look forward to reflecting on the day and seeing this process evolve for even more positive student, teacher, and parent experiences to come!

*In 2020, the International School of the Peninsula (ISTP) formally changed its name to Silicon Valley International School (INTL) to better reflect its bilingual programs, location, and international values

.