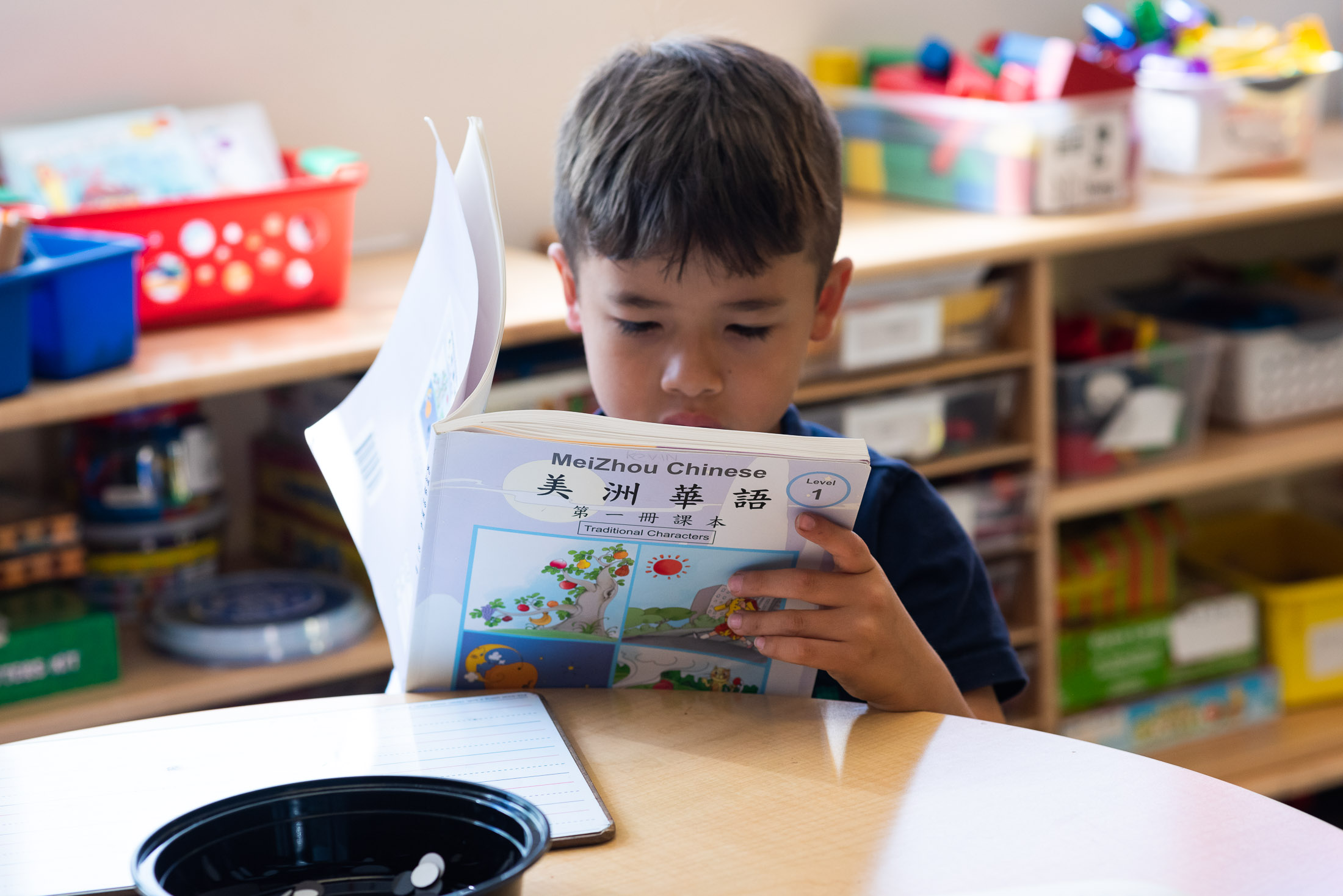 1. Attitude is Everything When parents show interest and encouragement, they can have a huge impact on their children's motivation towards learning and using multiple languages. Praise your child when they speak a different language, and engage with your children as "encouragers" not as "correctors," to support their enthusiasm and interest instead of becoming a source of anxiety and excessive pressure.
2. Learning Outside of the Classroom Exposure to the language outside of the classroom will strengthen your child's skills. Reading books, watching cartoons and movies, playing online games, or visiting communities where the language is spoken are just a few examples of great ways to supplement a child's "language diet." Just make sure not to make it feel like an obligation.
3. Make Language Reading Available Fill your home with literacy, and not just with books on a shelf – magazines, newspapers, posters, packages and labels are all reading material than can help a child develop a second language. Ask your child to summarize in one language what they have read in another – this is a great way to reinforce their comprehension. Another suggestion is to find a pen pal online, or write letters to relatives who might speak the target language.
4. Engage With Their Homework Even if you don't speak the target language, ask your child to explain their homework. This can actually be a bonus – while switching languages, a child has to rethink, conceptualize and synthesize their work. During this process of rephrasing and reprocessing, deeper learning can occur.
5. Become Bicultural Bilingual children should also learn another way of life, by looking at the world, and relating to others. Parents can help by exposing their child to the diversity of cultures within languages - go to cultural events, such as sports tournaments, or arts exhibits, or meeting with native speakers. Traveling to different countries, as a family vacation or through INTL's* international field trips, are also great ways to authentically connect language and culture.
*In 2020, the International School of the Peninsula (ISTP) formally changed its name to Silicon Valley International School (INTL) to better reflect its bilingual programs, location, and international values.