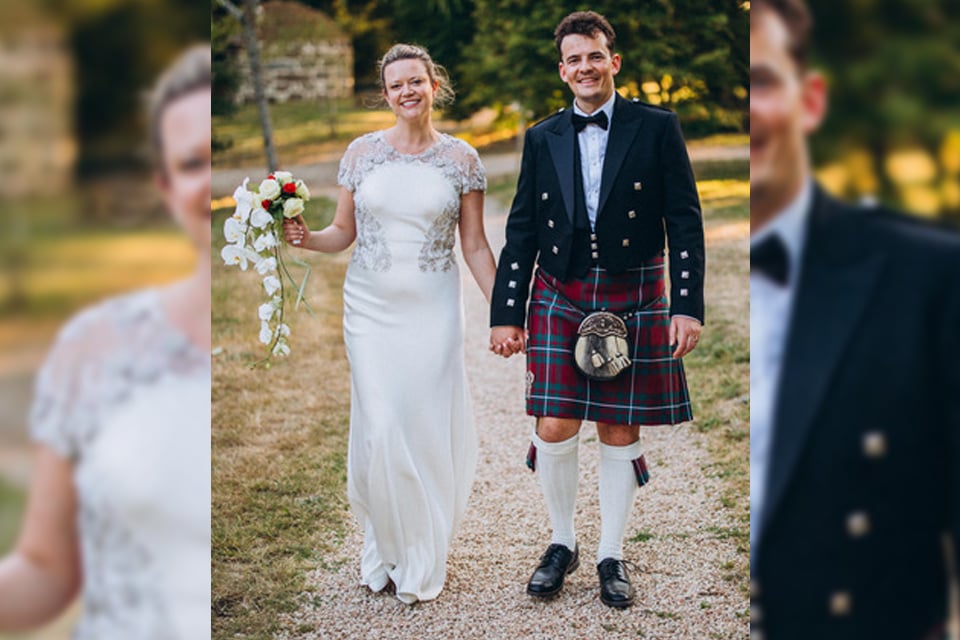 The story of Eva Nicolas and Alistair McGregor is one that beautifully illustrates the transformative power of an international education. Eva and Alistair, both alumni of Silicon Valley International School (INTL), crossed paths at a pivotal moment in their lives, ultimately finding love, shared dreams, and successful careers. Their journey highlights how their time at INTL, where they learned French and embraced a global perspective, has significantly influenced their cognitive thinking skills and professional paths.
INTL: Where It All Began
Eva's journey at INTL, then knows as International School of the Peninsula, commenced in January 2001, midway through 6th Grade, while Alistair joined INTL in August 2000, starting in the 5th Grade. Both would stay until 8th Grade in the French immersion program, creating a unique connection to the school and its vibrant community. Alistair recalls his early memories at INTL, saying, "Recess was a really cool time to get to know my very first friends that I made here in the United States. Some of which we saw for the first time in a while at our wedding."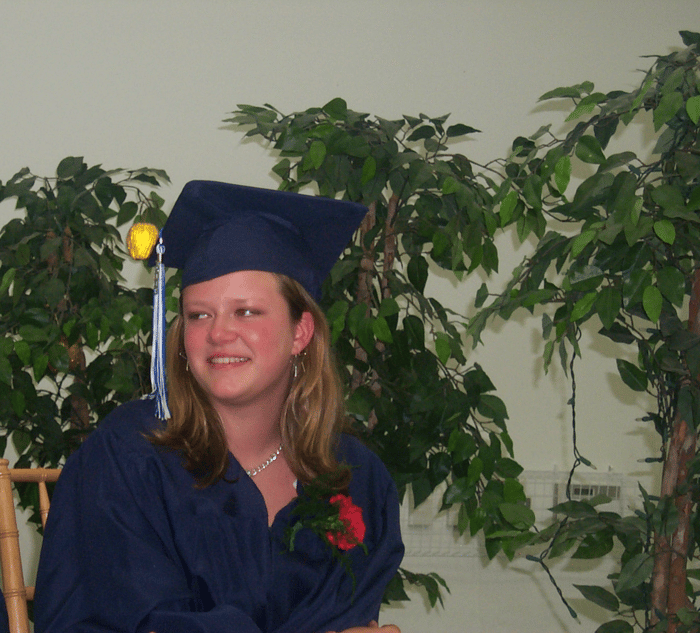 The international environment at INTL had a profound impact on both Eva and Alistair. Alistair fondly remembers the diverse group of teachers, saying, "I remember the teacher's personalities were a good memory as well. They were a really big and diverse group of expats and locals, and I remember all of my teachers had a different personality from each other."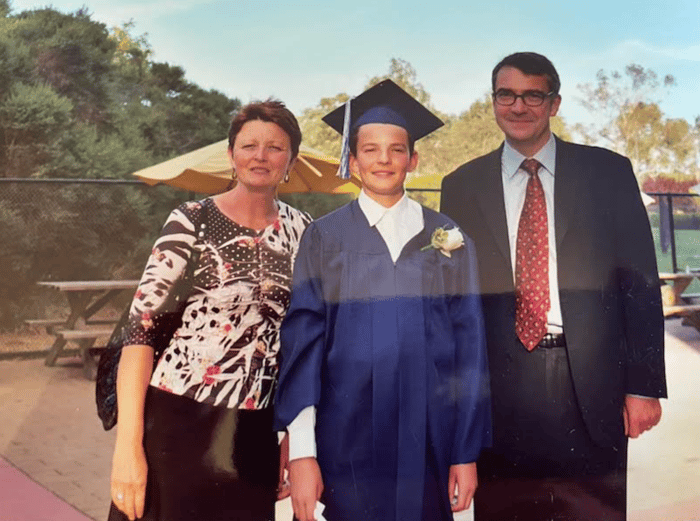 One teacher, in particular, stood out for Eva: "I remember a few teachers who really impacted me, like Barbara Greiner, who was my history teacher."
Reconnecting Five Years Later
Eva and Alistair's initial meeting at INTL was brief but memorable. Eva recalls, "we arrived around the same time in the Spring of 2001, and Alistair was still in elementary school while I was in middle school. I remember his goofy hair and bumping into me with his rolly backpack while walking down the hallways."
Their paths diverged after INTL, leading them to separate colleges. However, fate had other plans. Eva and Alistair reunited during their college years at UC Berkeley. Alistair moved into a house where Eva was living, and their connection grew stronger.
Eva describes their journey: "Five years after college, we became closer through our common interest in music, went to concerts together, and started dating. He then went with me to Arizona where I went to complete a pre-doctoral internship. And we've been together ever since."
Professionally and Personally Aligned
Eva and Alistair's shared journey extended into their professional lives. Eva is a psychologist specializing in treating anxiety disorders and OCD at Willow Anxiety & OCD in San Jose. Her fluency in French, honed during her time at INTL, has proven invaluable in her work. She said, "having continued learning French, I double-majored in French and sociology in college, and by continuing to learn French, I picked up Spanish as well. It's helped me learn my profession in different languages and work effectively with clients from diverse backgrounds."
Alistair, a data scientist at Nokia, has also benefited from his bilingual education. He explained, "I've benefited from learning through a bilingual school pretty often in my job because at Nokia, we had a merger with Alcatel-Lucent, which is a French company, and a ton of the research people and technical teams were based in France. So, a lot of the people that I work with are French. I'm the only person on my small team that speaks French, so it gets us in a more efficient work relationship with some of the older teams that are coming from these groups."
For Alistair, speaking multiple languages has enhanced his cognitive abilities: "In general, I feel like speaking multiple languages has helped me in my technical job. Thinking in different languages has allowed me to have more brain elasticity and think more efficiently in terms of mathematics."
Looking to the Future
Eva and Alistair's love story continues to unfold as they embark on their journey together. They recently got married, and their future is filled with promise. Eva shares their aspirations: "We just got married this past summer, and we live in San Jose. I am excited about growing as a family, potentially having children, figuring out if we want to have a bilingual upbringing for them as well, and hopefully being able to have a home and stay in the Bay Area."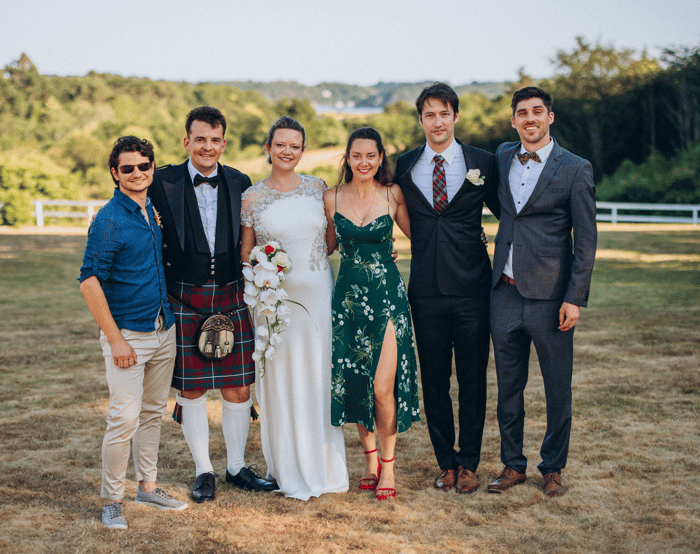 from the left: François D, Alistair M, Éva N., Katia N., Philippe D-M., Andrew W.
The story of Eva Nicolas and Alistair McGregor is a testament to the enduring connections formed at INTL and the profound impact of an international education. Their journey from INTL to marriage and successful careers showcases how being immersed in another language and embracing global perspectives have enhanced their cognitive thinking skills and enriched their lives. As they look ahead, Eva and Alistair are poised to continue their remarkable journey together, guided by love, shared experiences, and a bright future.