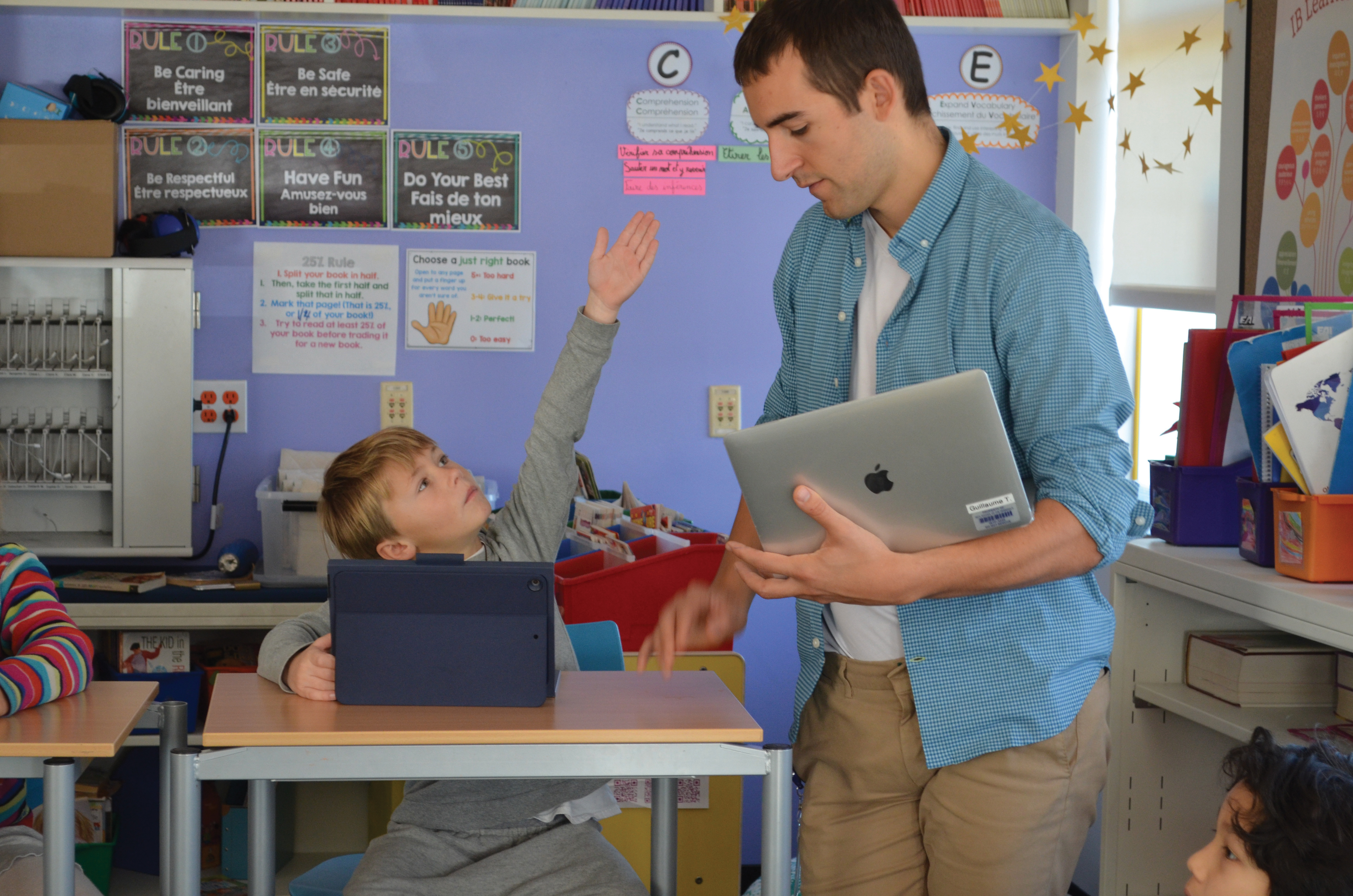 How can we get our 3rd grade French students in 21st century California engaged with the history of Medieval France? This is one of the many challenges we face every year in our classrooms as we move through the content of the French National Curriculum.
The French National Curriculum is an incredibly detailed document that gives students, teachers, and parents a clear understanding of academic expectations for any grade level. However, this very structured curriculum can be challenging. There is a lot to memorize, and it can be hard for students to relate to content that is often theoretical and disconnected from their day-to-day life experiences.
This is where the Primary Years Programme component comes in. With its inquiry-based approach, we use the PYP to empower students in the classroom. The PYP allows our students to create their own learning journey while also reflecting on their learning – this is crucial as it helps them to give meaning to the content of the French curriculum. They are able to design projects that are meaningful to them while also working on the skills and ideas outlined in the curriculum.
What does bilingual inquiry look like in the classroom?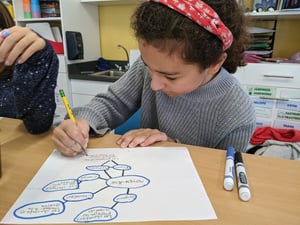 In 3rd grade French, one of the learning goals is to study society during the Middle Ages. To promote active learning, we designed a project for the unit that would excite and engage students: creating a quiz on the Middle Ages. Every step of this complex task was led by the students and targeted a set of specific skills.
First, students researched the Middle Ages in France using books and videos. Research is a key component of inquiry-based learning. From using the library catalogue, to looking at the table of contents via using keywords, this step helped students develop fundamental research skills.
Next, students took notes on different aspects of the Middle Ages. Students started with what they know. Then, their natural curiosity led them toward new facts and ideas about the Middle Ages. Curiosity plays a big part in inquiry-based learning. We honor it and give space for individual explorations, as long as it stays within the frame of our project (questions about dinosaurs will have to wait).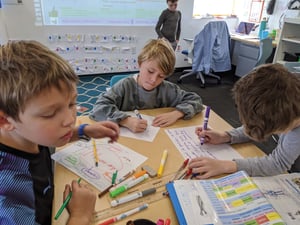 Ongoing group discussions and reflections took place throughout the process. We guided students to compare the Medieval period with their own experiences today, helping them create a personal and meaningful picture of the Middle Ages.
Once the students had compared both time periods, they prepared a presentation for their classmates. This step is crucial and quite interesting, academically speaking. Not only do the students need to organize their notes, but they also need to work on their language skills – using scientific vocabulary and key words, conjugating properly, writing grammatically correct sentences. They are naturally developing a sophisticated understanding of the French language while authentically engaging with the subject matter.
In this project, French and history are combined into one transdisciplinary activity that has a concrete goal. As a result, students are much more engaged because knowledge, grammar and historical facts (in this case) are used for their true purpose: nourishing personal goals and developing one's understanding of the world.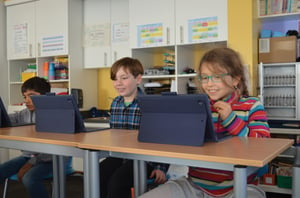 When the presentation is ready, students offer it to their classmates, thus working on their oral skills. The quiz is then put online for other students to enjoy.
Before moving on to the next project, students always take some time to reflect on their work. They identify their strengths, the skills they used, the challenges they faced, and the strategies they used to overcome these challenges. By questioning themselves, they are able to look forward, set new goals and pave the way to the future self they want to be.
At INTL,* we believe that the engagement and interest of our students are key to their academic success. This is why we do our best to trigger their curiosity so that they come out of every unit of inquiry not only more knowledgeable, but also with more independence, eager to learn more.
*In 2020, the International School of the Peninsula (ISTP) formally changed its name to Silicon Valley International School (INTL) to better reflect its bilingual programs, location, and international values.