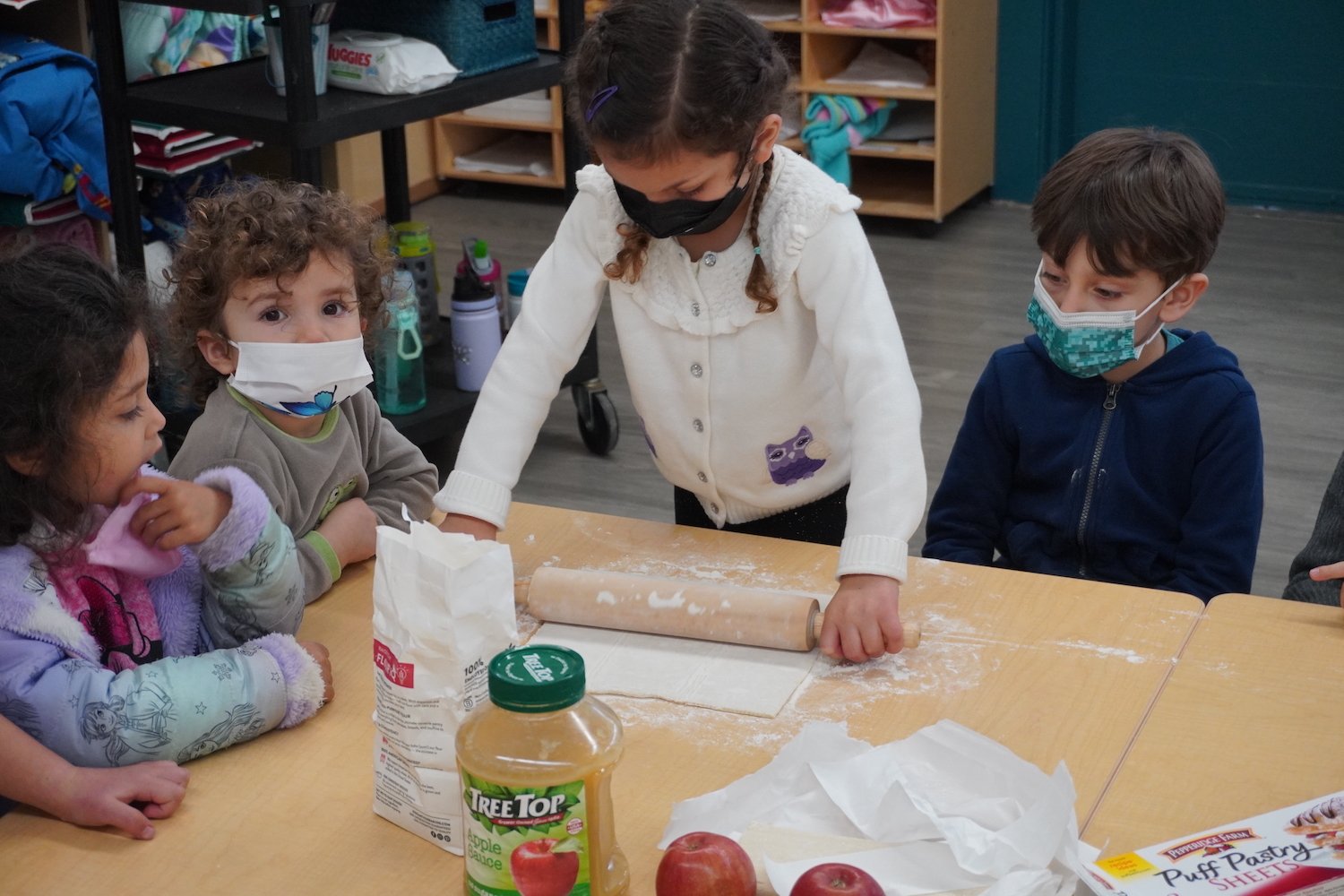 Galette des Rois, or King Cake, is a delicious pastry that is a part of Epiphany celebrations in Europe and the Americas. Customarily, each galette contains a hidden fève (a porcelain trinket), and the lucky person who finds a fève will be crowned queen or king. The Galette des Rois is a long-standing French tradition, starting sometime in the 14th century.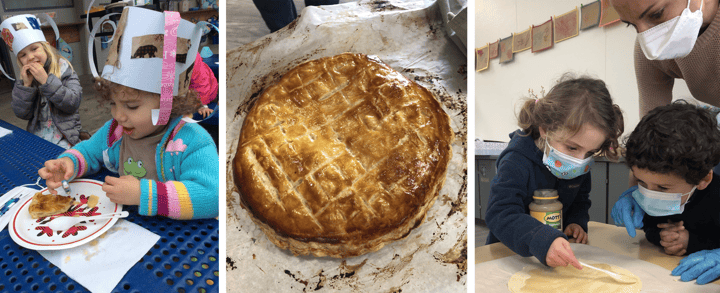 Classical Galette des Rois are filled with a creamy almond paste called frangipane. Out of consideration for those students with nut allergies, INTL's pastries are filled with apples or chocolate ganache instead.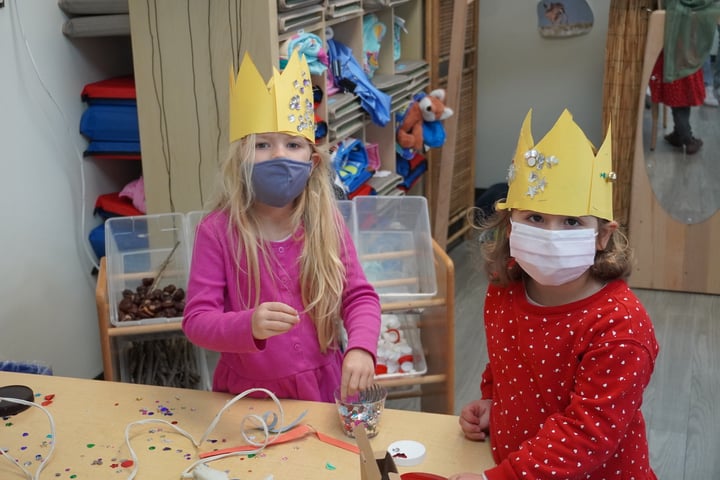 In most years, parent volunteers will bake delicious galettes at home to bring to school so that the students, faculty, and staff from all of our language programs can enjoy the celebration. Unfortunately, this year, due to COVID-19 restrictions, we could not distribute home-baked goods on campus.
But that didn't stop our little ones! Our Preschool and Pre-Kindergarten students created some paper crowns in preparation and baked their own Galette des Rois in their classrooms.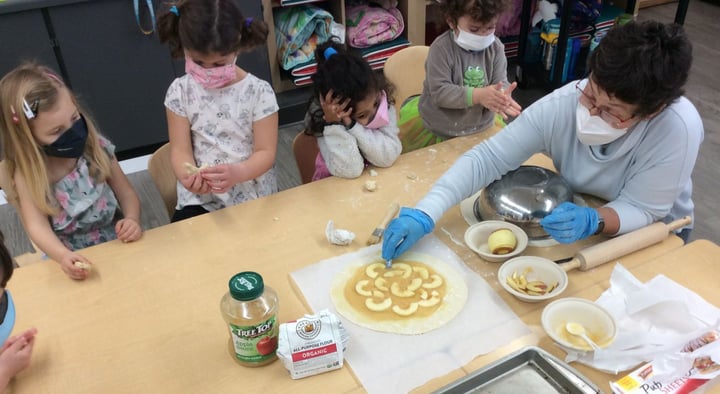 If you'd like to celebrate at home, here is the traditional ceremony:
Cut the Galette des Rois into as many slices as there are people present.
Have the youngest child hide under the table (or close their eyes). The person cutting the galette will ask them, "who is this piece for?"
The child calls out a name, and the pieces are distributed to everyone, including the chooser.
Everyone chews their slice of galette very slowly until the fève is found.
The lucky one who gets the figurine becomes the King or Queen of the day and gets to wear the crown. The King or the Queen then chooses her or his queen or king.