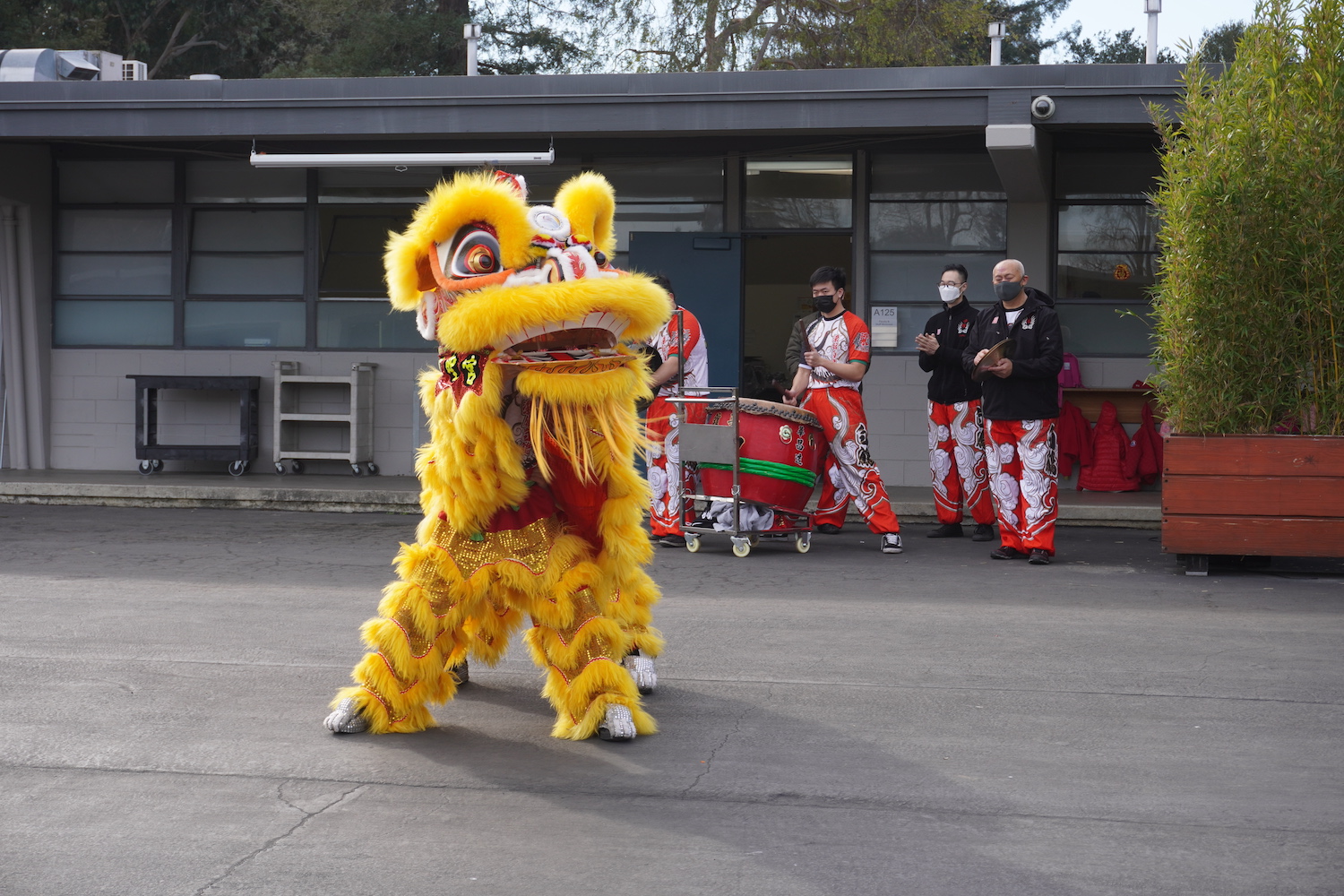 Happy Lunar New Year! 2022 is the Year of the Tiger. In the Chinese zodiac, the tiger is a symbol of strength, fighting evil, and courage. The Lunar New Year is celebrated and observed by countries throughout Asia, including China, Korea, the Philippines, Singapore, Taiwan, Thailand and Vietnam. The Lunar New Year begins with the first new moon of the lunar calendar and ends on the first full moon of the lunar calendar, 15 days later. This year, the start of the Lunar New Year falls on February 1st. Silicon Valley International School (INTL) will be closed on that day for the holiday, but held events on both campuses today to commemorate the event. Traditionally, New Year's eve and New Year's day are reserved for family celebrations, including religious ceremonies honouring ancestors. Much like holidays in December, it is a time for gathering the whole family and savoring delicious New Year foods, including dumplings, fish, spring rolls, and nian gao. In China, businesses across the country will shut down as everyone travels home to celebrate.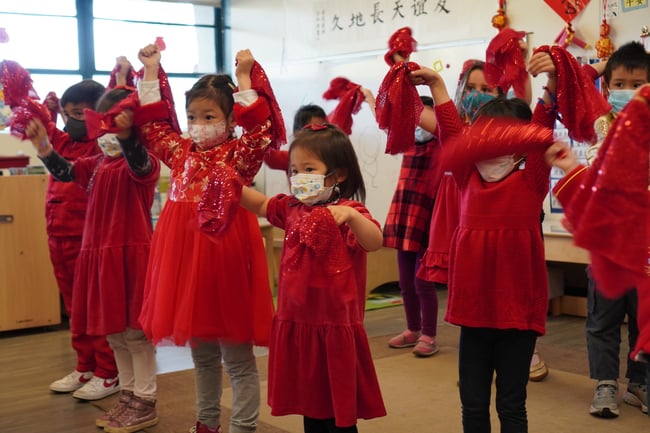 For the past 25 years, INTL has joyfully celebrated the Lunar New Year, beginning in 1996, when we launched our Chinese program. For many years, INTL entered award-winning floats into the San Francisco Chinese New Year Parade. Our floats were always created entirely by enthusiastic parent, student, and alumni volunteers. This beloved tradition continued until 2015, when sadly the rules of the parade changed to require corporate sponsors for all floats.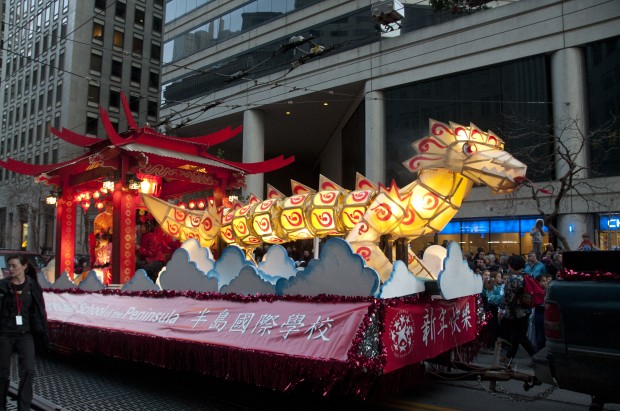 This year, INTL was happy to be able to bring live performers back on campus to entertain our community with outdoor lion dances. The lion dance brings good luck, good fortune and all the good things for the upcoming year. In Chinese culture, the lion symbolizes power, wisdom, and superiority. People perform lion dances at Chinese festivals or big occasions to bring good fortune and chase away evil spirits.The lion dance is one of the most important traditions at Lunar New Year.
Also on New Year's day, family members traditionally receive 紅包 (hóng bāo or red envelopes) containing small amounts of money. At today's festivities, the PTA arranged for every student from PS through High School to get a 紅包, with a chocolate coin and sheet of Lunar New Year facts.
It was lovely to see the students from all of our language programs coming together to enjoy the celebration. This is one of the wonderful gifts that we grant our students, these windows into diverse cultures.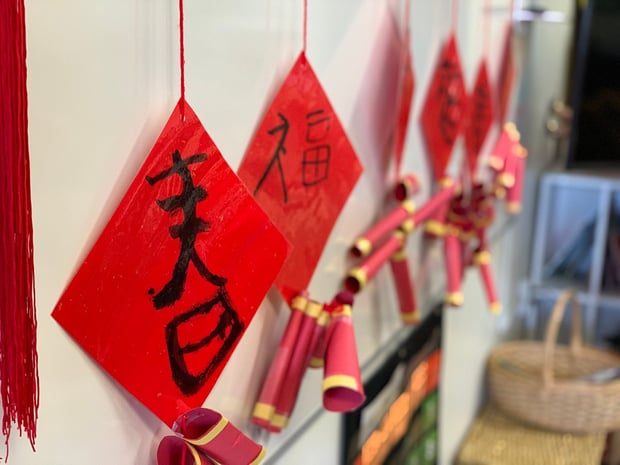 I wish everyone a powerful, pleasant, and prosperous Year of the Tiger! Happy Lunar New Year! 祝大家新年快樂,虎年行大運!