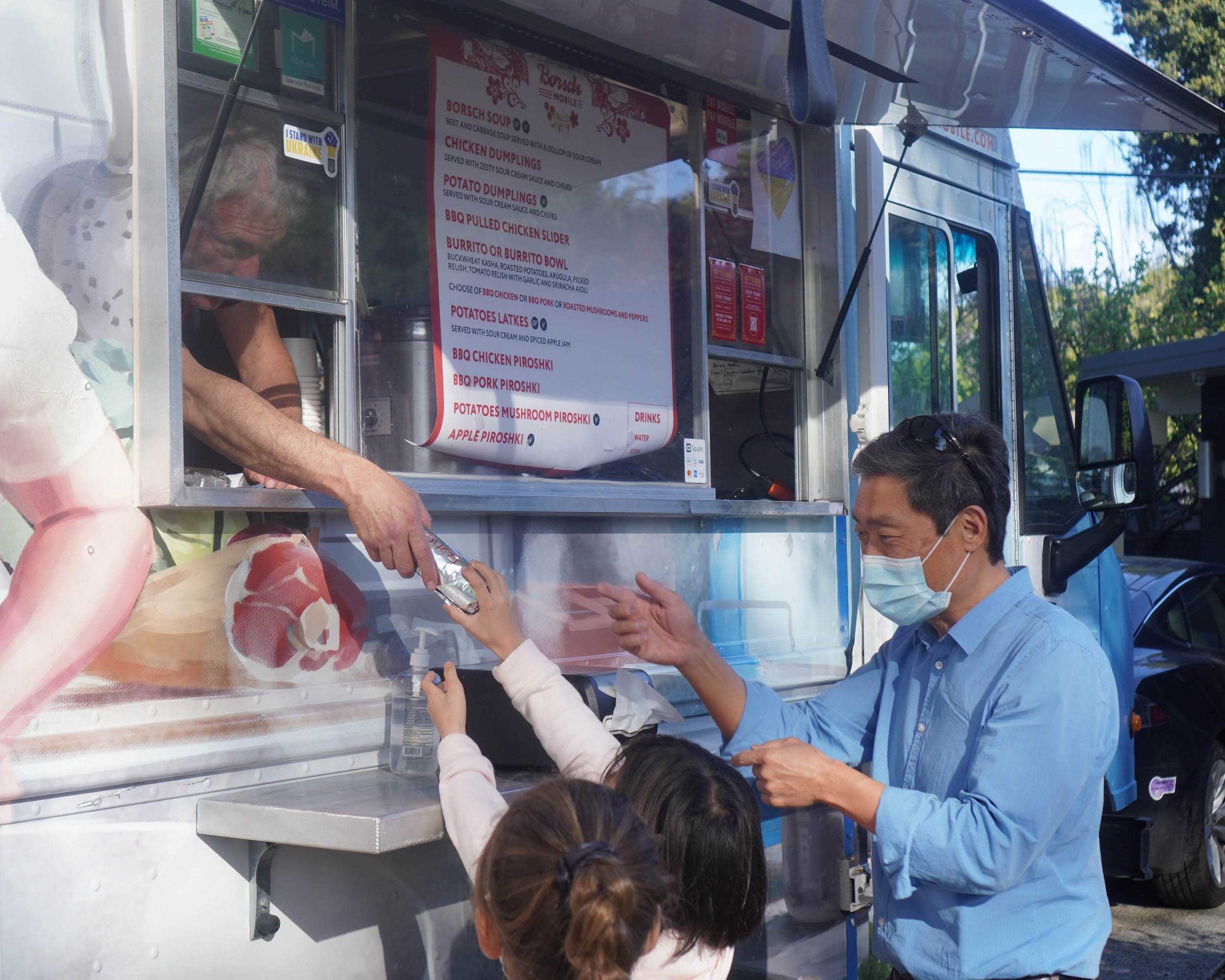 Last Friday, Silicon Valley International School (INTL), in partnership with parents from the Palo Alto Unified School District, organized a community food truck fundraiser to support Ukraine. The event was hosted by INTL Board Director, Carla Carvalho, and her husband, John Ratliff.
INTL's values are built on the foundation of being internationally-minded, caring, responsible, and effecting positive change in the world. Our community embraces multiple perspectives and demonstrates compassion and integrity across cultures.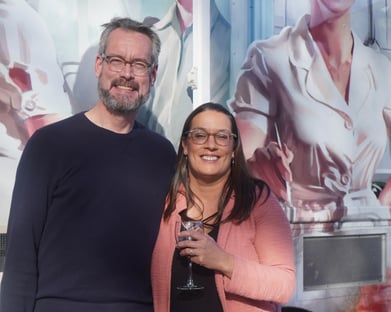 Carla spoke about our school's community and the inspiration behind hosting this event. "It's been a long time since INTL has been able to hold community events because of COVID. For the past few months, I'd been considering a gathering with INTL community members and friends. When the tragedy in Ukraine struck, I wondered if there was a way to gather the community while at the same time contributing to the people in Ukraine. Coincidentally, that evening I heard about the Borsch Mobile Food Truck and their decision to contribute a portion of their sales to the nonprofit World Central Kitchen.I reached out to the owner, Igor, and we were able to quickly put together our event. At the last minute Diane Liu, a friend and fellow INTL parent, came up with the brilliant idea of having the INTL Bake Club make some yummy baked goods as an additional component to the fundraiser, and it was hugely successful (and delicious)."
Attendees began their evening by purchasing tickets for Borsch Mobile Food Truck, which provided an array of menu items to select from, such as multiple pirozhkis, sliders, and borsch soup. Wine and juice boxes were provided by Carla and John as well. The truck was decorated with the colors of the Ukrainian flag and parked at Carla and John's cul de sac close to Cohn Campus. Sixth graders from INTL's Baking Club contributed baked goods that were sold to support the fundraising effort, including yellow and blue macaroons, rice crispy treats, and lemon cupcakes. In addition to the charitable proceeds for the World Central Kitchen, which quickly mobilizes resources and brings food to those who most need it by working with local food partners, the Baking Club raised approximately another $800!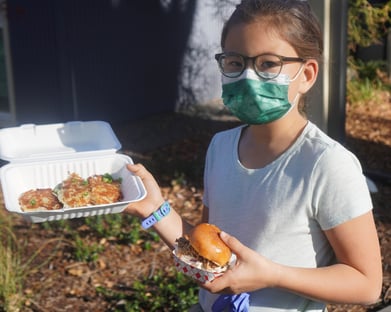 Carla added, "It was a great turnout! I appreciate everyone who took time out from their busy Friday night to stop by. Mostly, I enjoyed seeing a mix of familiar faces and meeting new families from our school. One important thing I learned was that this event was really easy to put together, and that anyone who has been thinking about a community event or fundraiser should just go for it! Everything will fall into place and good vendors can help make things really easy."
Children had fun drawing with sidewalk chalk after enjoying their meal and adults enjoyed each other's company while coming together for a thoughtful cause.