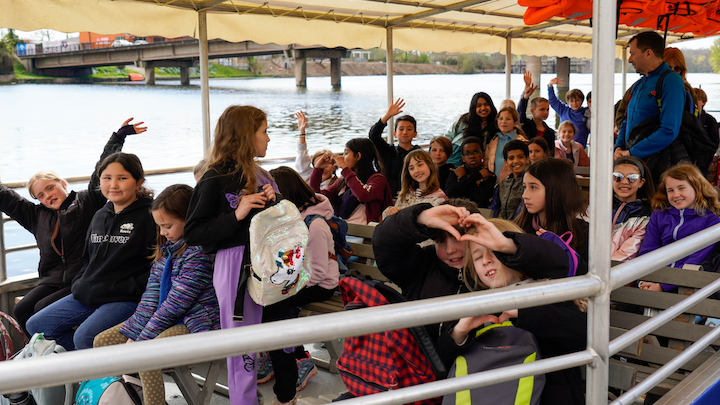 After three years of pausing our international exchange trips due to the pandemic, Silicon Valley International School (INTL) was thrilled to once again offer this long standing tradition at its students. In addition to Upper Elementary and Upper School divisions trips to La Source, Taiwan, Guatemala, and Germany, 4th and 5th graders in INTL's French Program returned to Fumel, France!
This unique experience provides our students with a valuable opportunity to not only strengthen their French language acquisition, but also to immerse themselves into French culture. Students stay with host families, attend local school, and visit important cultural sites during their trip. On INTL's most recent trip before the pandemic, students visited the iconic Notre Dame Cathedral in Paris before its devastating fire. They were lucky enough to witness the beauty and history of this magnificent structure before it underwent renovations. We frequently hear from our alumni students that this experience is one of their major highlights of their time at Silicon Valley International School.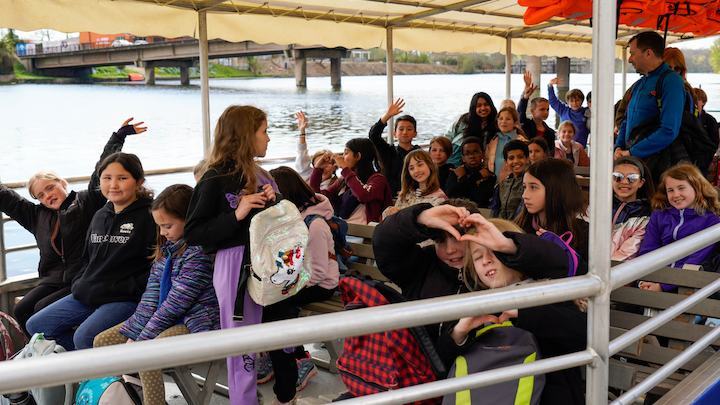 One of the most valuable aspects of this trip is the stay with the host family. This experience provides students with a deeper understanding and appreciation of the daily life and customs of a typical French family. For example, in France, it's considered rude for a guest to open their host's refrigerator without permission. Also, meal times are an important part of French culture and people generally sit down for full meals together, often spending hours at the table enjoying food and conversation with their family or friends. They learn about the culture from a personal perspective and develop a sense of belonging, fostering connection and, as our mission states, are empowered to embrace complexity and think critically from multiple perspectives (and cultures!).
Additionally, staying with a host family allows our students to create a bond of friendship with the child of the host family, which can last a lifetime. It allows them opportunities to grow both linguistically and personally. "As a 12-old in a very new environment, I was able to absorb a lot of the culture [in La Source] and expand my worldview," recalled Maia Chamberlain, INTL Alumni '12. Maia attended La Source exchange trip in Middle School.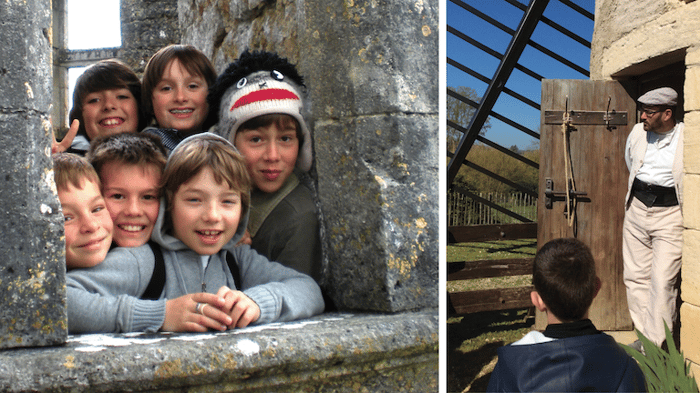 Through this trip, students also build their sense of independence and self-reliance as they navigate a new environment. While they are supervised by the trained teachers and chaperones on the trip, students are given space to develop confidence and resilience on this trip in an environment that does not include their immediate family members. Having students manage their own money during field trips can be an effective way to teach them about fiscal responsibility. This allows them to experience the value of money and make decisions about spending and budgeting, helping them develop important life skills. This ultimately provides them with a sense of accomplishment and resiliency.
In terms of language immersion, there is no greater opportunity to practice the language than to completely and utterly surround oneself with native speakers. Students can pick up colloquial expressions and informal language that are not covered in traditional classroom settings. On the streets of Paris, students can hear the cadences and patterns of everyday French. It can be as simple as overhearing someone ordering lunch at a cafe or as complex as discussions about current events.
The benefits of cultural immersion, language practice, building intercultural competency, fostering independence, and creating crosscultural connection is a special experience that Silicon Valley International School provides and helps to shape our students into well-rounded, open-minded, and globally-conscious individuals.