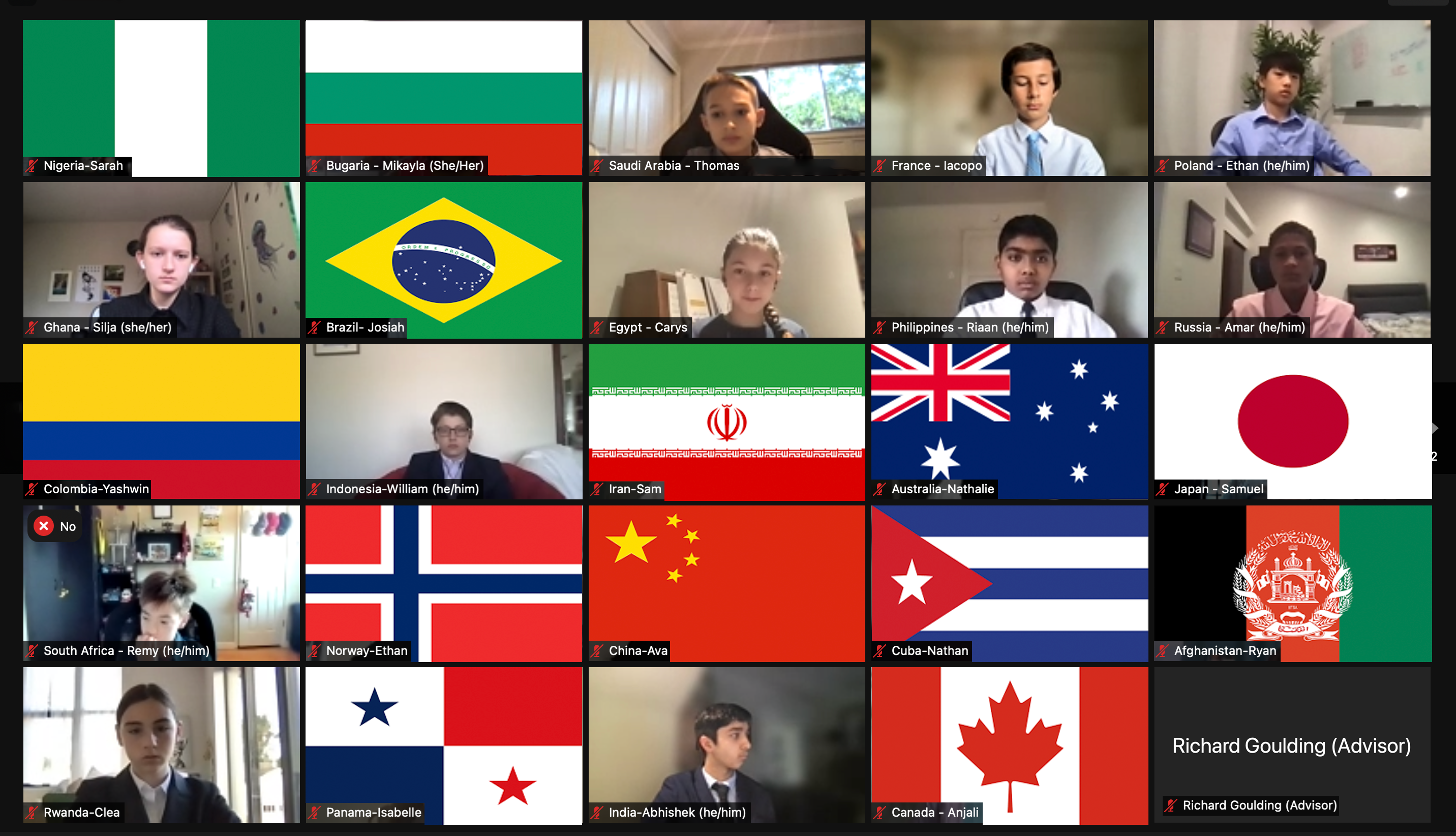 On Saturday, October 23rd, seventeen students from Silicon Valley International School (INTL) joined over 100 students from around the country via Zoom for our first-ever Model United Nations Conference as a merged school. The INTL students participated in the UNICEF Committee discussing the topic of 'Universal Access to Education.'
Model United Nations, also known as Model UN or MUN, is an extra-curricular activity in which students typically roleplay delegates to the United Nations and simulate UN committees. Thousands of middle school, high school, and college students across the country and around the world participate in Model UN. Through public speaking, critical thinking, and in-depth research, the Model UN experience allows students to cultivate skills and enrich their global affairs knowledge,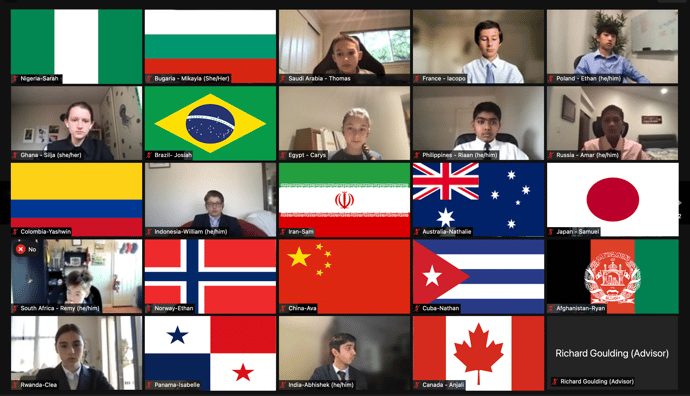 Our students spent several weeks preparing for the conference by reading, researching, discussing, and writing speeches. They represented a diverse array of countries as delegates from Ghana, Rwanda, Russia, Saudi Arabia, Poland, Iran, the Philippines, Indonesia, South Africa, India, and Egypt, to name but a few.
The conference itself was very well run by expert chairs from the organization Best Delegate. Our students have conveyed to us how much they enjoyed the conference. We will most definitely be participating/competing in future Best Delegate Model UN events.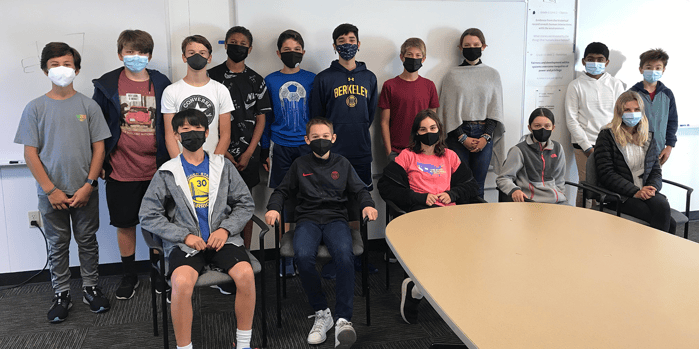 INTL Model United Nations Team (missing from photo: Hanna G. and Michele R.)
On that note, we have a few students whose success deserves to be highlighted.
Silja F., in grade 8, received the 'Best Delegate' award in her committee. There is only one 'Best Delegate' award for each committee, so this was a notable achievement.
We had two students who were awarded as 'Outstanding Delegates.' Sam M. and Zander P., both in grade 8.
Finally, we had five students who received 'honourable mentions' for their excellent participation in the committees. These students were William L. and Iacopo R., in grade 8, and Riaan S., Clea L., and Lili B., in grade 7. Their professionalism and competence in negotiations were highlighted.
Clea, in particular, was singled out for praise regarding her leadership skills, and I quote, her 'vibe of you're gonna listen to me.'
Everyone involved did an excellent job also, and there were many happy faces at the end of the conference.
Richard Goulding is the Upper School Individual & Societies Teacher and serves as the Faculty Advisor to the INTL Model United Nations.