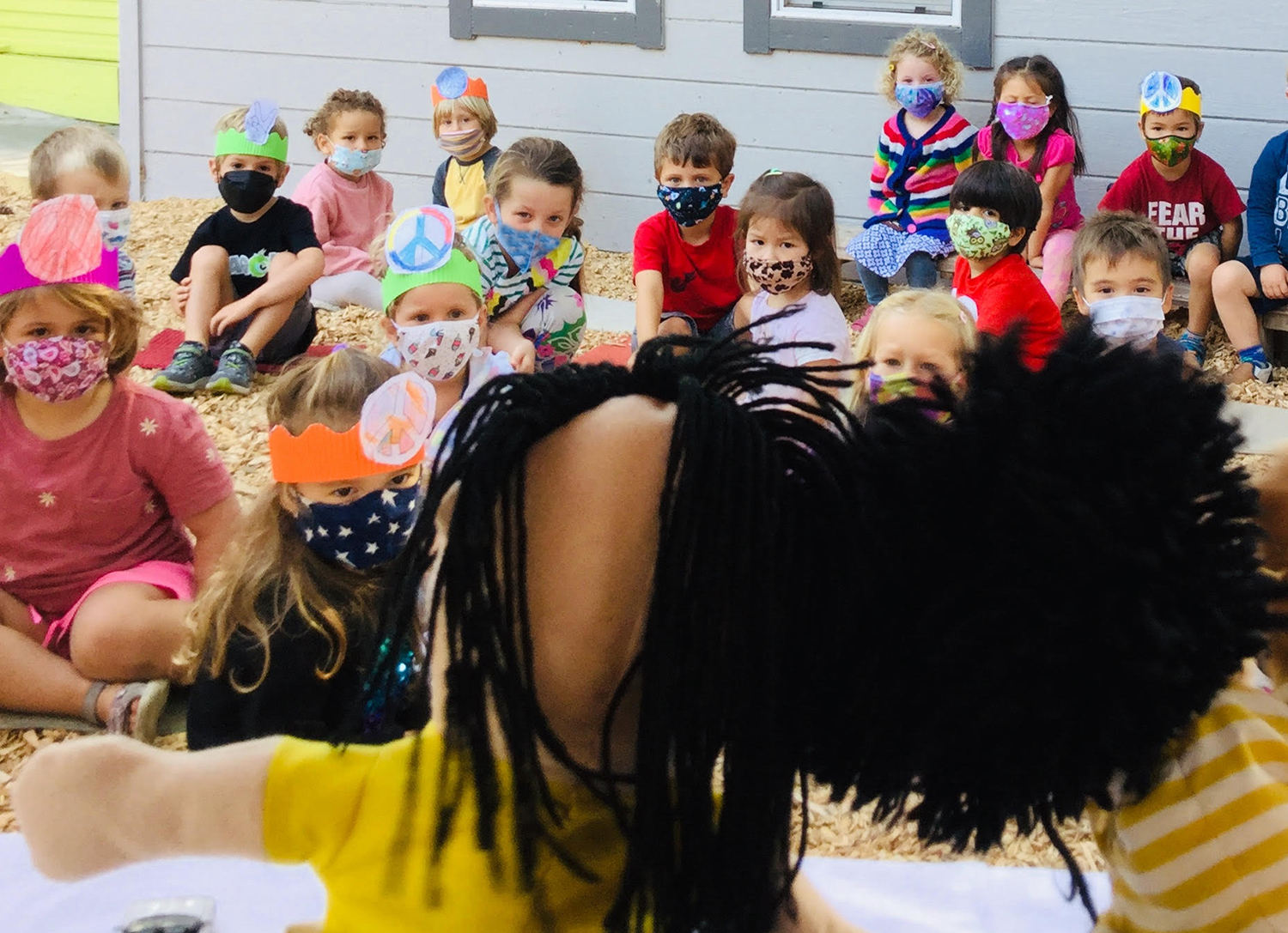 "Alle dürfen mitspielen." (You can't say you can't play). Moni Oser's preschool German program students learned that and other essential lessons last week for Peace Day through a delightful puppet show.
Starting from an early age, students at Silicon Valley International School (INTL) learn to develop self-awareness, self-control, and interpersonal skills vital to future success. Social-emotional learning is woven into the fabric of the International Baccalaureate (IB) curriculum and aligned with the IB Learner Profile. INTL believes that a nurturing environment empowers students to realize their full potential.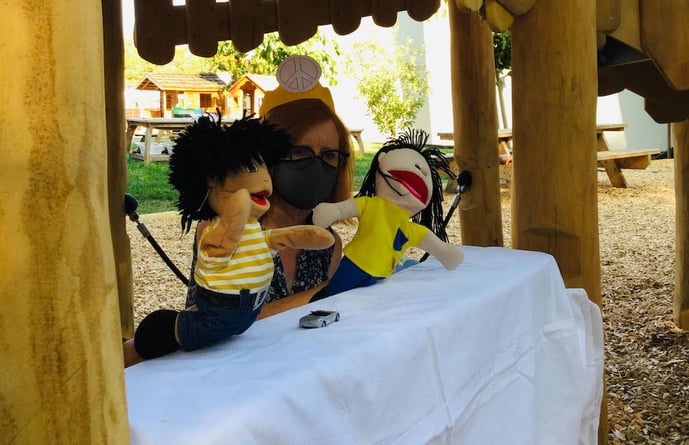 Peace Day in preschool is about conflict resolution. The children played scenes with the puppets and played with each other. When conflicts happened, like hitting, grabbing toys, or saying "you can't play," the teachers asked the children for ideas about solving these problems. It was about playing together, sharing, taking turns, and not excluding anyone. The children learned to say "Stop ich mag das nicht" (Stop, I don't like that) if they should feel uncomfortable and how to get help from the teacher. They also learned how to use a sand timer for taking turns. It was a fun lesson for all.