As a bilingual IB school, we have a mission to raise globally conscious and internationally-minded students. Embracing differences is paramount in the bilingual international school context. This fall, we started as Silicon Valley International School's inaugural DEI facilitators, forming an innovative and original team who strongly believe in social justice and acknowledge the continued urgency to promote diversity in the halls and curriculum of our evolving school.
DEI is an acronym for the values that INTL believes in and is working diligently to promote: Diversity, Equity, and Inclusion.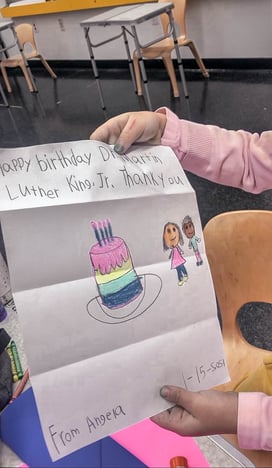 Already during the 2020–2021 school year, the DEI team has been able to build upon the foundation of awareness amongst faculty and staff by conducting additional trainings to help teachers become aware of, embrace, and understand differing views and experiences. Through our personal experiences and convictions, we have worked to illuminate ideas that deserve our attention, focusing this fall on the unique state of diversity affairs in the United States.
Fostering a sense of international-mindedness teaches our students how to see their interconnectedness with all people across cultures and borders. Therefore, it is critical that our students learn about issues from both a personal and worldwide perspective by fostering an understanding of their own identities as well as others'.
We also partner with teachers to help them expand their teaching practice to promote a more multicultural and multi-faceted approach. The DEI facilitators guide lessons, offer lesson ideas and suggest alternative diversity angles. They empower teachers to value the diversity of identities and world views, and encourage them to make an effort to learn more about them.
Here are some examples of the impact of INTL's DEI program on both teaching and learning during this 2020–2021 scholastic year:
Modeling lessons for teachers on how to teach sensitive issues that deal with race and to gain confidence to do so; modeling lessons in PSPK and 1st grade on the life of Dr. Martin Luther King, Jr.
Conducting a Kindergarten grade-level training on stereotyping
Allying with teachers to add a broader diversity lens to a 3rd grade unit on indigenous communities
Encouraging the integration of a DEI perspective in 2nd and 3rd grade math by introducing the campaign to put Harriet Tubman on the US $20 bill
Initiating a drive to integrate the IB Learner Profile traits to commemorate Black Heritage Month on the Early Years campus.
Collaborating with the Media Hub Librarian to expand the collection of books that teach DEI principles
Conducting ongoing Zoom presentations during weekly faculty meetings to create community-wide awareness about current issues relating to bias, identity, and diversity.
Presenting during regular Middle School Advisory meetings to help faculty further understand the concepts of DEI work.
Providing monthly instruction and activities for Middle School Advisory focusing on DEI themes.
Creating safe and brave spaces for class discussions on topics of identity, race and gender.


Diversity, Inclusion, and Belonging Statement: Silicon Valley International School (INTL) strives to empower students, alumni, faculty, staff, and parents to understand, value differences and celebrate diversity. Through an environment of respect, the INTL community is committed to inclusion, acceptance, and belonging, so all may live in a better and peaceful world.