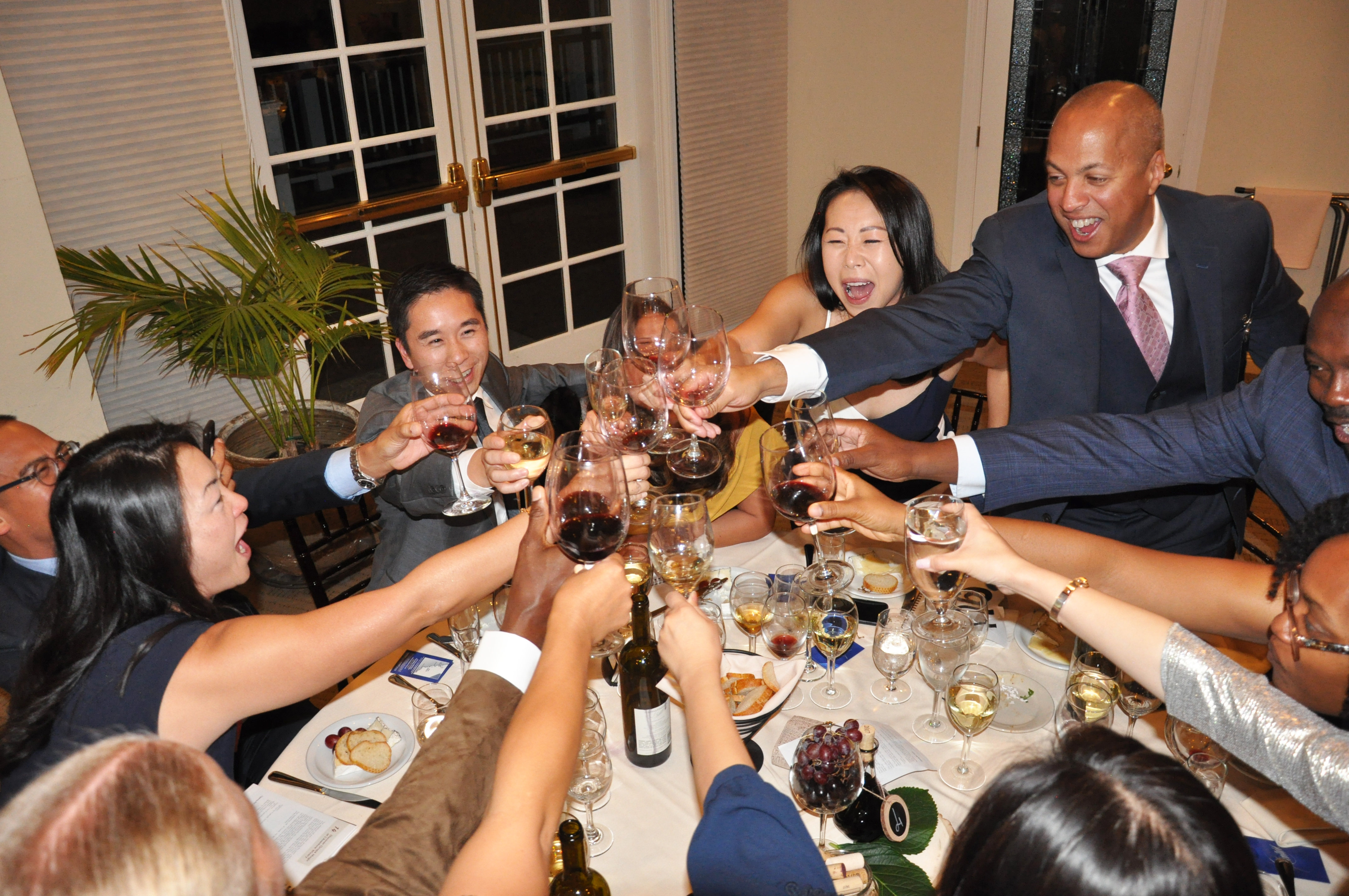 In the 14 years since its founding, Soirée du Vin it has grown from a small school fundraiser into an extended community of dedicated wine aficionados. The Soirée du Vin community includes outstanding California wine makers, dedicated INTL parents, and friends who return year after year.
Over the years, parents have gotten to know the vintners, and the vintners have gotten to know the parents, creating a great sense of conviviality (some parents have even stayed as guests at the pouring vintners' wineries as part of previous auction lots). This intimacy benefits both the winemakers and our wine-loving parents, but most importantly it benefits INTL*, with all proceeds from the live auction going to the Charlotte de Géry Endowment Fund.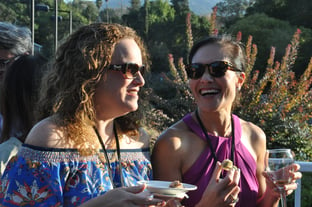 Co-Chair Tania Hauradou says that when it comes to Soirée du Vin, she came for the wine, but she stayed for the community. She first decided to become involved "Because I love wine. I already knew some people in the wine industry and was very excited to meet more wine growers, and to share the wine experience."
But in addition to wine appreciation, "It's really a great opportunity to better get to know the community, the school, parents, and friends." Tania and her husband Stéphane Hauradou are not only the event co-chairs, but they also contribute their talents to the auction, and will be serving as chefs and hosts for the Judgment of Paris auction lot again this year (back by popular demand).
In fact, the Judgment of Paris dinner party was our most sought-after lot, sparking an intense bidding war. This might have had something to do with Kian Wright's testimony – he came to the front of the room to describe the unforgettable experience he had last year, with a gourmet wine-paired dinner, an opera performance by INT'L teacher Laure Lampe, and incredible company as they wined and dined into the early morning hours. The lot proved so tempting, and bidding so competitive, that it closed at an impressive $18,000!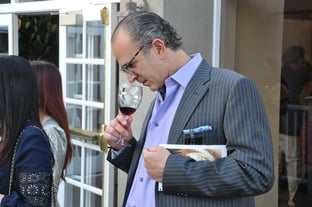 This year we also had more pouring vintners than ever come to the podium to sing the praises of their own lots, which included wine-paired dinners with the winemaker, tours of the winery, overnight stays, and much more – the special, exclusive experiences not available anywhere except Soirée du Vin. The fact that so many vintners are willing to open their wineries and homes to our parents is another testament to the community feeling that has grown up around the event.
Bidding was spirited and enthusiastic throughout the auction, and although attendance was down slightly from last year, fundraising was not. Thanks to your generosity we raised over $93,000 for the Charlotte de Géry Endowment Fund, as well as $15,900 for the Fund-the-Future, to support future events.
We would like to thank all seven pouring vintners who joined us, especially Keynote Speaker Stephan Asseo of L'Aventure Winery, for giving our guests an unforgettable wine pairing experience.
Thank you as well to all attendees, donors, and bidders, and an extra special thanks to Co-Chairs Tania and Stéphane Hauradou – together you make this special fundraiser possible.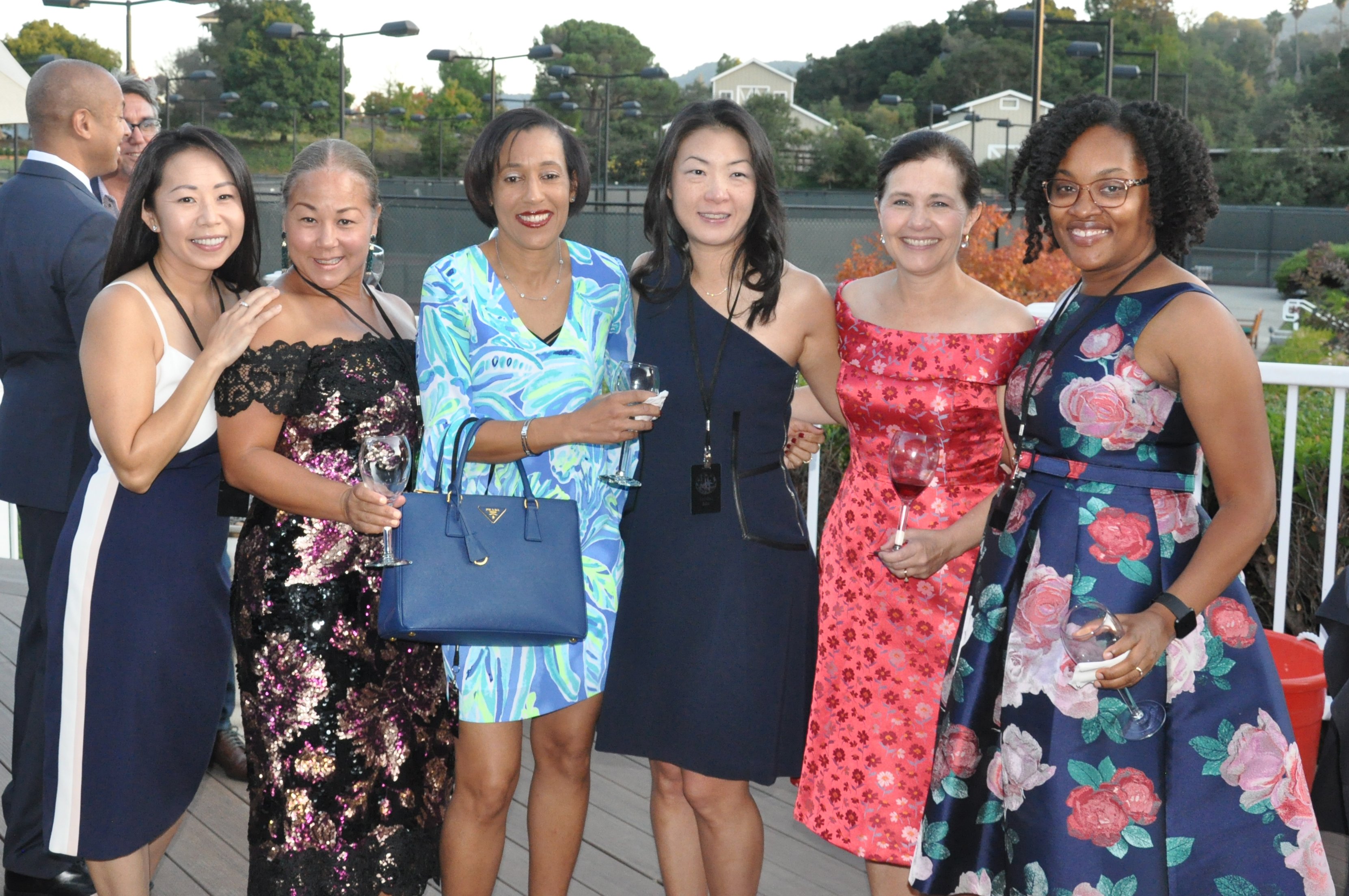 *In 2020, the International School of the Peninsula (ISTP) formally changed its name to Silicon Valley International School (INTL) to better reflect its bilingual programs, location, and international values.