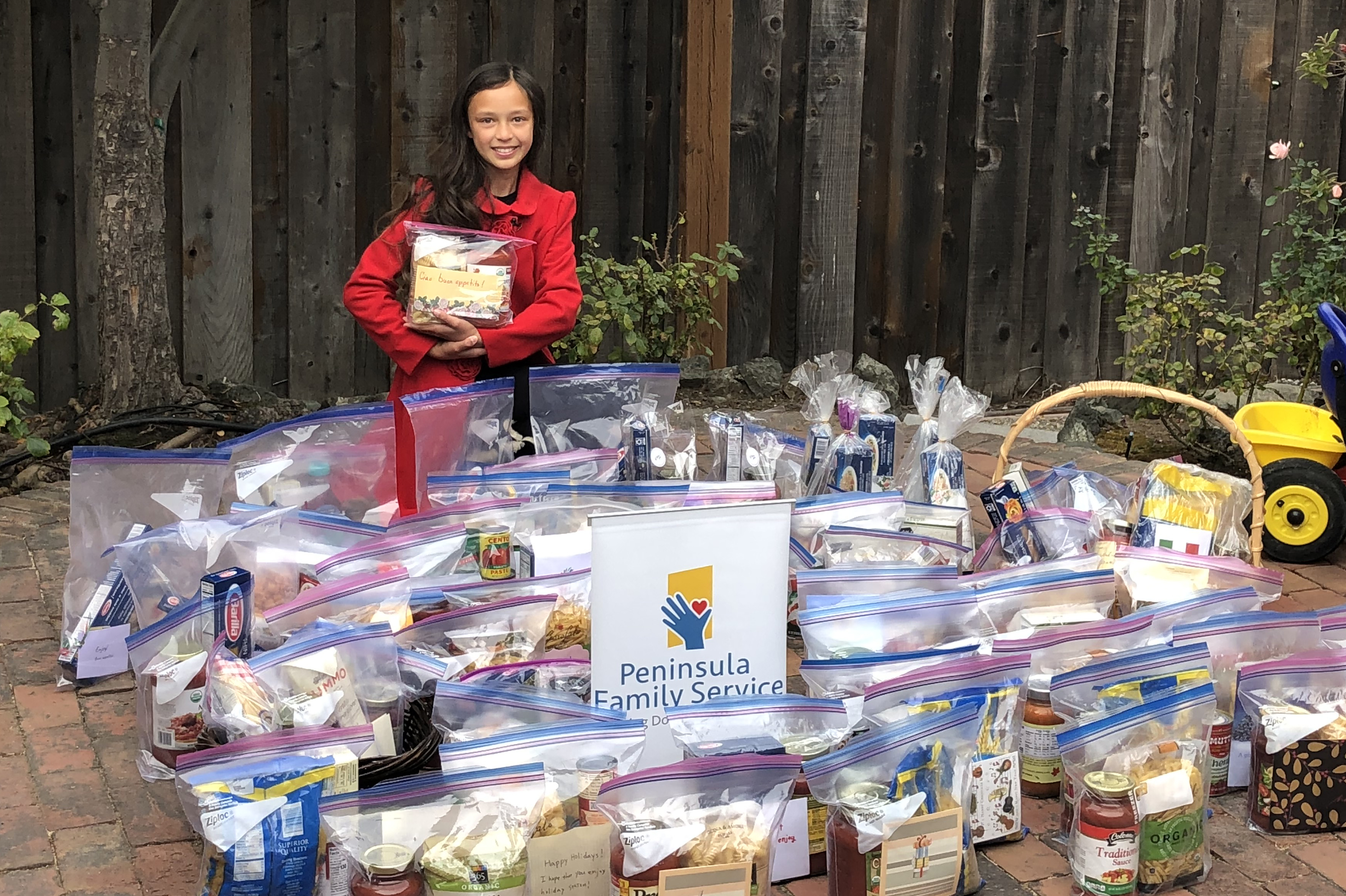 This year has been full of challenges for us all – as individuals, as families, as a nation, and as a world. But it has also been a year of community in response to crisis, and our students have embraced the moment with a spirit of service.
At Silicon Valley International School, we strive to promote active engagement and responsible international consciousness in each of our students. This mission also aligns with the International Baccalaureate (IB) curriculum and Learner Profile, through which our students learn to be principled, open-minded, and caring citizens of their local, national, and global communities.
Through the Middle Years Programme (MYP) Service as Action component, and the Diploma Programme (DP) Community, Activity, Service (CAS) project, students are encouraged to make a positive difference through concrete action. Here are just a few examples of the many service projects our students have organized this school year.
Italian Dinner Kits and a Kind Word for Local Families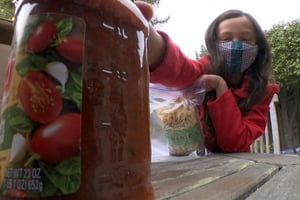 As part of her long-term MYP Service as Action project, 6th grader Tessa B. responded to the growing hunger crisis in the local community by collecting, organizing, and donating Italian dinner kits for families in need. Along with pasta, sauce, and more, Tessa also included a handwritten note of well wishes for each family.
Tessa says, "Supporting families with food insecurity during this pandemic is important. I can't write them a check, I'm only 10, so I want to help them in a different way." She collected over 140 meal kits to give families a delicious and nutritious meal, and her project was recently featured on NBC Bay Area news!
"Despite Everything" – Fundraising for Beirut, Lebanon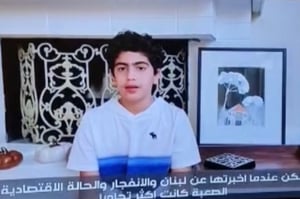 6th grader Karim M.'s Service as Action project was to raise money to help the victims of the deadly explosion that occurred this August in Beirut, Lebanon – where Karim's family is from. Karim created a fundraising video and GoFundMe page explaining the tragedy and the need for help, and posted it to his mother's Facebook page to spread the news. Karim donated all proceeds from his efforts to the Bassma charity campaign.
On his GoFundMe page, Karim wrote, "Beirut, my city, has been destroyed, it broke my heart and I urge you to help me rebuild it."
Karim's video was featured on the prime-time MTV Lebanon news segment "Despite Everything," which is dedicated to showcasing a positive news story every night.
11th Grade Walk/Bike/Run-athon for Homeless and At-Risk Youth
For the 11th graders' CAS (Community, Action, Service) Project, they decided to address the important issue of poverty in the Bay Area due to COVID-19.
They organized a walk/bike/run-athon where middle and high school students, Alto faculty/staff and parents were challenged to log the hours they exercised, with a donation required to enter the competition. With their proceeds, students created care packages of most-needed items for homeless and at-risk youth, which they donated to Stand Up for Kids in San Jose.
The project also addressed two of the UN Sustainable Development Goals the students had been studying – "No Poverty" and "Good Health and Wellbeing."