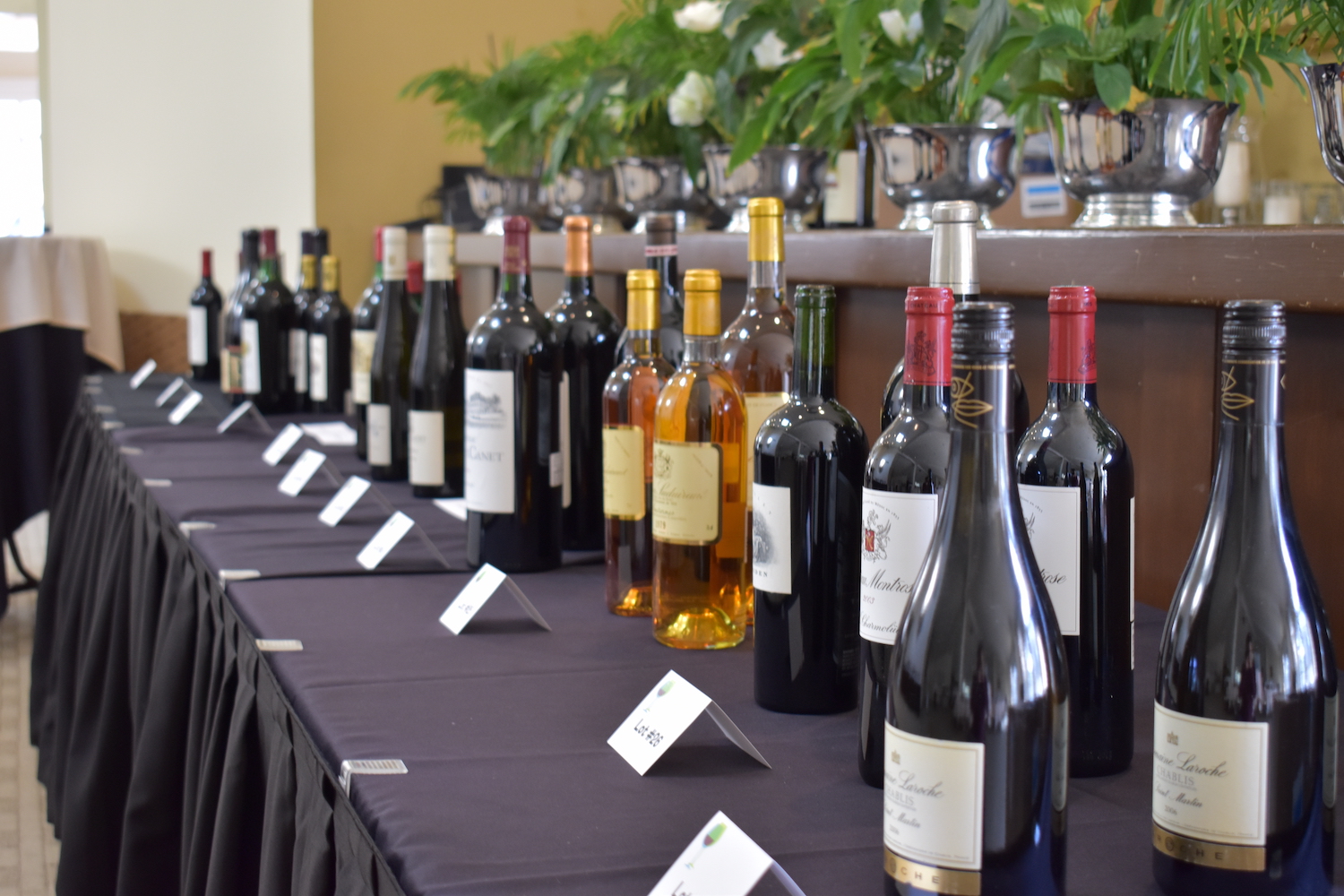 Welcome back to Soirée du Vin! We finally saw the return of our beloved wine auction in person for the first time since the outbreak of COVID-19. The tasting hour was fantastic, the wine-paired dinner was delicious, and our live auction was riveting!
Now, an in-person event can sound scary right now because COVID-19 is on everyone's mind, but our team did an excellent job incorporating many safety precautions to keep the event safe.

This year, the capacity of the event was reduced by 50%, the room had multiple air purifiers, the doors were kept open, the number of seats per table was reduced, the tasting hour was exclusively outside, and in addition to requiring proof of full vaccination, guests also needed to show the negative result of a COVID-19 test.

We know that's a lot to ask, but we thought it was worth it for an event like Soirée du Vin, and our guests agree!

There's something special about being out and about again. During the tasting hour, guests and pourers alike felt the spark of joy from being able to attend an in-person event, and as the night progressed, the atmosphere was electrifying. Attendees had a blast, and most importantly, they felt safe doing it!

Tremendous Tastings!
Soirée du Vin begins with an hour of wine tasting with pourers from incredible wineries. The pourers were just as thrilled as the guests to be here. This year's pourers were seven top-notch California vintners:
Though many of the wineries have been represented before, it was their first time at Soirée du Vin for most of the pourers, and we're happy to say that they left feeling excited to come back again next year!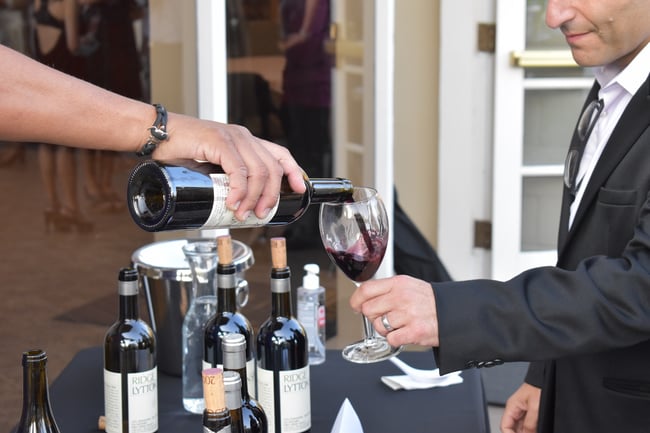 But of course, you can still have too much of a good thing.

The tasting hour had such perfect weather and such great vintners that no one was ready for it to end. It wasn't until our INTL Chief Advancement Officer, Patricia Colin, came out with a butter knife and wine glass, ringing it like a makeshift bell, that attendees finally came inside.

And as great as the tasting hour was, it quickly became apparent that guests had so much more to look forward to that evening. For on their walk in, they were greeted by two tables lining the walls with all of the wine that they could win from our auction.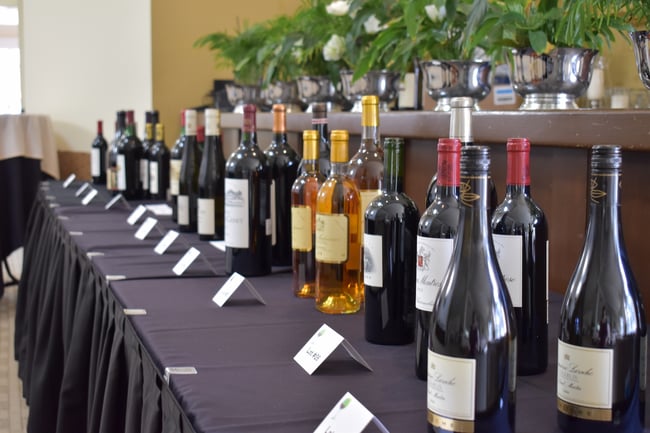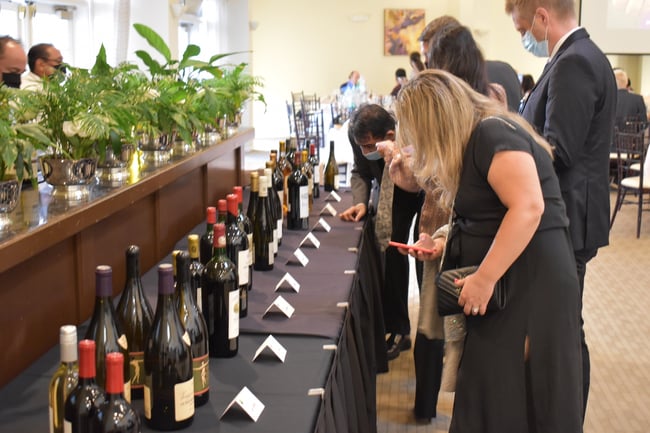 The excitement was clear. This year, we've had more guests than ever examining, appraising, and fawning over the lots on offer, including US, French, and German wines.

While the guests were paired with other parents and friends, the pourers shared a table. You could see that they were thrilled to spend time with other industry professionals in a social setting (and to try each other's wines).

Bon Appétit!

While the Fremont Hills staff were serving everyone their first course, our chairs Stéphane and Tania Hauradou kicked off the night with a speech over Zoom, giving their warm welcome to all in attendance, before introducing this year's speaker, Anthony Truchard II from Truchard Vineyards.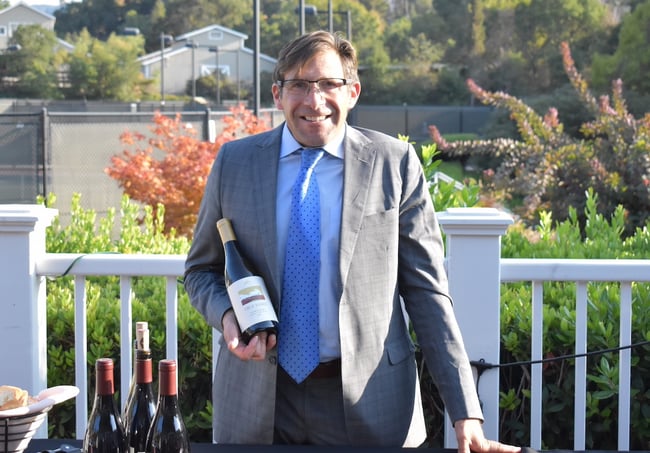 Anthony recounted the story of Truchard Vineyards, beginning with his grandfather emigrating from France during the Great French Wine Blight of the 1900s. The family came to Texas and tried to start a winery in Houston. Too hot, too humid. The winery failed and was abandoned.

However, Anthony Truchard Sr. saw something romantic in returning to the wine business, so he looked into buying property in Napa, saw that it was far too expensive, and bought something cheaper instead.

It was cheap for a reason. There wasn't enough water to grow grapes. But rather than give up, Anthony Truchard Sr. talked to consultants and implemented drip irrigation, which originated in Israel for desert farming and wasn't used in California yet. It was a success. And now Truchard Vineyards is one of the largest landowners in the Napa Valley. That place where Truchard Sr. bought that farm? Carneros.

To celebrate their in-person return to wine-paired dinners, Anthony Truchard II treated the guests to an excellent Chardonnay for the first course and to their 2018 reserve Cabernet Sauvignon for the main course. It was a wonderful pairing!

For the main course, guests were served either tender cuts of veal or a rich and savory mushroom risotto, making for a classy dinner that paired perfectly with the red.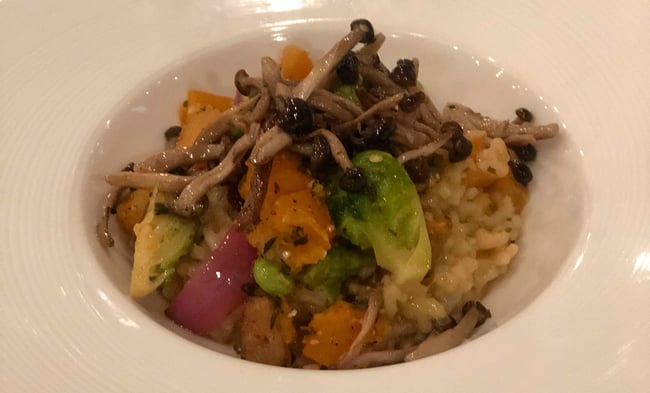 Even though dinner was incredible, for many of our guests, there is something even more enticing to look forward to: the live auction.

Live Auction!
We were treated to the in-person return of our auctioneer, Greg Quiroga, who immediately began entertaining the crowd as soon as his name was called. Thanks to his charismatic, energetic character, the night was filled with laughter and excitement.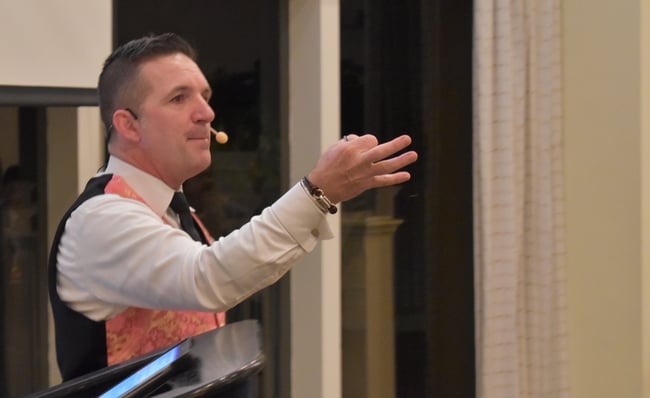 The audience had smiles on their faces and raised their paddles high—with some getting so caught up in the energy of the night that they would've bid on top of their already existing bid, had Greg not pointed it out! We are delighted to have had Greg in person again.

Remembering Jim Clendenen
As fun as Soirée du Vin is, we lost a treasured member of the community this year. Jim Clendenen, the boisterous, lovable winemaker, and owner of Au Bon Climat (ABC) passed away. His large personality was mirrored by his prominence in the wine community and at Soirée du Vin for years.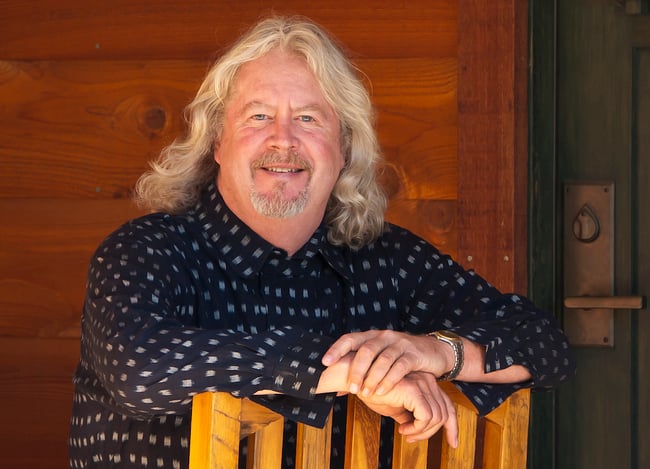 In memory of Jim and all of his support for INTL, we created a video tribute to share with the room and remember the wonderful man we have lost.

You can watch the tribute video here.

We are lucky to have the continued support of Isabelle (Jim's daughter) and the rest of the ABC community.

Auction Surprises!
As if returning all of Jim's support, bidders raised their paddles so often and for so long that the Santa Barbara Wine Experience donated by Au Bon Climat was the highest-selling lot of the night!
The winning bidder and three guests will have a 3-night stay at a ranch house overlooking the estate vineyards; a private tour of the ABC winery, including wine-paired gourmet lunch and barrel tasting; and four wines from their Elite Blue series in magnum bottles.

The winning bidders, Tony and Shirley, were greeted by Isabelle, who came over to thank them for their support with a rare and special fifth bottle.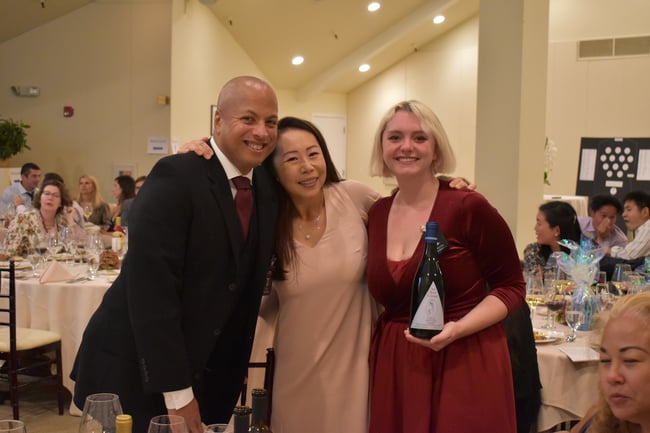 Another thrilling lot was for a gourmet lunch and tasting at none other than our speaker's very own Truchard Vineyards. This lot got the room excited quickly, so much so that Anthony Truchard II came up front to add an additional three wines from the birth years of the winner's children.

And as if that wasn't enough, upon seeing the stellar performance of the lot, Suzanne Truchard went up to offer a surprise duplicate lot. Two lucky winners went home with plans to visit Truchard Vineyards!

Thank You for a Superb Soirée du Vin!
At the end of the night, our parents and friends left the event laughing, smiling, and calling an Uber. Together we had a great night that was fun and safe and raised a lot of money for the Charlotte de Géry Endowment Fund. As a community, we raised over $70,000!
We are also proud to see the amount of alumni parents that attended the event. Roughly one third of our crowd that night were parents of alumni, still showing their support for our school even after their child(ren) started their next chapter!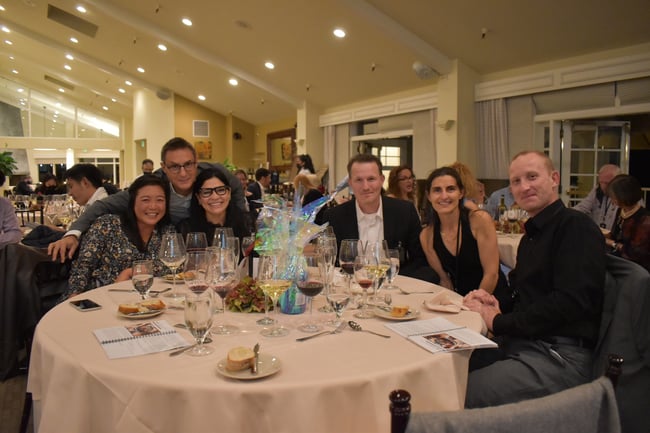 Overall, Soirée du Vin this year was a smashing success. This event shows that our school has found solid footing to continue our journey throughout the year. Thank you for supporting our school and coming to Soirée du Vin, and for those that couldn't make it, we look forward to seeing you there next year!

To learn more about Soirée du Vin, visit soireeduvin.org.