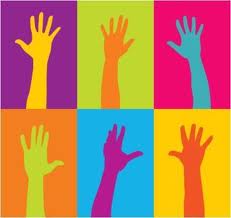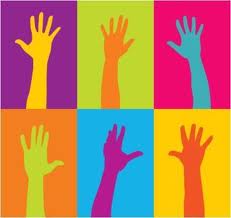 This year, I have been very impressed by our Student Council. Now that we have Assembly every week, the role of the representatives has changed and become more visible. Representatives are not only recognized by the other students, but they are learning important public speaking skills, and seeing the results of their actions. Over just a few months, I have seen shy, nervous students become confident, strong speakers as they announce about the latest community service project or school spirit event.
Two students in each 3rd-5th grade class serve as representatives for a trimester, and priority goes to those who have not yet served. The representatives meet weekly with the Student Council Advisor, Mrs. Brooks. Students share ideas for projects, figure out how best to make announcements, create posters, and plan for upcoming events. They have not only done a great job promoting events, but they have also started new Student Council activities – soon we'll have a Student Council Newspaper!
Working with the Student Council reminds me how important the "non-academics" are in a student's learning. These opportunities provide not only personal growth, but growth for the entire community. My favorite project of late is the Student Council mascot: At our first "Mix it Up Lunch", where students sit at tables according to some criteria (this one was alphabetical by first name) instead of with their usual friends, the students voted on which endangered North American animal to support this year. They chose the grey wolf, and Student Council sponsored this animal through the World Wildlife Fund. We now have a stuffed animal of a grey wolf, accompanied by books and magazines about the wolf, traveling from class to class in the elementary school, so that each class can do an activity and learn a bit about the wolf.
Through activities such as these, our students are building even more upon their global citizenship and active participation in the community.
*In 2020, the International School of the Peninsula (ISTP) formally changed its name to Silicon Valley International School (INTL) to better reflect its bilingual programs, location, and international values.