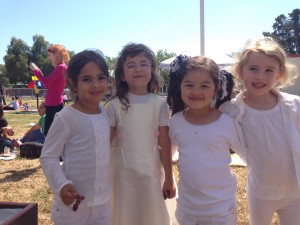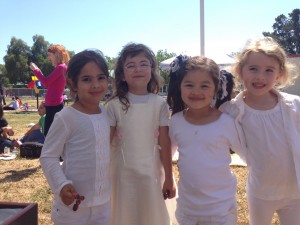 As the last month of school comes into view, Cowper Campus is bustling with events and activities. In the last few weeks, we have had wonderful opportunities to come together as a community. We have enjoyed parades, song and dance performances, and delicious homemade treats. This past Friday was another special day – it was Parents' Day on Cowper Campus.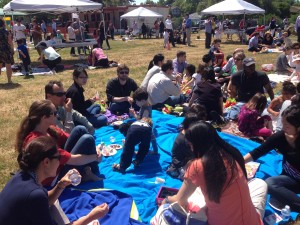 During the week leading up to Parents' Day, Cowper buzzed with excitement and anticipation. In many classes, students created beautiful works of art to give to their parents when they came to visit. In the Chinese Kindergarten classes, students had already spent many weeks creating elaborate, individualized needlepoint bags. The activity was a great opportunity for students to practice their small motor skills. The Chinese Kindergarteners also each created a hand drawn puzzle of their family, which they placed inside their bags. In the French Kindergarten classes, students prepared performances for their parents that included costumes and special games.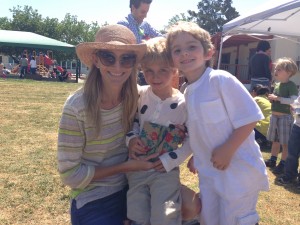 The Nursery classes presented their parents with Modern Art paintings. They used bright paint and a Ping-Pong ball to create images with contrasting and crossing lines. In addition to the artwork, parents also received handmade flowers, pictures of the children in the garden, and charming poems.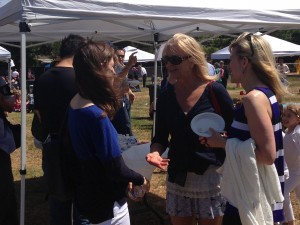 The Pre-Kindergarten classes prepared both art and musical entertainment. They gave their parents hand-painted pen holders for their desks as well as picture frames and mosaic tiles. Jean-Batiste led the French Program Pre-Kindergarten students in a lively song and dance performance about how Zebras got their spots. It was inspiring to see how hard students had worked to create costumes and decorations and to memorize their lines. One could truly see how each student had grown more comfortable with his or her language skills. Each student memorized a line or two for the performance. When the performance was over, everyone was beaming with pride.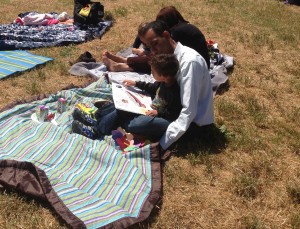 After the gifts and performances were presented to the parents, everyone came together on the field to enjoy a gloriously sunny day. Each class set up its own canopy, with tables overflowing with treats made by the students and their teachers. The students, parents and faculty all socialized and played together in the sunshine. Some parents were quick to get up and play tag or hide-and-seek with their little ones, while others discovered the garden, played in the sandbox, or began making their plans for summer.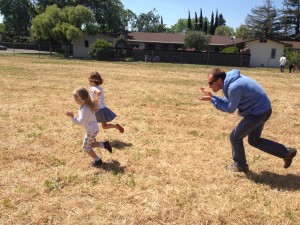 A special thank you goes out to all the faculty and staff that helped make Parents' Day such a great success. We are grateful for your efforts and the opportunity to further foster community on Cowper Campus.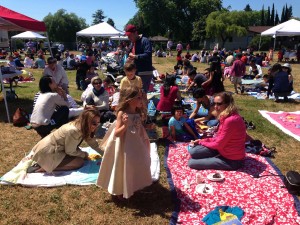 *In 2020, the International School of the Peninsula (ISTP) formally changed its name to Silicon Valley International School (INTL) to better reflect its bilingual programs, location, and international values.