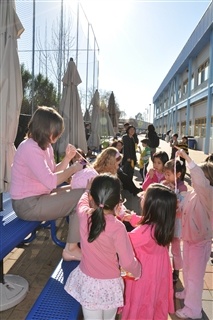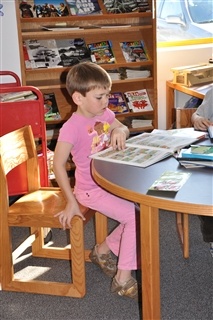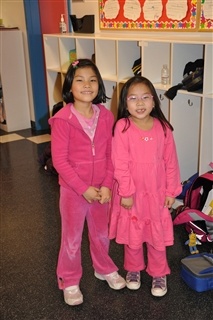 Yesterday in elementary school we had a multifaceted event. We combined two ideas with a similar purpose – "Mix it Up Lunch" and "Stand Up Day". Mix it up Lunch is something of a tradition at INTL*, one that we do three times a year. Stand Up Day is a new addition, and it was a spectacular success.
Mix it Up Lunch is an event we adopted based on the one promoted by Teaching Tolerance (www.tolerance.org), an organization that provides educators with some amazing resources related to tolerance. The idea of the lunches is for students to sit with different students and not just their same class or friend group. At INTL, we usually have a conversation starter or game. This time, the 3rd-5th graders played a tic-tac-toe-get-to-know-you game, where they had to find commonalities between people in their groups. Student Council representatives explained the game and helped facilitate the game. It was such a great success that we'll do the same activity with the 1st and 2nd graders in the spring.
The legend behind Stand Up Day is that at another school there was a boy who was bullied for wearing pink. The next day, a huge number of students wore pink to school in order to stand up in support of the boy, and show that it is okay to be different. The Student Council asked the Elementary School to wear pink yesterday as a symbolic gesture to stand up against bullying. Those who had no pink or forgot to wear it were given pink ribbons to wear as bracelets. The school was a sea of pink, and the sense of spirit was very high.
Joining the two ideas gave us a day to look at how we are similar and different, and how we can build bridges by getting to know each other and standing up for one another. While teachers at INTL weave these ideas into their curriculum on a regular basis, it was wonderful to see such a visual representation of values at INTL.
*In 2020, the International School of the Peninsula (ISTP) formally changed its name to Silicon Valley International School (INTL) to better reflect its bilingual programs, location, and international values.