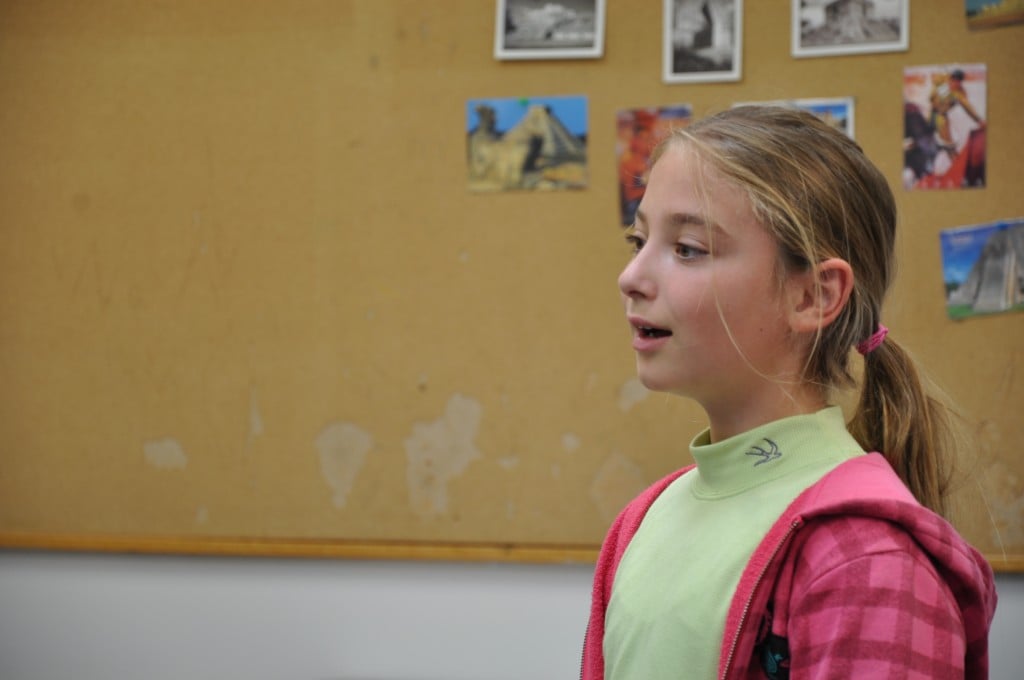 Jean-Baptiste Charlot and Su Yang, INTL* music teachers, are searching for the school's next music "idols." On Thursday, September 29th and Thursday, October 6th, Jean-Baptiste and Su held open auditions for students in grades 3rd-8th to compete for a spot in INTL's first choir.
Fourteen students lined up at the first audition, and 26 students filled a jam-packed audition schedule at the second. Each student had an opportunity to sing a short piece, either a capella or with an instrumental version of the song on a CD.
Audition songs were varied, and their young voices resonated in the Hinton-Foecke Music Room. Students sang songs like "I Could Have Danced All Night," from My Fair Lady, "Colors of the Wind" from Pochahontas, "Stay" by Miley Cirus, and "She's Only Happy in the Sun" by Ben Harper.
After their audition performance, each student was given a vocal range and a harmony test by Su Yang. Students were put into ranges (alto, soprano, etc.) based upon their ability. We're excited to see who made the INTL Choir and can't wait for their first performance!
*In 2020, the International School of the Peninsula (ISTP) formally changed its name to Silicon Valley International School (INTL) to better reflect its bilingual programs, location, and international values.