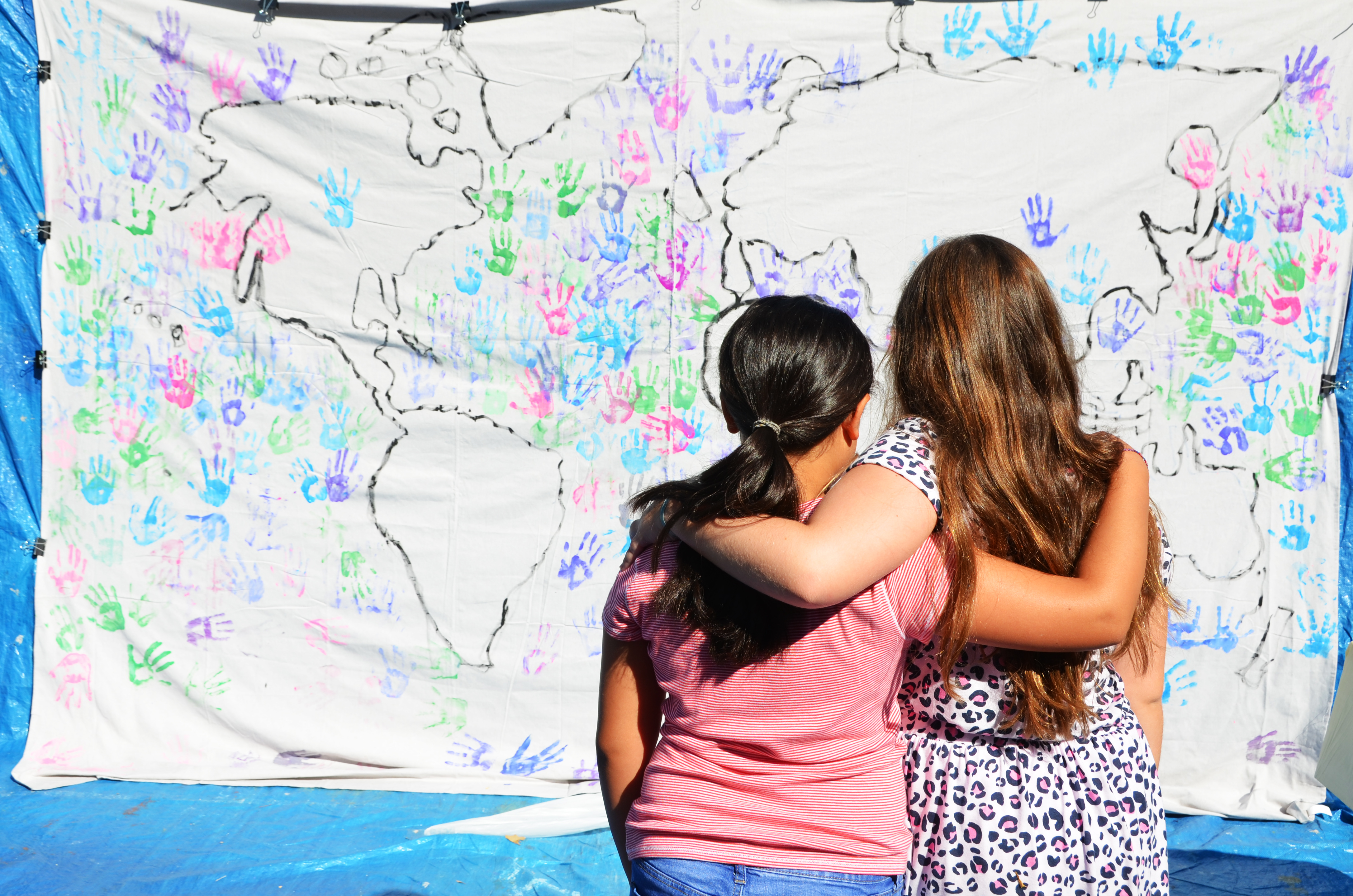 The International Day of Peace was established by the United Nations as a period of non-violence and "a day devoted to strengthening the ideals of peace, both within and among all nations and peoples." This year, INTL* decided to celebrate the International Day of Peace school-wide on Cohn Campus for the first time because the observance perfectly correlates with our mission to develop a responsible international mindset in each of our students.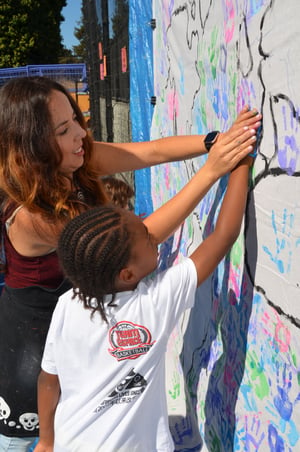 The celebration (officially September 21) has a different theme each year – for 2019 it was "Climate Action for Peace." Over the weekend, in service of this theme and as part of their MYP service/action element, some of the International Middle Schoolers participated in a coastal cleanup day.
Then, on Monday morning, we began our own celebrations with an all-school International Day of Peace assembly, led by the student council. The middle school student council members introduced the initiative and this year's theme, explaining why protecting our environment is so important for achieving long-term peace. The elementary student council members each presented a different quote about peace, with an accompanying video, to inspire their peers.
Next, to involve students of all ages, we created a world mural that we colored in with the handprints of every student and teacher – to symbolize that each of us has a role to play in helping to make the world a more peaceful place. At recess, students also folded their own origami peace cranes, with messages of peace for their friends, family, or neighbors.
Finally, some of our students asked their peers to reflect on what "peace" means to them – here is what a few of them had to say:
"Peace means being kind, quiet, and calm." – Alice L., 2nd Grade

"Peace is a way of collaborating without any conflicts. Without peace it is harder for us to ever work together to accomplish our goals and make discoveries." –Mathias V., 7th Grade

"Peace means when everybody agrees and there aren't any mean words or disagreements – it's just one whole voice together." – Jillian C., 5th Grade

"Peace to me means when countries can interact without conflict. Peace is hard to keep around the world, as we can see right now." – Sam M., 6th Grade

"Peace is friendship and love and harmony, because you have to let people calm down." – Alexander W., 1st Grade
We are so proud of our students for taking action to celebrate the International Day of Peace with such engagement and passion. It is wonderful to see students of all ages realize that even their own small actions, carried out with a responsible international mindset, can contribute to making the world a better place.
*In 2020, the International School of the Peninsula (ISTP) formally changed its name to Silicon Valley International School (INTL) to better reflect its bilingual programs, location, and international values.