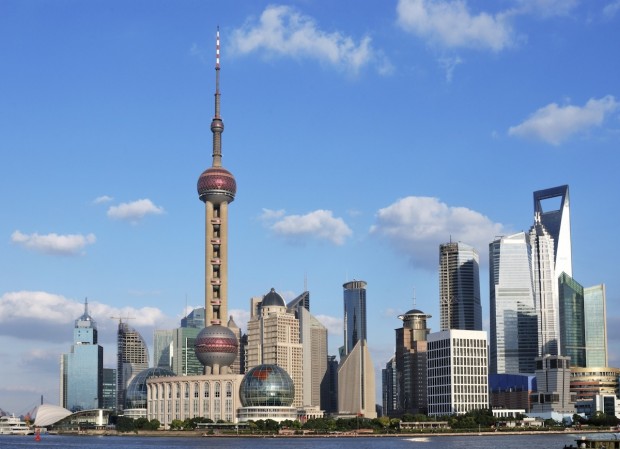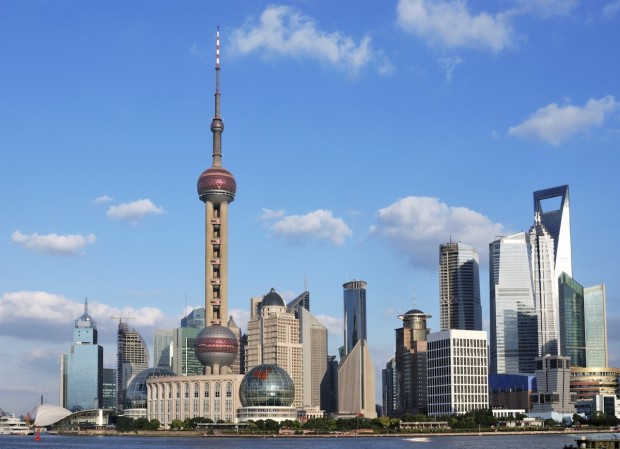 Today was our last full day in China. After a great night's sleep in our nice hotel rooms and breakfast in the hotel, we went to the Shanghai World Financial Center. It is an impressive 100 floor building that stands at 474 meters high. You can take the elevator to the 94th floor and then take an escalator to go to the first observation area on the 97th floor. This is a sun filled room with a glass ceiling and walls and white floors. It gives an incredible view of the city of Shanghai. However, the observation deck on the 100th floor has an even more impressive view. The way the building is designed, there is a sort of cut out spot underneath the middle of the 100th floor, so that there can be glass panels on the floor. You literally stand above glass and look down onto the city below. All of the children loved it, but some of the chaperones were a bit afraid to look down. We got to see all of Shanghai including the Bund with its modern financial side, in existence for about 50 years, and the older side left from colonial times around 100 years ago. This side has all stone European style buildings, which once housed European businesses. We took a group photo from the observation floor with the modern designed buildings in the background.
From the World Financial Center, we went to our last lunch in China. After filling up on delicious food, we went to the Cheng Huang Miao Temple to shop for souvenirs. It was a beautiful (and very touristy) shopping area. We knew that it was a place for tourists because the shopkeepers were more than willing to negotiate on prices, and some were even willing to accept American dollars. Everyone was able to find at least one thing to purchase, and most of us bought several things to bring home.
From there we headed to the Bund where we took another group photo in front of the river and looked at the two very different sides that are almost like modern meeting old and East meeting West. We took the bus to Nan Jing Road, a fancy shopping street, so we could go to the bookstore. Every child bought at least one book in Chinese.
At around 6pm, we had our final dinner in China. We went back to the hotel early enough to pack our suitcases with all of the things we have acquired in China. It has been quite the adventure in China, but we are all looking forward to returning home and reuniting with our families.
*In 2020, the International School of the Peninsula (ISTP) formally changed its name to Silicon Valley International School (INTL) to better reflect its bilingual programs, location, and international values.