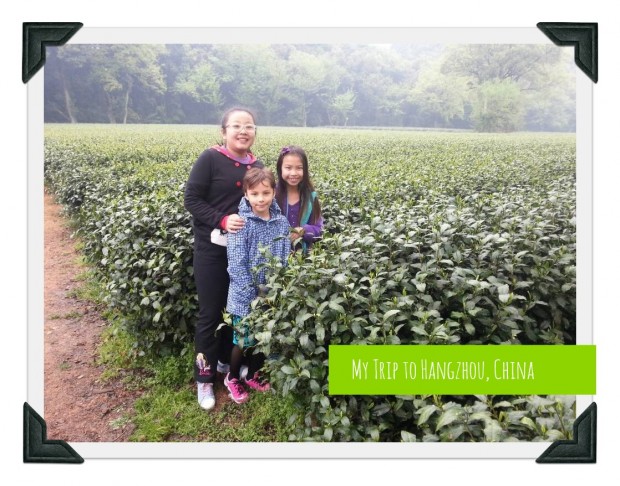 Last year in fourth grade, I went on an exchange trip to Hangzhou, China with INTL*. I went with seven other girls, two teachers and a principal. When we were in Hangzhou, the students were paired up and sent to stay with host families. My host family had a girl named Yichen (or Amy in English) who was in fifth grade. I stayed with them for a week and went to school every day with Amy. I was surprised that her school was so similar to school in America. They have classes like math, science, Chinese, English, and P.E, just like we do. While I was there I also got to practice a lot of Chinese because Amy can speak a little English, but her parents cannot speak any English. For example, I would have to let them know what I wanted to eat and if I needed any help, all in Chinese. That week, Amy and her family showed me lots of things in Hangzhou, like Song Cheng Amusement Park and Westlake.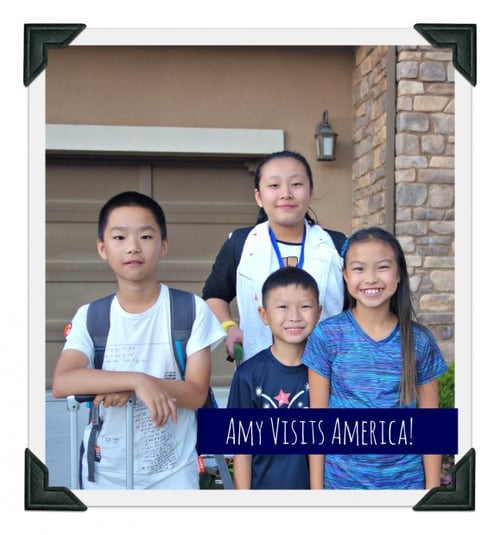 In October, Amy came to America on her school's exchange trip. Our family had volunteered to host students so we were assigned her and one other student. It was really fun to be able to show her around America after she showed me so many things in Hangzhou. We brought her to American stores like Target and Michaels where she had a lot of fun buying gifts for her family. We also brought her to eat at the Cheesecake Factory and In N' Out. I also liked showing her how to play American games like Blokus.
A few weeks ago, during my school's Fall Break, my family and I went on a trip to Shanghai with my grandparents. On one of the days, we took a trip to Hangzhou to visit Amy and her family. This was the first time our parents got to meet each other. Her family brought us to Westlake where we walked around, visited a ceramics museum and took a boat to an island in the middle of the lake. We ate dinner at a famous restaurant by the lake and even watched a play that made it look like the actors were dancing on top of the lake. The best part though was getting to see Amy again!
Amy is my first friend who lives in another country. I think it will be fun to be pen pals with her as we grow up, and maybe we can visit each other again one day. We invited her family to visit us in America next time. Her dad is afraid to fly, but after Amy begged him during our dinner together, he said that he would think about it. That would be so great if they could visit us. I hope that Amy and I will be friends forever!
*In 2020, the International School of the Peninsula (ISTP) formally changed its name to Silicon Valley International School (INTL) to better reflect its bilingual programs, location, and international values.