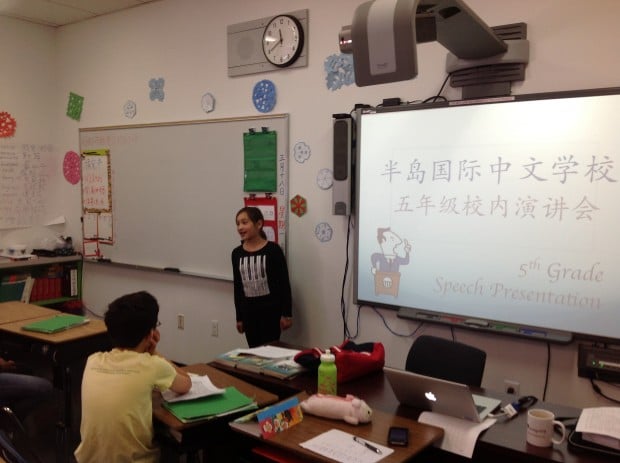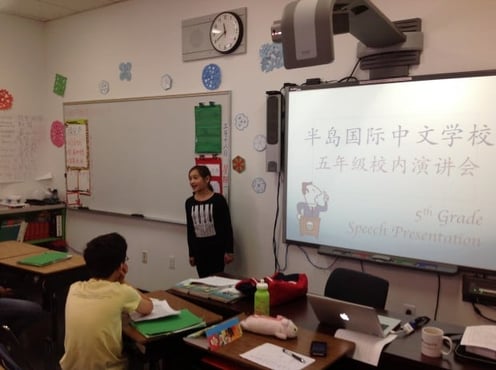 For the past few months, our Chinese Program students have been hard at work preparing for the 38th Annual Chinese Language Teachers of California Mandarin Speech Contest. Chinese students from all over the state compete in this prestigious contest. Each year, 5 students from each INTL* Chinese Program class are chosen to take part in the contest. But the contest is only an extension of what is happening in the classroom. Public speaking is a part of the curriculum, and each year students participate in speech presentations at every grade level. Every student in grades one through eight writes his or her own speech and recites it in front of parents and teachers.
The process of preparing the speeches is challenging but also very rewarding. Students write their own speeches, on a topic of their choice. Younger students write about their experiences - their family, their pets, their school, or interesting trips they have taken. Middle Schoolers tackle more advanced, essay-like topics, such as "the role of technology in the world."
No matter the topic, students are encouraged to challenge themselves. Because students are encouraged to write their speeches at an advanced level, they collaborate very closely with their teachers. First, a class will brainstorm ideas for their speeches as a group. Next, students write their speeches individually. Then, teachers help students refine their writing. After students have a final written draft, they begin to memorize and practice reciting their speech.
Finally, students recite their speeches to class parents at a public presentation. The presentation provides an amazing opportunity for students to work on their public speaking skills. The speech presentation project also helps students improve their writing, organizational skills, and pronunciation. The parents who attended our class presentations have all expressed great admiration for students' hard work and skill.
Five students from each class have been chosen to represent INTL at the final competition, held in San Francisco on April 27. Students were chosen based on pronunciation/tones, delivery, cadence, content, and intonation. Our teachers are very proud off all their students. Diana Kong noted, "you can really see the improvement that students have made, not just in speaking but also in writing."
Congratulations to all our students for their hard work, and good luck to those competing on April 27!
View a video of the 4th Grade Presentations!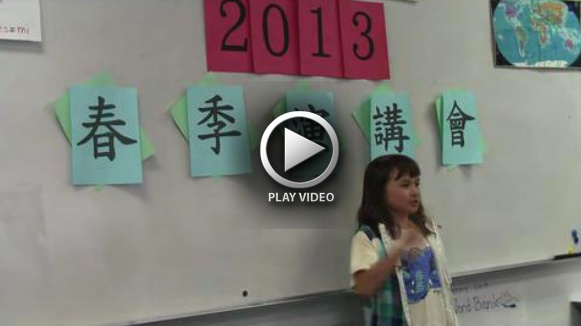 *In 2020, the International School of the Peninsula (ISTP) formally changed its name to Silicon Valley International School (INTL) to better reflect its bilingual programs, location, and international values.