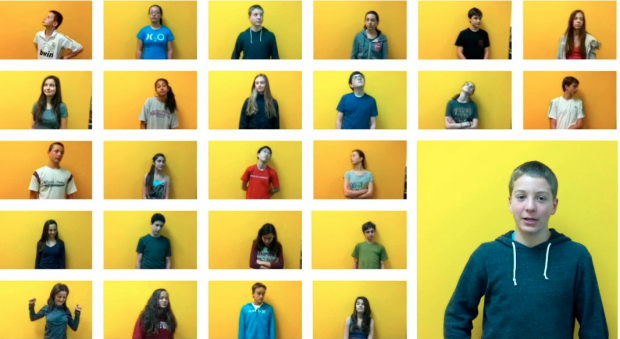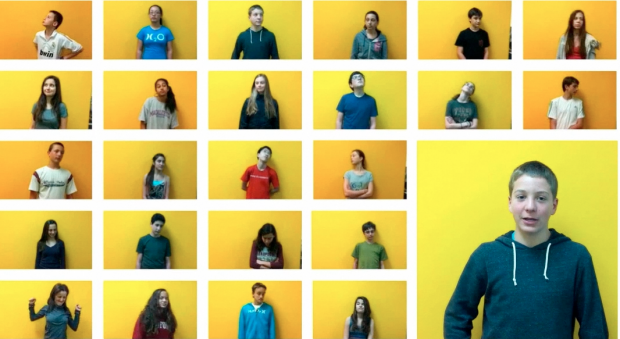 The International Middle School 8th Graders will be presenting three short plays at Cubberly Community Center on Thursday, May 23. The plays include the works Un oeil jeté par la fenêtre and Exquise banquise, both presented in French, and a version of The Little Prince, presented in Chinese.
The production of The Little Prince, adapted from Antoine de Saint-Exupéry's work, will start at 6:30 p.m. For one special night, the Little Prince will leave his tiny planet to visit the Cubberly Community Theater stage! And this time, the Little Prince will be speaking Mandarin!
Un oeil jeté par la fenêtre (A Look Through the Window), a dramatic comedy by Philippe Dorin, will begin at 7:00 p.m. This innovative post-modern comedy takes place entirely in the mind of a young man who is struggling to grow up and leave his childhood home.
Exquise Banquise (North Pole Mystery), an absurdist comedy by Louis-Charles Sirjacq, will be the final dramatic presentation. Exquise Banquise tells the story of three actors whose plane crash-lands at the North Pole, and who soon discover that they are not alone.
The 8th Graders have spent many weeks preparing the plays with French Program teacher Olivier Berton and Chinese Program teacher Jin Huo. Olivier reports that students "have been very enthusiastic," and have added many of their own personal touches to the plays. Students have also been hard at work creating their own sets with art teacher Aïcha Idelcadi, and have been practicing the musical portion of their performances with music teacher Clémentine Bonneville.
We hope you can join us at Cubberly Community Theater Thursday, May 23 at 6:30 p.m.!
Take a look at the creative play announcement the 8th Graders created together!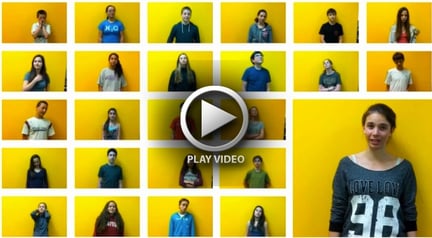 *In 2020, the International School of the Peninsula (ISTP) formally changed its name to Silicon Valley International School (INTL) to better reflect its bilingual programs, location, and international values.