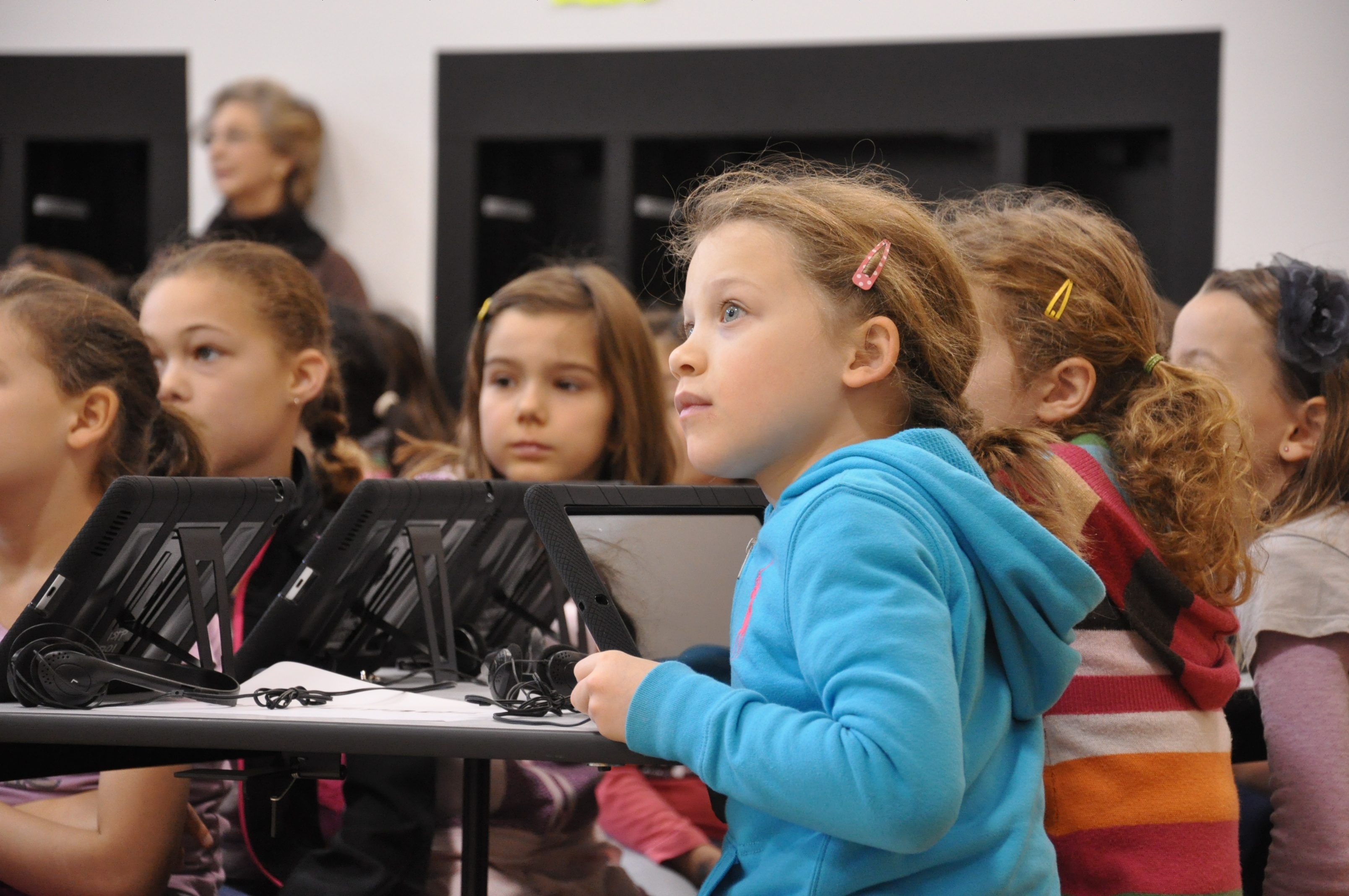 This Thursday and Friday, our Cohn Campus students got a taste of what it is like to be a real computer programmer. For the first time, INTL* participated in an "Hour of Code," an event sponsored by code.org and prominent tech companies like Google, Apple, Facebook, Khan Academy, and Oracle, who want to inspire young people to pursue careers in computer science.
Many of our students are already familiar with computer programming, and even pursue programming as a hobby outside of school. We felt it was very important for INTL to recognize and support our students' interest in computer science by taking part in the Hour of Code. We also wanted to offer each of our students in grades 1 – 8 the opportunity to participate in a coding experience, with the hope that they would be inspired to learn more.
For the Hour of Code, code.org designed different fun introductory videos and coding experiences for different grade levels. I also organized speakers to speak with the students, so they could hear firsthand from someone pursuing a career in computer science. When students think about computer programming, the first thing they usually think about is video game design. I felt it was important to bring in speakers that could show students the great diversity of careers a computer scientist can pursue.
The special activities began on Thursday, when the International Middle School students used their laptops to participate in the Hour of Code together in the Rothschild Multipurpose Room. They were also able to videoconference with Quentin Dietz, Software Development Engineer at Canon and son of Philippe Dietz, Head of School, which they found very interesting.
Also on Thursday, our 1st Graders participated in a special "unplugged" programming activity. By creating instructions for their partners, who acted as a "Robotic Friend," they were introduced to the basic concepts behind computer science.
On Friday, our 3rd – 5th graders learned some coding basics using their iPads. Their featured speaker was Hélène Martin, an INTL alumna, lecturer at the University of Washington, and member of an outreach program aimed to introduce computer science curriculum to Seattle schools.
To conclude our Hour of Code activities, the 2nd graders were treated to a presentation from our very own IT Director Mathieu Farrugia, who demonstrated how computer science is used in the attendance system and the everyday running of the school.
This year's Hour of Code was a great success, and I believe that many of our students were inspired to learn even more. Some asked if they could continue their coding at home. Luckily, students can continue to access code.org for more fun coding activities.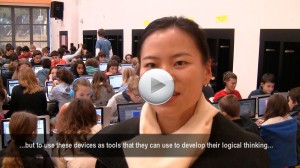 Watch this video for insight into our Hour of Code activities.
*In 2020, the International School of the Peninsula (ISTP) formally changed its name to Silicon Valley International School (INTL) to better reflect its bilingual programs, location, and international values.