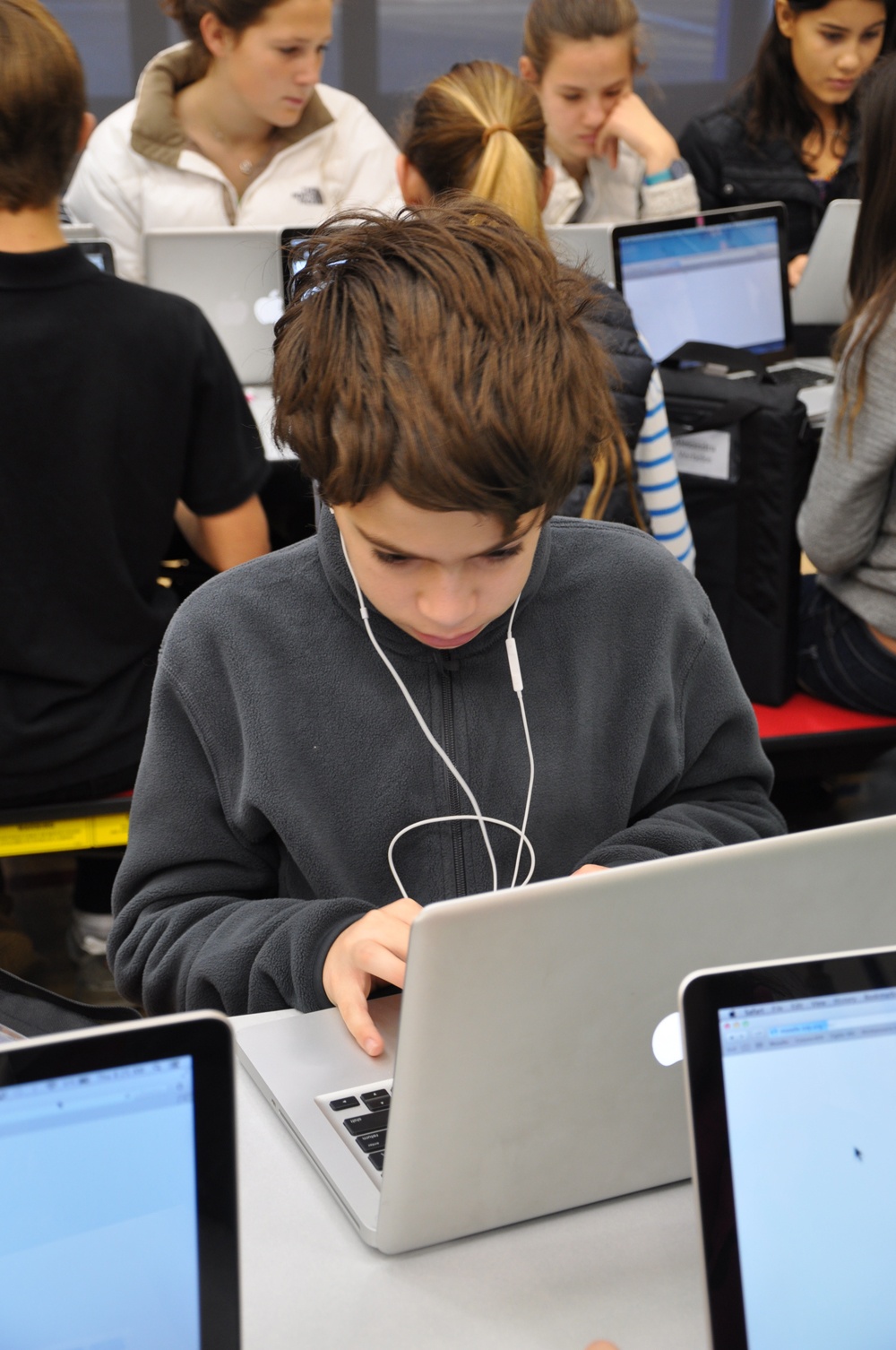 As Cohn Campus Enrichment Director, I am always looking to offer programming that caters to our students' interests. One subject that our students have shown an enthusiasm for is computer programming and gaming. As a result, I am very excited that this Spring Break, we will be offering an innovative 3-day computer-programming workshop for 7th and 8th grade students. The Bootstrap Workshop (www.bootstrapworld.org) will teach students to apply algebraic concepts they have studied in school to build their own simple video game.
Most teenagers love to play video games, but not many can say that they have developed their own game! At the Bootstrap Workshop, students will create a game that can be played on any device with a web browser – computers, cell phones, or video game consoles. They will be able to share, update and enhance their games long after the class is over!
The Bootstrap Workshop is designed to help students master difficult algebraic concepts in a fun way. Before students reach algebra, their math homework is often about computing an answer. In algebra, however, students jump from "getting the answer" to "describing a function," and this leap is often challenging because it requires students to think more abstractly than ever before. Algebra isn't just harder — it's completely different.
The Bootstrap Workshop gives middle school students the chance to move from abstract pencil-and-paper problems to a series of relevant programming problems. Students will learn how algebra applies in the real world, using an exciting, hands-on project.
Additionally, students learn software engineering skills they can apply to any programming language. They will explore data types, unit-testing, abstraction, and more.
I am very excited about this new 3-day Spring Break Enrichment Program, which is the first of its kind offered at INTL*! Emmanuel Schanzer, Director of the Bootstrap Program will teach the workshop himself. I encourage you to learn more about this innovative program at www.bootstrapworld.org and to view their informative YouTube video.
For more details about price and how to sign up, visit the Cohn Campus Mini Camp Resource Board.
*In 2020, the International School of the Peninsula (ISTP) formally changed its name to Silicon Valley International School (INTL) to better reflect its bilingual programs, location, and international values.