In my recent blog post about Social-Emotional Learning, I talked about conflict resolution on the playground. In my experience, two traits are essential for students to become effective in resIolving conflicts – they must be able to take responsibility for their own actions and must approach others with empathy.

Taking Responsibility
It's natural for children to feel insecure in regards to taking responsibility for a negative action. They may perceive that doing so admits to peers that they have done something wrong or are weak.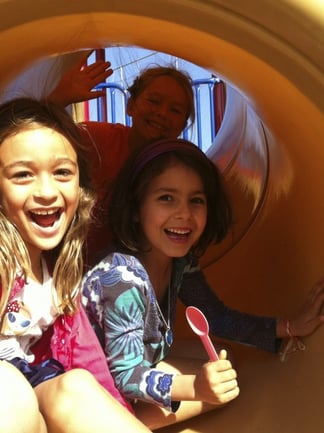 It's important to emphasize to students how very human we all are – that all of us, adults included, make mistakes. Perfection is not something we strive for, and admitting to mistakes and taking responsibility is an act of courage and respect.
I do my best to help students apply principals of personal responsibility in their daily playground interactions. When a student makes a poor decision and misbehaves, it's vital to explain to them that their behavior is not acceptable, that their actions have hurt someone else's feelings, and to assist them in fixing the problem as best as he/she can.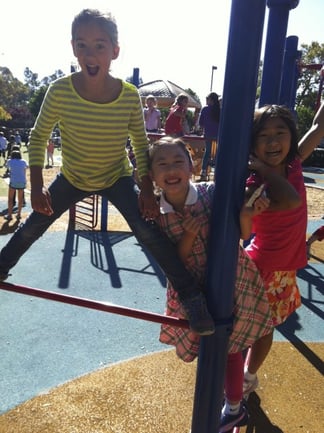 Children appreciate an honest and straightforward approach, and part of my job is to be direct, and let them know that the issue may be discussed with their parents and that there are potential consequences. When students see that their teacher or elder is calm, patient, and sincerely seeking a solution to the conflict, they become more comfortable, trusting, and willing to talk. This is key. When students talk openly and honestly about their behavior, this offers us the perfect opportunity to reinforce their choice and validate their courage.
Even for us adults, it can be hard to talk about and to admit mistakes or bad behavior, but this is a fundamental lesson for students: they must have the confidence and character to face any conflict and to take responsibility for their behavior in an honest and respectful way.

Empathy
In addition to personal responsibility, one of the most important things we can teach our children is to be empathetic – to see the world through another's eyes, and to always be aware of others' feelings. To encourage a spirit of empathy when students have disagreements, we ask students two simple questions:
How would you feel if that happened to you?
What do you think he or she felt when you made that poor choice?
Most of the time, we get a sincere response. We also get answers like "I don't know." In that case, we do some role-playing, asking the student to put him or herself in the other's shoes, and then we ask the question again.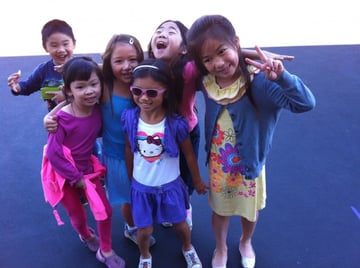 In all our interactions with children, we always strive to be consistent with rules, discipline and consequences.
By using everyday situations as opportunities for Social Emotional Learning, we hope to contribute to our students becoming empathetic and responsible people who are accountable for their words, actions, and decisions.
*In 2020, the International School of the Peninsula (ISTP) formally changed its name to Silicon Valley International School (INTL) to better reflect its bilingual programs, location, and international values.