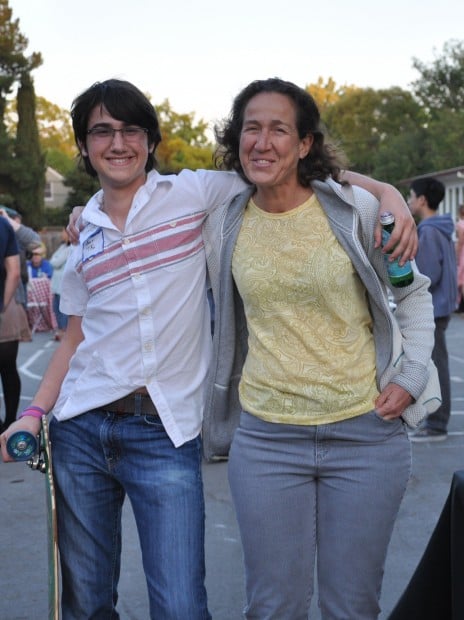 From an early age, it was clear that Amit T. was an extraordinarily bright student. After 1st grade at another school, Amit's parents realized that he needed a more academically rigorous and challenging environment, and they enrolled him in INTL's* 2nd grade. Once at INTL, it was clear that he could further skip a grade, and he moved up to 3rd grade.
Amit remained at INTL until he graduated from 8th grade in 2012. INTL turned out to be an ideal environment for a unique student like Amit. His father Tsvi explains, "we really liked the individualistic approach to the students at INTL. The kids were treated as individuals. If somebody needed more help or if somebody was too advanced, the teachers would and keep the environment very interesting. Amit was always very excited to go to school…the entire staff created a very positive environment where kids just flourished."
Amit and his father again realized how special INTL was when he began high school, and no longer felt as engaged or challenged.
However, INTL had allowed Amit to discover a passion for academics, especially the sciences, which he pursued outside of school. After his freshman year in High School, Amit enrolled in a summer Oxbridge program, where he attended an intensive, college level seminar on "Sciences of the Future." The program was a life-changing experience for Amit, and he was fully absorbed in and challenged by his studies.
Amit returned home from the program with the thought, "maybe I can keep doing this, maybe I can find a way to start college early." He quickly took action to fulfill his goal, taking the SATs and ACTs and researching universities that had programs for students younger than traditional college age. Amit applied and was accepted to the University of Washington Early Entrance Program, where he began this fall.
Amit and his father both attribute his love of science to his experience at INTL. Tsvi remembers that in middle school, Amit "loved science labs, where he got to experiment and get his hands dirty. He loved all his science teachers and he always looked forward to going into lab."
Amit traces his love of learning and desire to challenge himself to INTL as well. "The teachers and community valued curiosity and the pursuit of knowledge…I was always encouraged to read more in the subjects that interested me."
"Every teacher really engaged us not to only memorize and parrot back answers. They gave us some prerequisite knowledge, then gave us a problem and said, 'go solve that.' The teachers kept looking for ways to challenge us and pique our interest."
"I think more than anything, INTL taught me how to learn, and that will be invaluable," as he goes off to college. "I am incredibly excited for college, and I think I am ready."
Amit concludes, "INTL is an incubator for hopes and dreams that become lifelong projects…that has been the case for me."
*In 2020, the International School of the Peninsula (INTL) formally changed its name to Silicon Valley International School (INTL) to better reflect its bilingual programs, location, and international values.