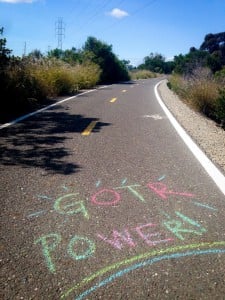 This is the time of year when parents for 3rd-5th grade girls decide whether they want to sign their daughters up for Girls on the Run (GOTR). GOTR is a great program that gets girls running while having fun and learning important life lessons. I have been a GOTR Girl for two years, and I thought I would share my top 5 reasons why I think other INTL* girls would enjoy Girls on the Run.
1. Get exercise while having a lot of fun.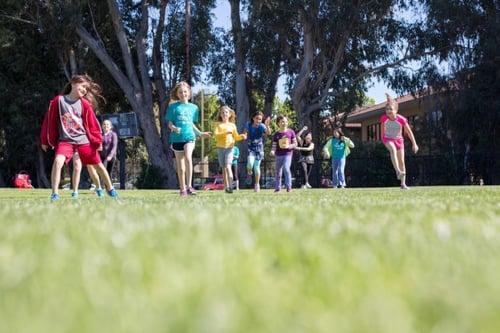 The coaches come prepared to motivate us to run by playing fun games and giving us cool incentives. For example, every time we ran a lap, we got a big, bright paper clip. We wanted as many as we could get, so we ran a lot! At the end of the workout, we strung all of the paper clips together. The coaches told us that the long string of paper clips represented how we are all connected in a community.
2. Learn important life lessons.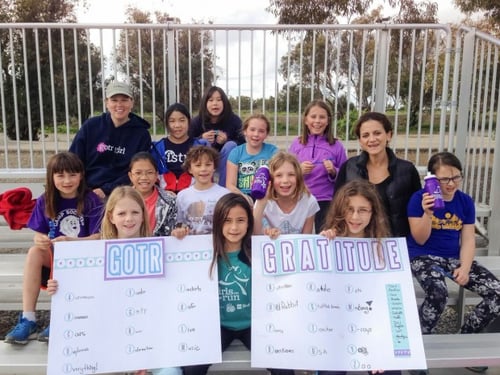 Before running, we would sit down and the coaches would teach us a new lesson. Then, we would play a fun interactive game using what the lesson taught us. Some of the lessons included how to react to bullying, the importance of taking proper care of yourself, and being aware of what media ads are trying to tell you.
3. Make new friends.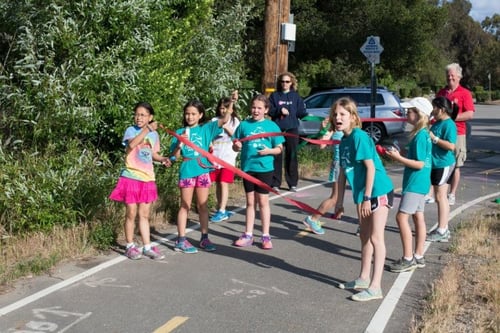 This program includes girls from both the French and Chinese Program. Thanks to GOTR, I have made many new friends that are in the grades above and below me. Sometimes, there are girls that come from outside the school. Last year, we had two super nice girls from Ohlone and it was a cool experience to meet new people from a different school.
4. Help the community.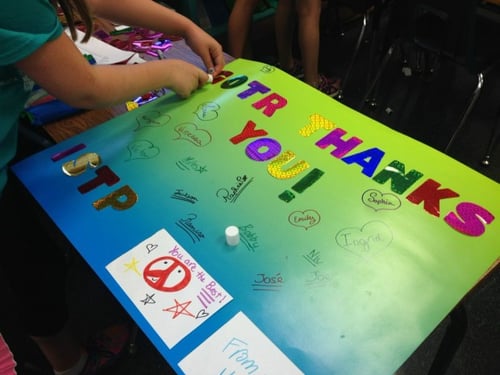 Near the end of the season, the team chooses a community service project to complete together. Last year, we held a party to thank the INTL staff. The previous year, we went to an animal shelter to clean the space and help with the animals. It felt really good to do things for my community.
5. Experience the sensation of running a community race.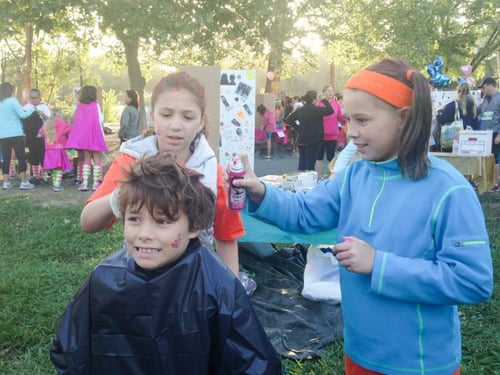 At the end of the season, our team participates in a 5k race that is open to all the GOTR teams in Silicon Valley. It is a great experience from start to finish. In the beginning, they play music and you stretch, then there is hair coloring, and interesting sponsor booths to visit. During the run, you get to see the other teams' cool costumes. At the end, we have a team party and receive awards from our coaches. All of this makes up for check-in at 6:00 a.m.!
If your girl is interested in GOTR, do not hesitate -- sign her up on December 13, 2014!
*In 2020, the International School of the Peninsula (ISTP) formally changed its name to Silicon Valley International School (INTL) to better reflect its bilingual programs, location, and international values.