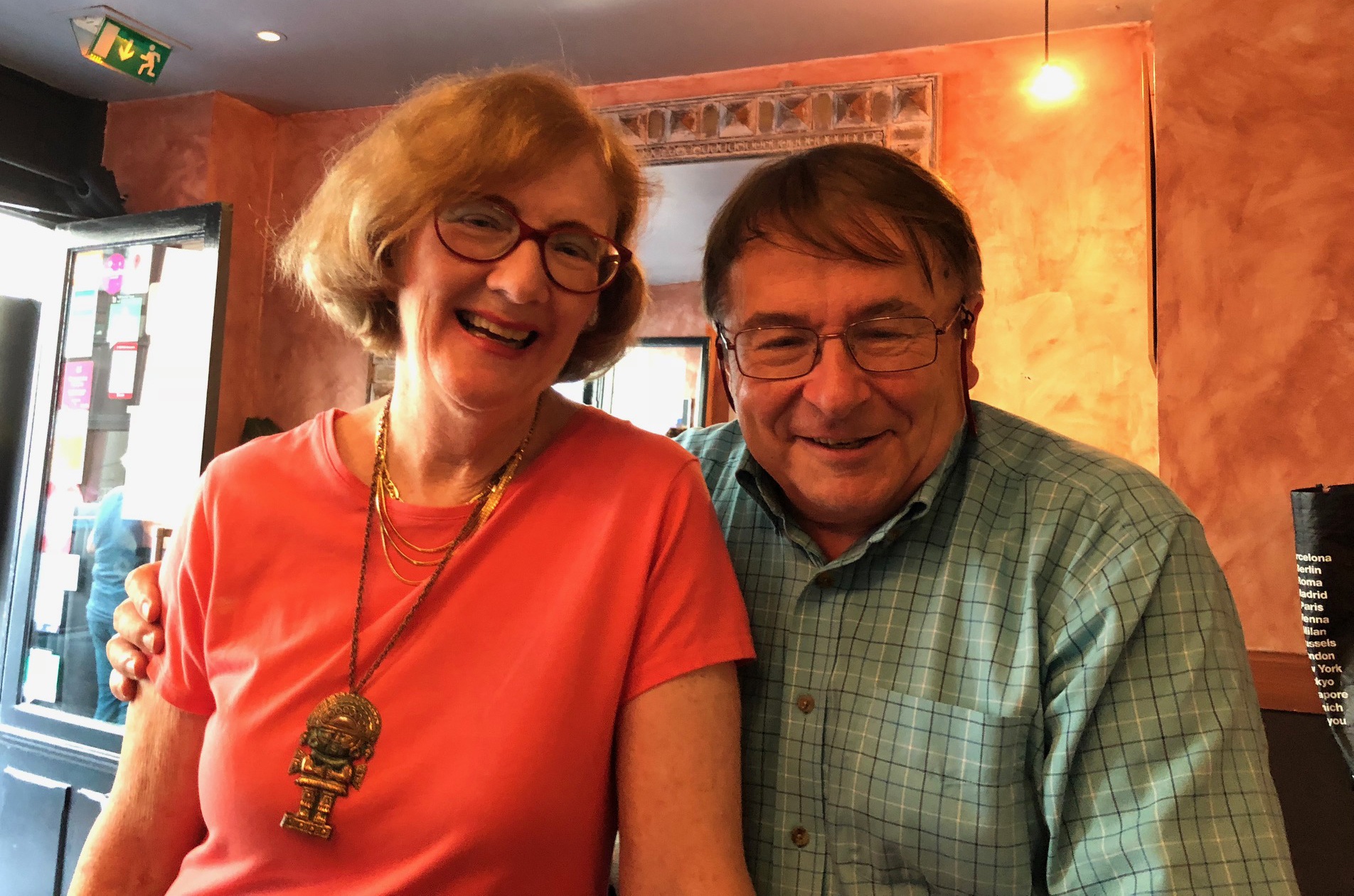 In the days leading up to the biennial Paris Alumni Reunion, I received a delightful email from a long-time alumni family, highlighting memories and compliments of the international education their son Joel Fossourier received. Joel started at ISTP* in 1982, just three years after the founding of the school.
As we prepare to celebrate our school's 40th Anniversary this year, I am happy to share their message with you.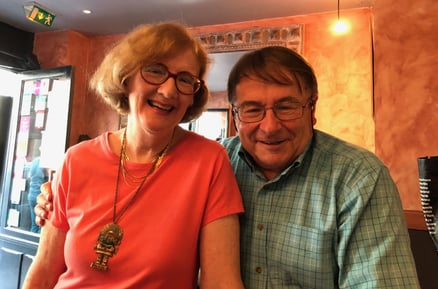 Alumni Parents Mary and Jacques Fossourier at the 2018 Paris Alumni Reunion
Dear Patricia:

We are so looking forward to the 2018 ISTP Reunion. We are the parents of student Joel Fossourier, who attended during the years of Mme. Charlotte de Gery (Founder) and Hayat Saba (Joel's beloved teacher). Most recently, we were honored to be able to attend Hayat's retirement party at ISTP Paris Reunion 2016. But why do we so much enjoy attending these reunions? It is the opportunity to meet young recent grads and learn directly from them what is the value and richness to them of a bilingual multicultural education. If you recall, my husband Jacques is French and learned English with great difficulty as a college student in France and later in USA. One teacher even wrote "This student is hopeless." In the meantime, Jacques had a successful Silicon Valley International Sales career for 40 years.

In the case of me, I already knew how valuable a bilingual education could be: I grew up in Colombia of American parents (my grandfather had been an engineer on the Panama Canal and thus my mother grew up speaking Spanish). My siblings and I attended the American School of Cali, Colombia where the curriculum was absolutely English-Spanish. In fact, we and the other students never really noticed when we were speaking Spanish versus when we were speaking English.

As for our son Joel, he went on to college in USA, visits regularly with his cousins in France, learned Spanish at the Instituto Cervantes in various countries, and now lives/works in San Francisco. We are thrilled that we were able to offer him this French opportunity thanks to the education of ISTP.

So, for two completely different reasons, both my husband and I understand how much richness a bilingual education can bring to an entire lifetime. So on Saturday, we look forward to the opportunity of such queries and discussions with the recent grads of ISTP.

Thanks again for organizing these wonderful events. See you on Saturday.

Mary and Jacques Fossourier, Parents of Joel Fossourier
It is so nice to hear from our alumni community and I cannot wait to celebrate this milestone with our school's current and past generations. I hope you've saved the date for this year's Annual Gala & Auction, 40th Anniversary Ruby Celebration, on Saturday, March 23, 2019.
*In 2020, the International School of the Peninsula (ISTP) formally changed its name to Silicon Valley International School (INTL) to better reflect its bilingual programs, location, and international values.