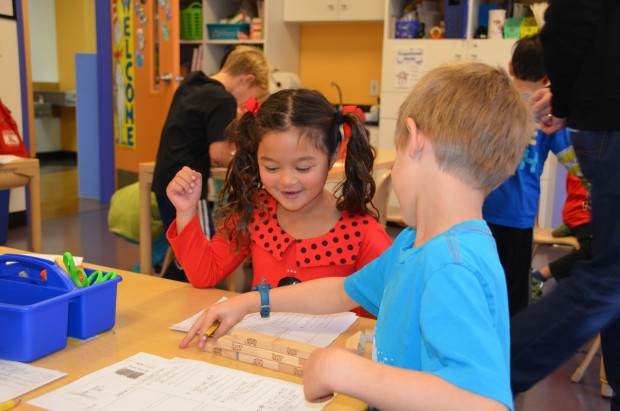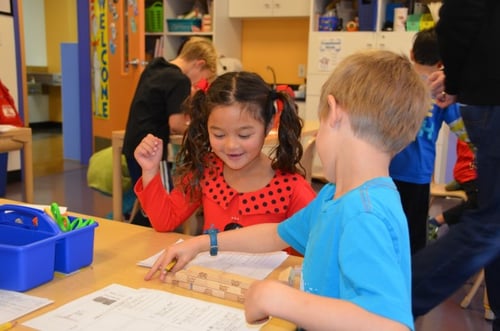 One aspect of INTL's* curriculum is that students are able to learn not only from their teacher, but also from each other through collaborative projects. Students help their peers with any difficulties they may be having, and their peers in turn offer their own assistance. Collaborative learning helps a child develop academically, because often one of the best ways to solidify learning is by teaching someone else.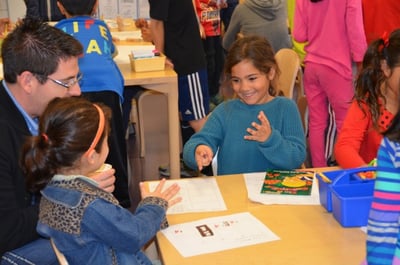 Last week, the benefits of collaboration were on active display in Lauren Christel's 1st grade classroom as students worked in pairs during the culmination of a cross-program how-to project they had been preparing for several weeks.
For the project, organized by English teachers Lauren Christel and Donna Wood, students first created how-to books. The purpose of the how-to instructions was to explain a simple task, such as "how to tie your shoes," "how to draw a horse," "how to build a block tower," or "how to wash your hands."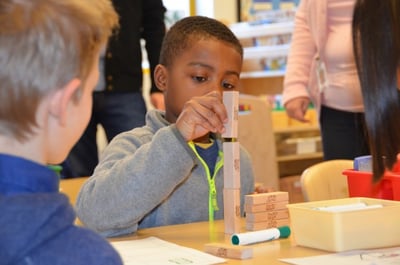 Once students had chosen a task to provide instructions for, they worked on writing directions. In a guided writing exercise, they practiced using order words such as "first," "then," "next," and "finally." Students also created illustrations to accompany and clarify their directions.
Once their books were complete, Donna's French Program classes and Lauren's Chinese Program classes met, and paired off in mixed program partners to test out their instructions.
Taking turns, each partner carefully instructed the other using his or her how-to book as a guide. Donna explains that during the hands-on project, students "practiced their listening skills, patience, reading skills, and cooperation."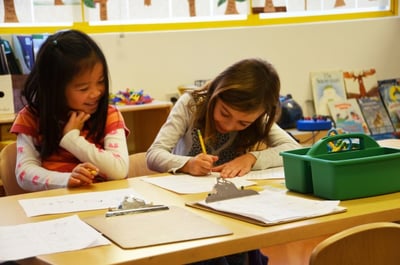 Pairs of students were scattered throughout the classroom, engaged in thoughtful give-and-take as they worked together to complete their activities.
The cross-program collaboration was also a great chance for students to build social skills. They practiced introducing themselves to their partners and interacted with students they didn't know as well as their own classmates.
To end the activity, students engaged in self-assessment. They reflected on how well they communicated their instructions based on how their partners carried out the task. Sometimes they were surprised with their results.
For example, one student assumed his partner would build the block tower he was describing vertically, only to find that his partner understood that he should build it horizontally. Miscommunications like these helped students assess and improve their communication skills and their ability to write clear instructions.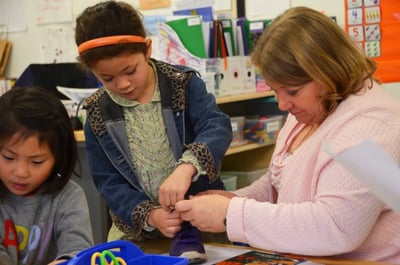 Donna Wood sums up her students' response to the project – "They had great fun trying out new things and engaging in hands-on learning. The biggest lesson they took away was that when giving instructions to others, it is very important to be specific, clear, and use descriptive vocabulary."
*In 2020, the International School of the Peninsula (ISTP) formally changed its name to Silicon Valley International School (INTL) to better reflect its bilingual programs, location, and international values.