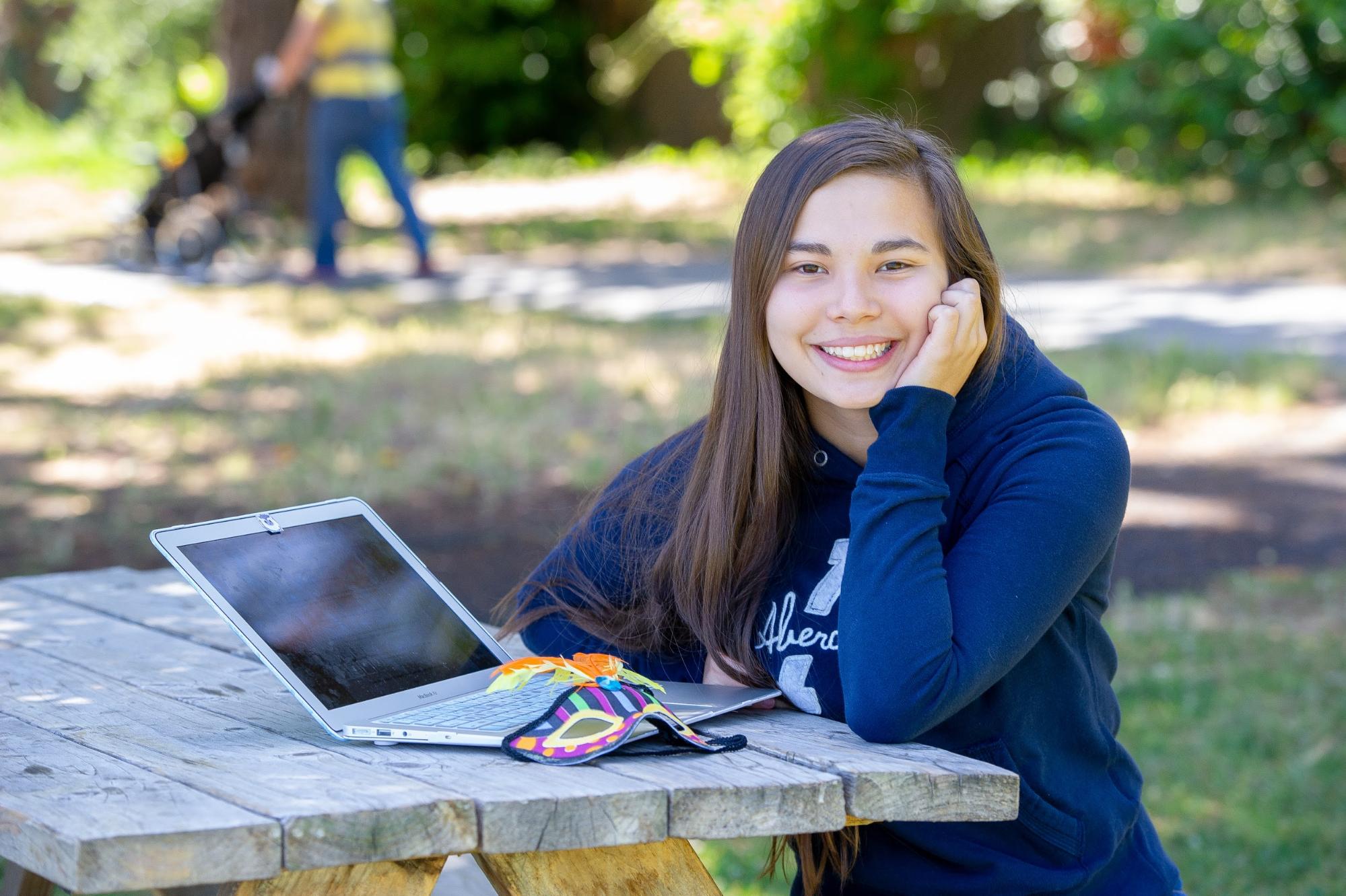 Spanning over the course of Grade 10, the International Baccalaureate (IB) Middle Years Programme (MYP) Personal Project is a hands-on way for students to practice and be assessed on skills ranging from self-management and research to creative and critical thinking and collaboration. It gives the students an opportunity to gain a personal and in-depth understanding of the subjects involved in their chosen project and fosters a sense of pride in their accomplishments—something that we encourage wholeheartedly at Silicon Valley International School (INTL).
As part of the International Baccalaureate continuum, INTL offers the IB Middle Years Programme (MYP). The MYP is designed for students ages eleven to sixteen. The overarching focus is to teach students the skills that they will need to succeed in high school and the world beyond — learning how to learn through the development of those skills and gaining an understanding of the connections between the different subjects of study as well as their practical use.
Here are some of our students' personal project stories: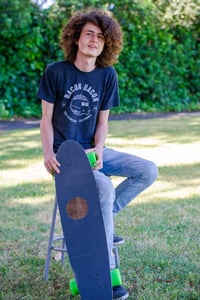 Kian — Building an Electric Longboard
Since I am extremely interested in technology and engineering, I decided to challenge and sharpen my skills in these areas by creating an electric longboard from scratch. This would help to improve my woodworking skills as well as my understanding of electronics and give me a chance to learn how to ride a longboard. The specific objective was to build an electric-motorized and remote-controlled board as a quick, cost-effective, and convenient means of transport for myself and in doing so, demonstrate how relatively inexpensive materials could be used to create fun, effective, and easy solutions to everyday problems.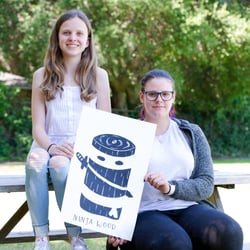 Dana & Emma — Ninja Wood
During our service trip to Nicaragua, we saw families living in much less fortunate circumstances than our own, many bordering on poverty. Inspired by our trip and equipped with what we learned in our design tech class, we created Ninja Wood, a company whose focus is raising money to help these communities by selling cards as well as coasters and earrings that we made using the laser cutter in the school's design room. We sold these items out in front of the school and at various school events, raising funds for those communities in need.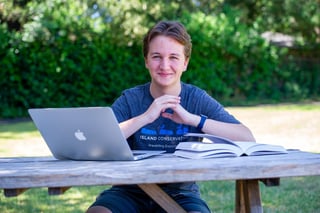 Felix — Endangered species data analysis
For my project, I teamed up with the Island Conservation Organization, which studies endangered and invasive species in order to prevent extinctions. I investigated invasive as well as endangered species and created statistical models for the growth as well as the decline of a colony. My findings were shared with the researcher at Conservation Island by my mentor, the chief scientist, so that they would have more information on hand for those species. It proved to be an arduous effort, but I learned something about animal survival and the research process in general.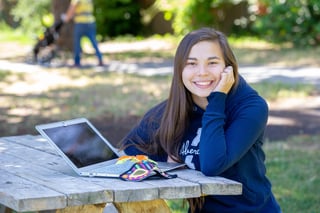 Mia — Creation of a Monologue
I was inspired by my love of performing arts to create a monologue piece as my project. By conducting interviews where I asked a series of personal questions, I could elicit emotional facial responses that I captured and then recreated and incorporated into the piece. Through the project, I learned how to organize and prioritize work as well as to develop better time-management skills.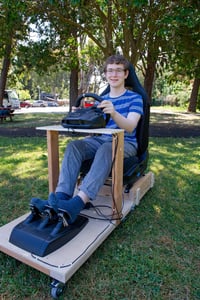 Jakob — Sim Racing Cockpit
The goal of my project was to create a sim racing cockpit, which is used in digital motor car racing, a cheaper and safer alternative to actual racing. When I started simulated racing, I used only a keyboard and controller. I then upgraded to a forced feedback wheel—a steering wheel that simulates the feel of actually driving. But with a feedback wheel clamped to a desk, pedals with rubber feet resting on the floor, and a rolling desk chair, the simulation was not all it could be. So I decided to build my own cockpit.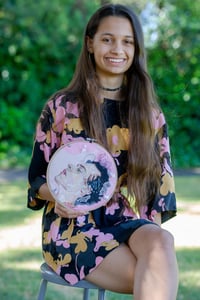 Jamilla — Embroidered Portrait
I created an embroidered portrait, the idea being for me to broaden my opportunities for artistic expression. Through the process, I learned many new and different things about embroidery, like how the direction of the stitches affect the piece as a whole as well as techniques like blending colors with different threads and using different types of materials as a way of visually amplifying my final piece.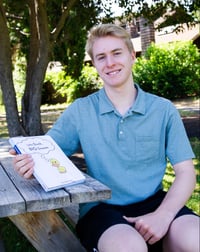 Karl — Creation of a children's book
For my personal project, I decided to write a children's book about leadership featuring a duck called Quaki. Writing a book for children is not as simple a thing as people may think. Given the limited vocabulary and comprehension of the target audience, it is crucial to use simple language and illustrations, even when trying to explain such a complex idea as leadership. This called for extensive preliminary research on my part in order to effectively deliver the message of the story. In the end, I learned a lot about the book-writing process as well as myself.