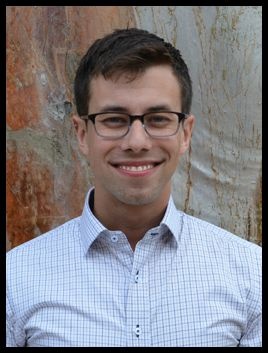 We are very excited to introduce the new teachers and administrators who will be joining INTL's faculty/staff for the 2014–2015 school year!
Jacques Rancourt
Middle School English Teacher
Jacques Rancourt grew up in Maine. He received a Master's from the University of Wisconsin-Madison, a post-graduate fellowship from Stanford University, and a writing residency in Paris. He has taught writing and literature to Stanford University and University of Wisconsin undergraduates, at-risk high school students, inmates at a medium-security prison, and ESL students in Bangkok, Thailand. He enjoys poetry, figure skating, traveling, and hiking.
Nancy McGinnis
2nd Grade English French Program Teacher & K–2 Learning Specialist
Nancy is originally from the Chicagoland area. She taught multiple grades for a few years in Illinois before moving overseas, where she worked as a kindergarten teacher at an international school in Seoul, South Korea, for 7 years. Nancy returned to the U.S. last year, and had a wonderful experience as a Reading Specialist at a kindergarten center. She is certified to teach K-9th grade and holds a Bachelor's Degree in Education from High Point University, and a Master's Degree in Reading and Literacy from Walden University. In her spare time, Nancy loves to read, watch movies, travel, and go on adventures! She is very excited to start a new chapter in her life at INTL.
Amber Ferdinand
Kindergarten English Assistant Teacher
Amber was born and raised in Southern California. She has a Bachelor's degree in English from University of California, Irvine. After completing a year abroad in England, she has a pending Master's Degree in English from Durham University. Amber has years of experience working with children, and is thrilled to start her teaching career. In her spare time, Amber enjoys writing articles, tutoring, traveling, and cooking.
Eva (Chiao-Wen) Yeh
Pre-Kindergarten Chinese Teacher
Eva was born and grew up in Taiwan. She graduated from San Jose State University with a Bachelor's Degree in Child and Adolescent Development. She also earned a Master's of Education and Multiple Subject Teaching Credential from National University. Eva constantly works to elevate her educational practices, and has participated in professional trainings in various educational institutions and organizations. She previously taught Chinese Nursery at INTL for four years. Now she is very excited to return to the INTL community to enjoy and celebrate learning with her Pre-K students. During her spare time, she enjoys reading, singing, traveling and watching movies.
Manon Pouedras
Kindergarten French Assistant Teacher
Manon was born in France and immigrated to California as a young child. She first attended INTL, formerly known as the Peninsula French American School (PFAS), and feels fortunate to return and become part of this international community. She holds a Bachelor's Degree in International Relations from San Francisco State University. She has always had the utmost respect and appreciation for bilingual education. In the last few years, she has taught and worked primarily with preschoolers (3-5 years of age). She looks forward to teaching and working in the kindergarten French program. In her spare time, Manon loves traveling, outdoor activities, cooking, gardening, and her kitty, Luna.
Zélie Doherty
Nursery English Assistant Teacher & EYP Enrichment Supervisor
Zélie was born in Dublin, Ireland, and she lived in Lyon, France for two years. She holds a B.A. in psychology from ECSU (Connecticut), and has worked as a Montessori Teacher in Connecticut and Ireland. She moved to California two years ago, and enjoys living in the Santa Cruz Mountains.
Jocelyn Pantoja
Cowper Assistant
Jocelyn has worked with children for several years, and is in the process of completing her degree in Early Childhood Education. Last year, Jocelyn worked in extended care on Cohn Campus, and this year she is very excited to be joining the Cowper Campus staff. In her spare time, she enjoys reading, visiting new coffee shops, and listening to music.
Xiaoling He
Chinese Music and PE Teacher
Xiaoling He was born and grew up in China. She went to the Conservatory of China and got her B.A. in music education. She taught music and Chinese in several international schools both in China and abroad. Most of her teaching experiences were in IB schools. She joined INTL in 2015, and will be teaching music and movement in elementary school.
Rhiannon Wallace
1st Grade English French Program Teacher
Rhiannon is originally from Cardiff, Wales. She is a graduate of the University of Warwick, studied for the Postgraduate Certificate of Education at the University of Exeter, and obtained a Master's from the Open University. She has taught across all grade levels in elementary schools in England and also for two years at an international school in Yokohama, Japan. Since moving to California, Rhiannon has worked for Palo Alto Unified School District as an art instructor and substitute teacher. She is very excited to join the international community at INTL. Rhiannon is passionate about children's literature and creating a love of reading and writing. She enjoys hiking, biking, and arts and crafts, and is a big rugby fan.
Thomas Millet
Middle School French History/Geography Teacher
Thomas was born and grew up in Paris where he studied History and Geography at university after his french Baccalaureate. He got a Graduate Certificate of French Education in 2008 and taught in a middle school and high school for 7 years. He had a History Agregation from University Paris XII in 2013. He is very excited about joining INTL and is looking forward to teaching in a bilingual school. He thinks students learn better when they enjoy the class and he hopes to develop students' curiosity. In his free time, he loves traveling, particularly to Asia, and meeting new people.
Amanda Chun Wang
Kindergarten Chinese Assistant Teacher
Amanda was born and grew up in Taipei, Taiwan. She graduated from California State University, Fullerton with a degree in Child Development. She has over ten years of experience working with young children from diverse cultural backgrounds. For the past three years, Amanda has taught in the CSL program at Cowper Campus. In her spare time, she enjoys traveling, arts & crafts, and cooking.
Sarah Brabeck
Events and Alumni Associate
Sarah has a passion for international education, community service…and banana bread. With a BA in International Political Economy, her experience includes serving in the Peace Corps, teaching English in Brazil, working in foreign language schools and in the public school district. She enjoys foreign languages as well, making INTL a perfect place for her endeavors!
Kilifi Tulikifanga
Maintenance Associate
Kilifi came to the United States in 1994 from Tonga, a very small island in the Pacific Ocean. He is a licensed general contractor and a certified electrician, and has worked in construction for many years. He is excited to be joining INTL's facilities team this fall.
Clay Holden
Technology Support
Clay has been doing Mac and other customer support for the past 20+ years, and is excited to be joining the INTL staff. He can think of no more important job than turning young people on to a lifetime of learning, and believes teachers should be able to concentrate on educating and inspiring their students, rather than resolving computer issues in the classroom. His previous customers have included Apple, Microsoft, Kaiser Hospital and St. Andrews School.
Liz Evans
3rd-5th Grade Math in English
Liz grew up in the United Kingdom. She graduated from the University of Plymouth with a Bachelor's in Education. She is currently working toward a Master's in Education, specializing in equality, diversity and inclusion. She has taught in schools across the UK and in an international school in Finland. Most recently, she was teaching in an inner city London school and working with ESL learners. She has a child-centered, personalized approach to teaching and is passionate about providing an exciting and enjoyable curriculum. In her spare time, she likes traveling, illustration, and cooking.
*In 2020, the International School of the Peninsula (ISTP) formally changed its name to Silicon Valley International School (INTL) to better reflect its bilingual programs, location, and international values.