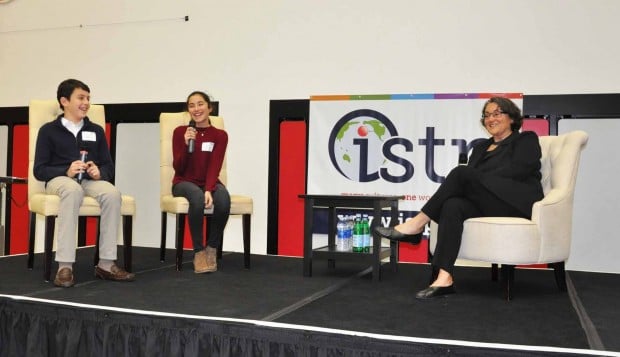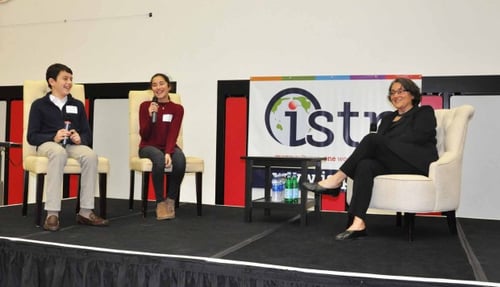 On Tuesday, February 23, INTL was proud to welcome alumni parent and former Board Chair Joanna Hoffman to Cohn Campus. A large crowd was eager to hear Ms. Hoffman's insights into her role as the marketing force behind Apple's first Macintosh computer, as well as her thoughts on Silicon Valley today.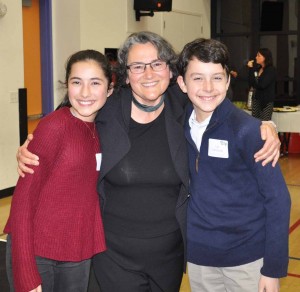 The program was emceed by two very poised 8th grade students, Chloé M. and Luc Y. Throughout the night, Joanna emphasized that the world Chloé, Luc, and other young people are growing up in is changing faster than ever, especially in terms of technology, education, and careers.
The best response to this uncertain future, she said, is open-mindedness and flexibility. Ms. Hoffman related how from a very young age, she single-mindedly decided that she would be a physicist, and resolutely stuck to this goal. In college, she eventually realized that she would never be the kind of physicist she had dreamed of, and was crushed.
However, she was able to learn from this experience, and by the time she came to Apple, she was open to taking on a job in marketing, even though she had never worked in the field. She was confident that she could eventually master the job and relished the chance to try something new.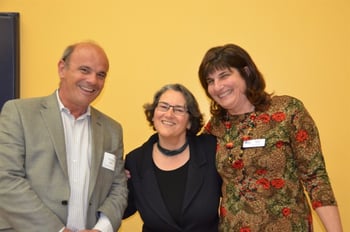 Ms. Hoffman advised young people to adjust their dreams and their skills as they go, instead of being single-minded early on, as she was. "Try different things, see what you are good at and what you love, what makes you happy and what gives you a thrill. In today's world, you will have many different careers, and it is ok to try, to experiment, and to go on to do something else. In Silicon Valley especially, it is okay to try and fail, and try again – there is absolutely no shame in failure."
Joanna also told the audience that she believes strongly that her sons' time at INTL helped to give them the adaptability and flexibility of mind they need in today's uncertain world. She attributes this to the way INTL international environment encourages multiple perspectives through cultural diversity.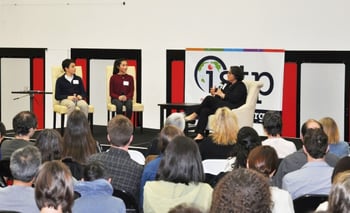 "The value of an INTL education is that it gave my sons a broader and bigger horizon in terms of global potential. For example, my son raised money for his startup in Asia, and he was very comfortable with the culture and understood Asian values because of his time at INTL. My younger son is currently studying in Paris, and he feels completely comfortable. It is more than just language – language is symptomatic of a cultural affinity, a deep understanding of cultural nuances."
When asked about her fondest memory of her time at INTL, Joanna recalled a classic "only at INTL" moment. "One day my son came up to me, I think he was in 2nd grade, and he said, "I have been in the French program, I now know French, so now I want to move into the Chinese program, because I want to know Chinese!' The fact of all this cross-cultural pollination, and how much the kids were interested in each other's cultures, that was endearing to me – it was a sign of success that the children were so enthusiastic about learning about another culture."
*In 2020, the International School of the Peninsula (ISTP) formally changed its nameto Silicon Valley International School (INTL) to better reflect its bilingual programs, location, and international values.