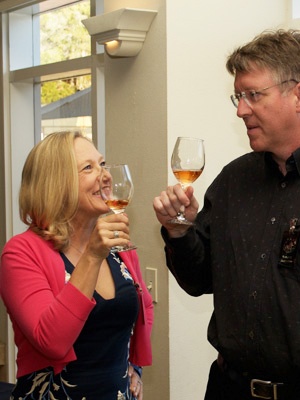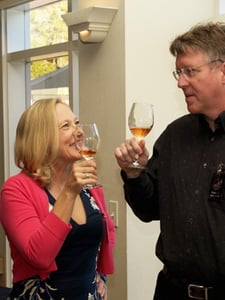 Each year, the INTL* community looks forward to the Soirée du Vin Wine Auction. What you may not know, however, is that some of the most prestigious winemakers in California anticipate our event just as eagerly. In its 11 successful years, the Soirée du Vin has developed a stellar reputation in the world of California winemaking, allowing us to attract an increasingly high caliber of pouring vintners each year.
This year we welcomed 8 top wineries from the region – Au Bon Climat, Deerfield Ranch, Mount Eden, Quixote Winery, Ridge Vineyards, Testarossa Winery, The Council, and Thomas Fogarty.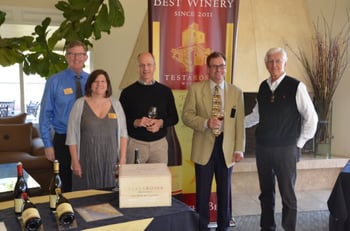 Rob Jensen of Testarossa Winery in Los Gatos was especially excited to be pouring for our guests. "This is the first time we have been to the event. We have talked to other winemakers, and they said that the quality of people who attend this event, who appreciate fine food and fine wine, is higher than any other event in the area, so we said, this is where we would like to be! We reached out, and we were very fortunate to be selected to be here tonight."
Ridge Vineyards, another superb winery, has attended Soirée du Vin since its inception, and their presence again this year was especially fitting given the Judgment of Paris theme. In fact, Ridge Vineyards produced one of the Cabernet Sauvignons tasted at the groundbreaking 1976 Judgment that propelled California wines to worldwide fame.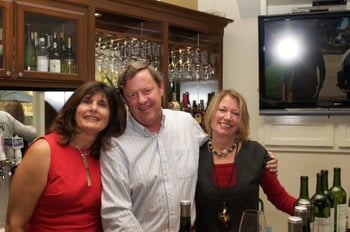 For Ridge's Mark Vernon, returning to INTL's wine auction each year is an obvious choice. "We always like this group because they really love wine. When it's a group that appreciates good wine, it gives us a chance to talk about it and share our stories and our ideas." Coming from such a prestigious winemaker, this is truly an incredible compliment to the INTL community!
After sampling the finest area wines during the pouring hour, our guests were inspired to bid high during the live auction, to take home their own bottles of exceptional wine from both California and France. Throughout the auction, many of our vintners took to the stage to promote their lots, often adding on special extras such as an overnight stay at a picturesque vineyard, or a home cooked, wine-paired meal served in a private cellar. Our pourers' passion always translates into incredible gourmet experiences that are available nowhere else.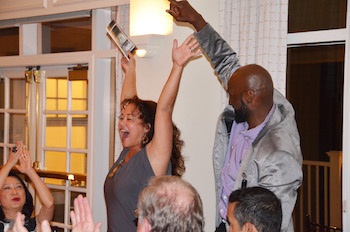 Guests responded just as passionately, and their spirit and generosity throughout the auction resulted in our most successful Soirée du Vin to date, raising over $100,000 for our Charlotte de Géry Endowment Fund. In addition, we raised over $20,000 for Fund the Future, which will go towards purchasing fine wine for next year's auction.
This year's Soirée du Vin was a great success, but it was also bittersweet because it marked the last time that Thierry and Belinda Nivaggioli will serve as our Co-Chairs. After over a decade at at INTL, and an incredible 9 years chairing Soirée du Vin, the Nivaggiolis are stepping down as their son graduates from 8th grade. However, we look forward to welcoming them back to Soirée du Vin for many years to come, and we offer our sincerest thanks for all their hard work in helping to create the extraordinary event we enjoy today. Thank you!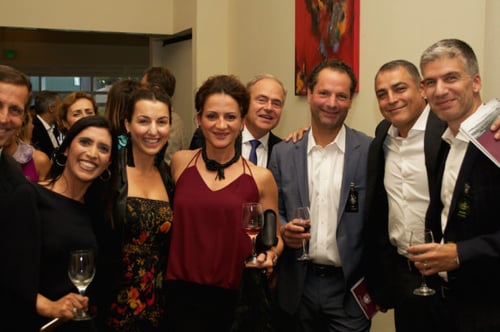 *In 2020, the International School of the Peninsula (ISTP) formally changed its name to Silicon Valley International School (INTL) to better reflect its bilingual programs, location, and international values.