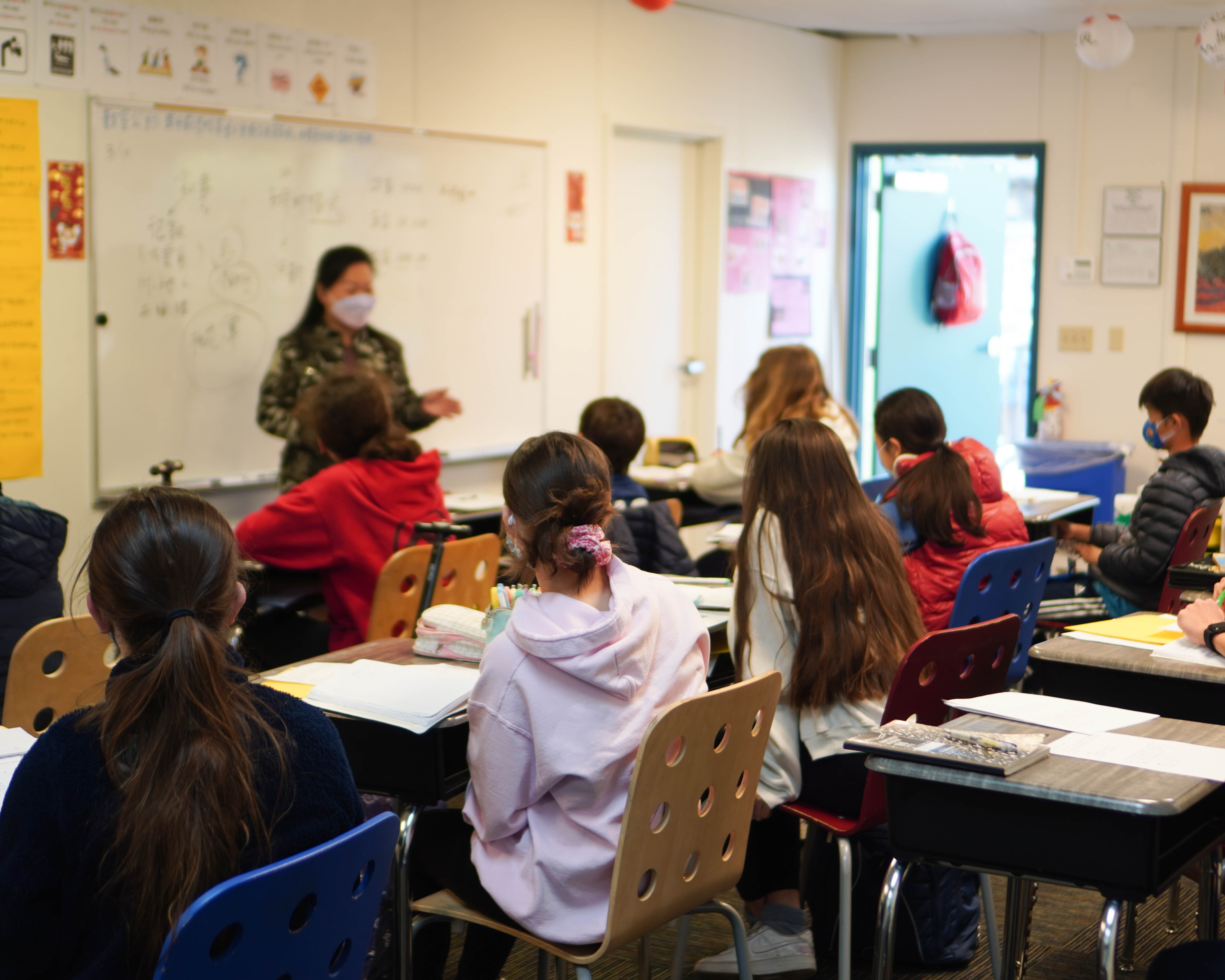 For Duncan T. (11th), a better and more peaceful world is one where knowledge of languages supports empathy and global interconnectivity. In the International Baccalaureate (IB) Theory of Knowledge course, Duncan's passion for languages manifested in his exploration of the question, "are there differences in how knowledge itself is conceived of or presented in different languages?"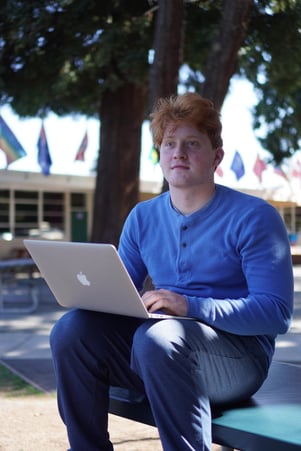 Duncan used his experience in the IB Chinese B Higher Level course to explore how fictive motion, that is, how a metaphorical object moves through time or space, is at play in both English and Mandarin. Whereas he communicates about time in English as moving backwards and forwards, he has noticed that in Chinese, he speaks and writes about falling through time.
Duncan is very clear that understanding differences in languages paves the way for a better and more peaceful world. He says, "self-expression and communication through language is the ultimate part of human identity. When we learn how other languages function, we can build empathy for language learners and other language speakers. Building an understanding of language builds an appreciation for other people. Bridging these gaps and making connections across cultures and continents with language is what makes the world a better place."
In her IB History of the Americas Higher Level investigation, Ana Y. (12th) developed and sought to answer the question, "to what extent was the Roe v. Wade decision of 1973 subsequently opposed by those seeking to deny access to abortion?"
She knew her historical investigation was a success when she came to understand the "why" of those she did not agree with. This open-mindedness has taught her that the responsibility of historians transcends the discipline of history. Ana says that understanding the role of emotion in perspectives on historical events has helped her to contextualize memoirs read as part of the IB English Language and Literature Higher Level course as well. For Ana, this critical empathy and the practice of seeking and evaluating a range of points of view has the potential to create a better and more peaceful world.
Finn N. (12th) has dedicated much of his attention for the last several months to the design of a ski carrier in the IB Design Technology Higher Level course. Finn initially found a conflict between the requirements of the marketplace, the processes of commercial production, and the idea of a better and more peaceful world. Finn reflects that he started the project wanting to create a viable design for a ski carrier that could be produced commercially and become profitable. Curious about how to balance the demands of the marketplace with the principle of sustainability, he says,"what is emerging now is the focus on not just how good your product is, but how sustainable it is. This is a response to the need for a better and more peaceful world."
It is humbling and inspiring to hear our high school students discuss how their values, perspectives, and academic investigations intersect towards this ideal of a better and more peaceful world. We can't wait to see how they each make their mark in the years to come.