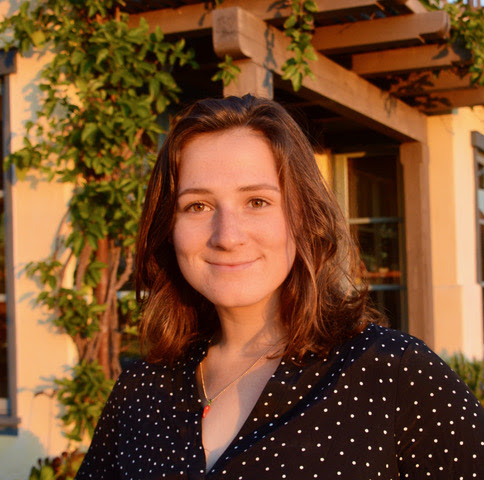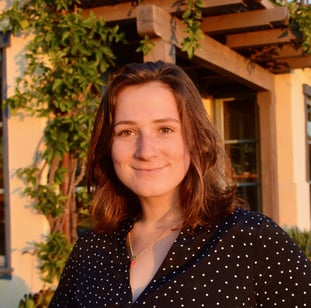 Alix Barry, INTL Alumna
"I have forever been grateful for my fluency in French, and I will never take that for granted. Studying in an environment where my international identity was valued and amplified made me confident in my ability to speak fluently and feel my French be a consistent part of my life."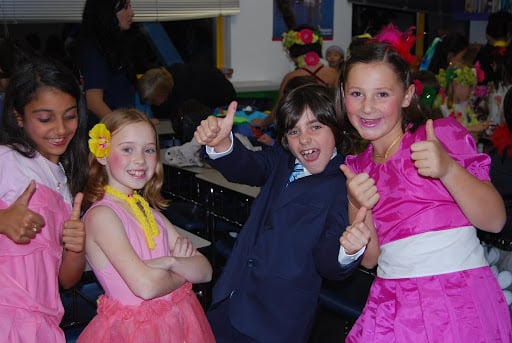 Noor S., Stephanie B., Paul S., and Alix
Alix Barry was a student at INTL from 2005 to 2014, when she graduated from the 8th grade. Alix recalls, "I will always remember my third-grade class teacher, Mrs. Brooks, who made learning fun and exciting. I had not yet taken a keen interest in reading and exploring my vocabulary intentionally, and her classroom setting allowed me to thrive."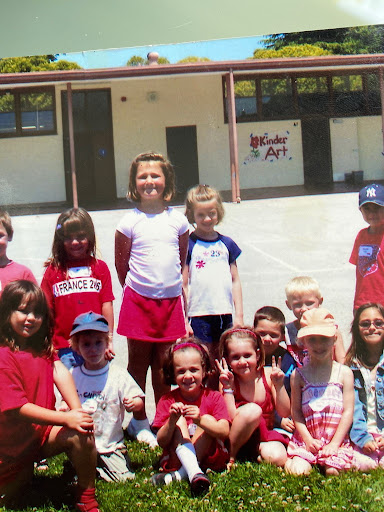 Alix (in the white t-shirt) at Kermesse when she was in Kindergarten,
standing next to Pauline B. to her left.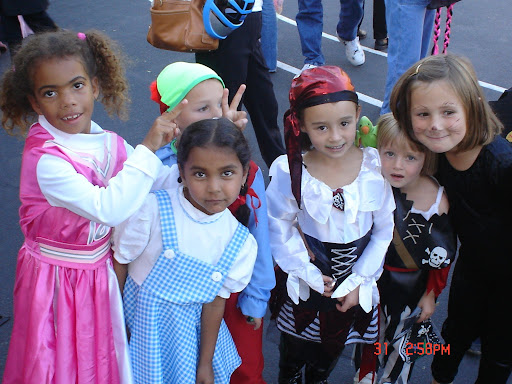 Maya, Jasleen, Isabelle, Barbara, and Alix
Alix is currently a senior at Princeton University, where she studies Political and Law Anthropology, French, and Gender and Sexuality Studies. This past summer, Alix worked for the United Nations Entity for Gender Equality and the Empowerment of Women, also known as UN Women, in their Civil Society division. She helped plan and execute the UN Women's Generation Equality Forum in Paris at the end of June, and then helped to showcase and reflect on the important commitments that were made at the Forum.
"My time with UN Women was fascinating and engaging, especially when conducting research for the executive offices or communicating with young activists from around the world. I was able to understand how UN agencies work and coexist as drivers of change and the challenges they face to create sustainable plans for gender equality and women's rights."
At Princeton, Alix plans and leads the Faith and Gender Justice fellowship, a program that began a few years ago and is supported by the UN women's sector for Gender Justice. Speakers, who range from politicians to social workers, and who all have a faith focus on their activism, visit and present to the fellows.
She highlights, "Within my interest for women's empowerment and inclusion, I have understood that in many countries, faith leaders are gatekeepers for change. Therefore, in communities internationally, it is crucial to understand and respect the established faith communities in order to help educate certain women about their reproductive and spiritual lives. This coming fall, I will oversee 30 undergraduate student fellows throughout the year. I have been able to invite Executive Directors from the UN Women's office, as well as Princeton alumni and New York political forces. We have forged a community of young people who are committed to furthering gender equality and the empowerment of young women and girls."
While both studying and connecting with peers engaged in empowering women leaders, Alix is also a member of Princeton's Division 1 Varsity Women's Rowing Team. When asked what insights she would impart on INTL students who aspire to become student-athletes, Alix says, "I understood very quickly that you can't let your sport define you. One day, the sport you cherished so much may no longer be in your life, and you need to know who you are independent of your sport. I have learned through countless injuries in rowing that sports are an incredible outlet for energy and confidence, yet young people must allow themselves to know more about their identities outside of their extracurricular activities. I recognize sports allow for growth and character building which is truly incredible, but if I had any student-athlete advice, it would be to always recognize who you are as an athlete and who you are without it. Allow yourself to take breaks when you need it, and remember that mental health is just as important as physical health!"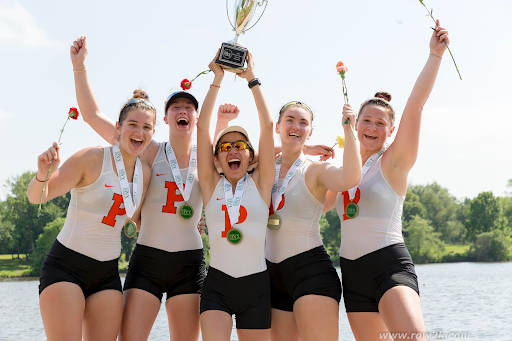 Alix (far right) with her teammates after winning the Ivy League Championship during her freshman year.
Alix encapsulates an exemplary description of the International Baccalaureate balanced learner profile of understanding the importance of balancing different aspects of our lives—intellectual, physical, and emotional—to achieve well-being for ourselves and others. She adds, "School and sports have always been a complicated journey, but my time management is something I'm very proud of. I learned many of those skills at INTL, actually. In college, it is much easier to have a balanced life if you are pursuing things you love to do, but it is much harder when you are committed to things you are not passionate about. Universities have high expectations and they keep you accountable for your work. If you identify your key interests and pursue them, you will find that college is like a playground to explore."
What's next for Alix? She will finish her senior year in person at Princeton and hopes to enjoy time with friends and classmates as much as she can before graduating.
"I am excited about making a difference for girls and women-identifying people in the world, and I'm hoping to connect with more young people in order to create smart and sustainable ways of empowering young women leaders."
Connect with our alumni on INTL's very own networking platform intlconnect.org, and join the Silicon Valley International Connect LinkedIn Group.