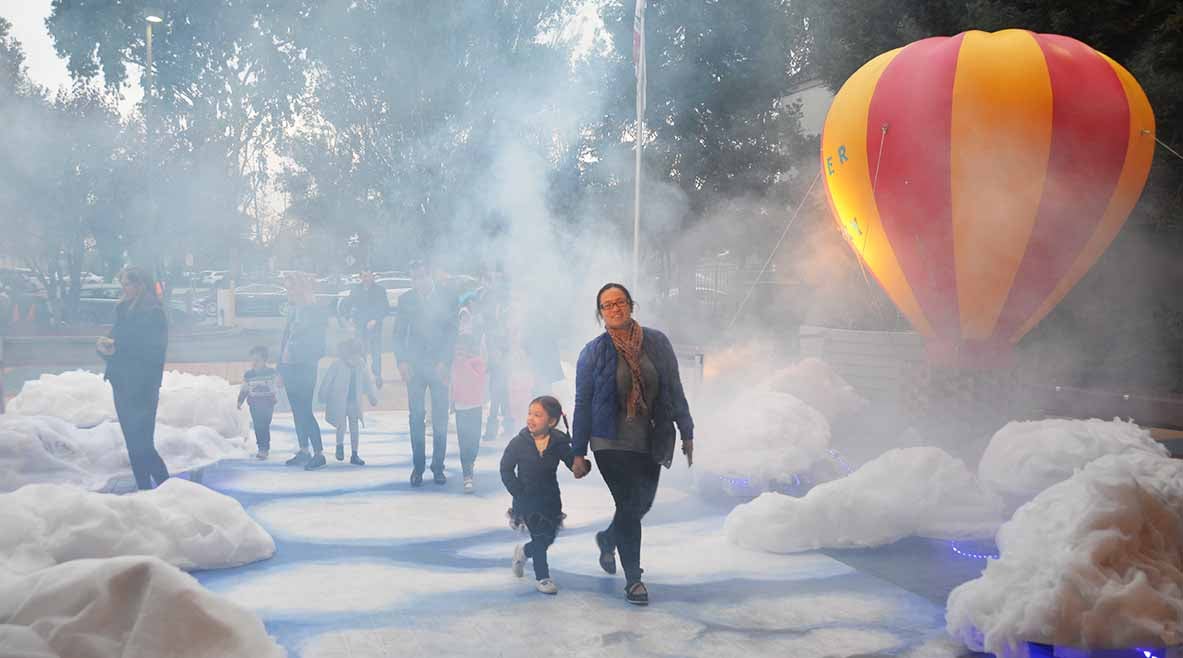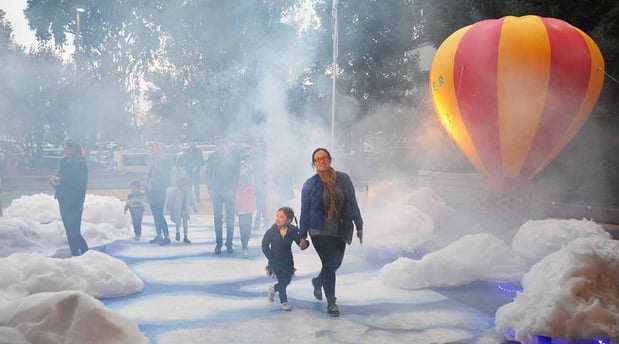 On Saturday, December 2, as you approached Cohn Campus, you felt as if you were walking through the clouds. With a hot air balloon floating to your left, and the crescent moon rising to your right, it was hard not to think, "only at INTL*!"
Arts Night is probably the one event each year that most embodies the spirit of INTL. It celebrates art and creativity, each student's hard work and initiative, and our unique international community, this year aptly reflected in the night's theme – "Under One Sky."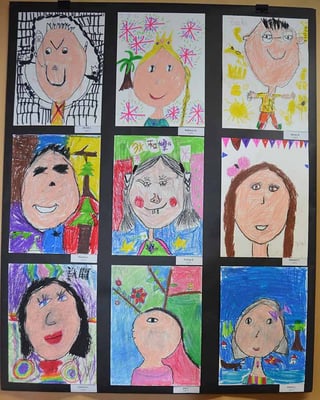 This year's theme, however, was more than just a reference to the coming together of many diverse families in one unique school. It was also carefully chosen to reflect the mission of the IB* program and to best showcase the projects our students have been working on as we implement the PYP (Primary Years Programme) and MYP (Middle Years Programme) across our curriculum.
Chinese program art teacher Haiying Yang explains, "for this year's Arts Night, we worked with each classroom teacher, and we discussed – what is the best project we can do that connects with the IB themes students are studying in class? For example, in 1st grade they were inquiring into "Who We Are," learning about their life, the people they know, and the people around them, in various ways. So, we decided to have them paint a self-portrait, to express how different people have different characteristics and play different roles, and that we are all unique."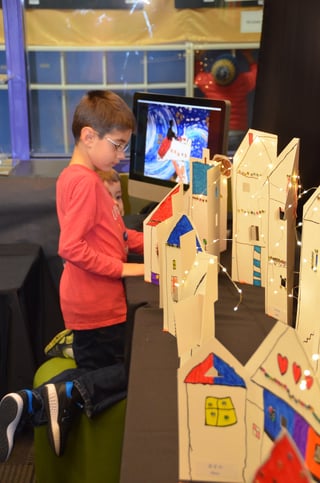 French program art teacher Anne-Sophie Gaudet adds, "We chose the "Under One Sky" theme because it is a multivalent source of inspiration. It lends itself to many different projects, and for each class we were able to integrate their IB theme." For example, in 3rd grade, connected with their unit "Where We are in Space and Time," Anne-Sophie had her students learn about the path of the sun in the sky throughout the day. Students then observed and drew how an object's shadows change depending on the light source, reinforcing the concept of change over time in the natural world.
In 5th grade, in relation to their unit on "Sharing the Planet," students created collages celebrating California's National Parks, learning about how human actions can have a positive impact on the natural world.
In one 1st grade French class, as part of their unit on "How We Organize Ourselves," students created an artistic map of Cohn Campus, inspired by the work of Finnish illustrator Vesa Sammalisto.
Each class' project was just as thoughtful as these few examples, all serving an important pedagogical function by reinforcing the IB concepts students were already engaging with in the classroom. In this sense, Arts Night 2017 was perfectly aligned with our innovative, interdisciplinary curriculum.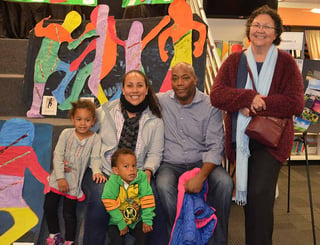 Above all, however, the night was an occasion to celebrate our students and our community. In addition to parents and children, we are always proud to welcome many INTL grandparents to campus, and love to see the pride in their eyes as they witness their grandchildren's work firsthand. Arts Night is also becoming a very popular gathering for our alumni, who come to reconnect with each other and their beloved teachers, and to return for another "only at INTL" experience.
A sincere thank you to all the volunteers who pitched in countless hours to make Arts Night 2017 come alive. We would like to especially thank art teachers Haiying Yang and Anne-Sophie Gaudet, all of our Early Years Center Teachers, Art Chair Lin Howery and Food Chair Lisa Surwillo. Thank you so much!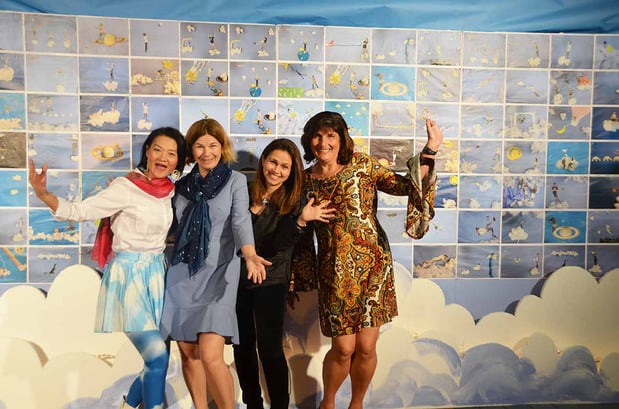 *In 2020, the International School of the Peninsula (ISTP) formally changed its name to Silicon Valley International School (INTL) to better reflect its bilingual programs, location, and international values
*Only schools authorized by the IB Organization can offer any of its four academic programmes: the Primary Years Programme (PYP), the Middle Years Programme (MYP), the Diploma Programme or the Career-related Programme (CP). Candidate status gives no guarantee that authorization will be granted. For further information about the IB and its programmes, visit http://www.ibo.org