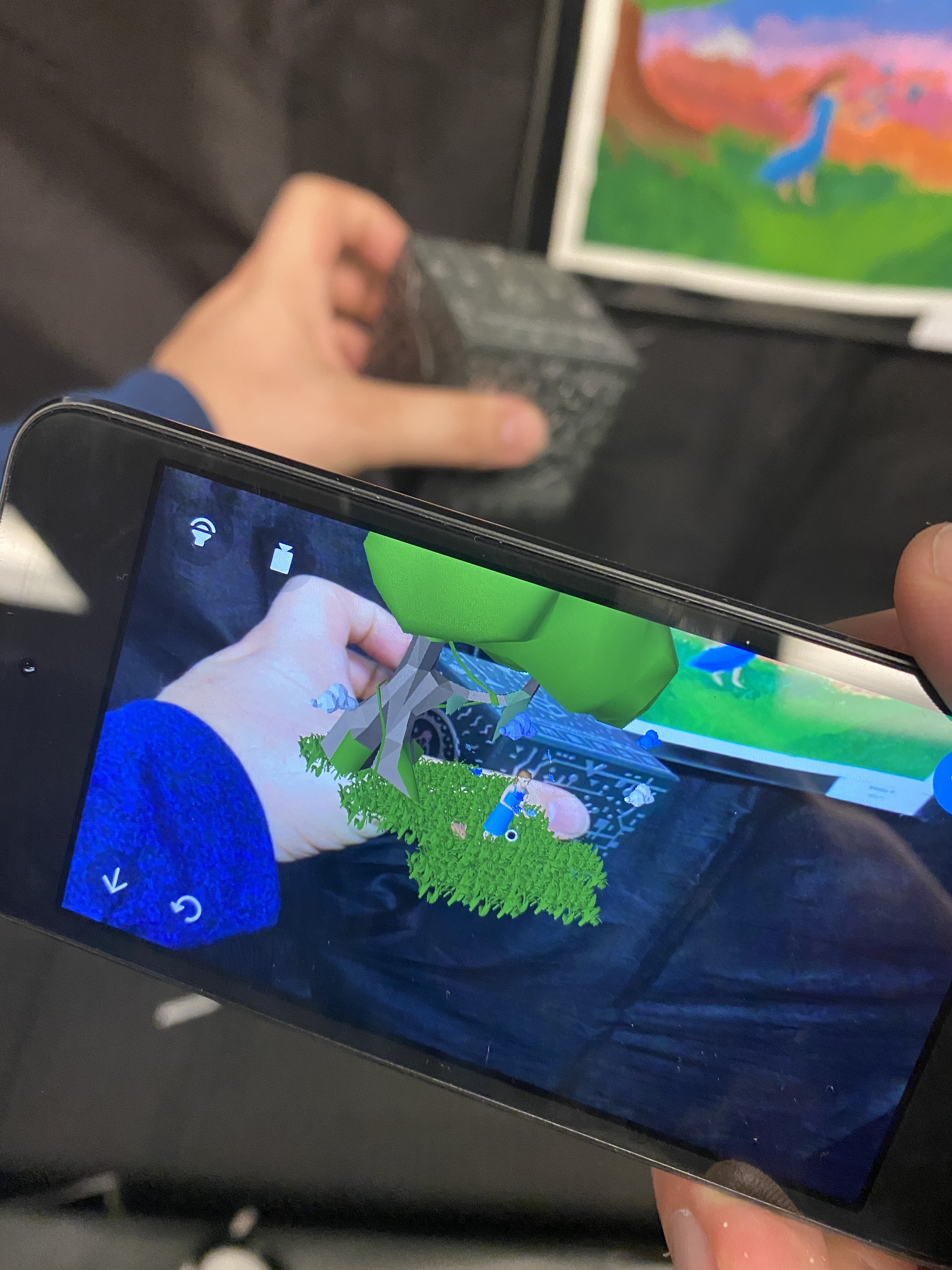 At this year's annual Arts Night, the art jumped off the gallery walls and into motion, animation, and virtual reality.
This year's theme – ACTION! – inspired our teachers and students to create multimedia works of art, many of which were immersive and interactive, combining art and technology.
For example, Mélanie Laporte's Kindergarten class created their own stop-motion animations, with characters voiced by the students, taking viewers on a tour of every continent (see their tour of Greenland at the bottom of the blog).
In 7th grade, students put their art into motion using Lego robotics motors. They programmed the motors to spin carousels, rock boats on the ocean, move animals through the forest – and much more.
Many of the works invited viewers to interact with the art. In one classroom, visitors were instructed to "experience the art from two perspectives" – first from afar, and then close up with a magnifying glass. Up close, the viewer could see that students had digitally miniaturized images and hidden them within the larger work. Head of School Philippe Dietz says, "I found this work to be absolutely fantastic. It really showed the integration of art and technology, and the idea of entering into a piece of art."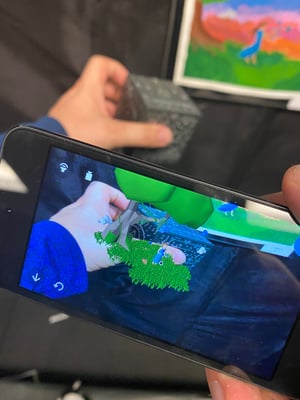 For the first time ever, Arts Night also featured works in augmented reality! Middle School design teacher Elisabeth Lepert partnered with art teacher Anne-Sophie Gaudet to guide students to translate their ideas into AR. After creating a one-dimensional painting of an object in motion, students used the online 3D creation platform CoSpaces to render the painting in 3D digital animation. Arts Night visitors could then see the painting in motion through an iPhone screen on the augmented reality trigger MERGE Cube.
In addition to giving our students the chance to express their creativity and learn new tech skills, each project on display was also thoughtfully incorporated into the PYP and MYP units. With the interdisciplinary nature of IB learning, art projects don't just stand alone, but form another part of a class' exploration of a central idea.
Assistant Head of School Kate Lussen explains, "The art was of such high quality and the depth of connections to the PYP and MYP units was really striking. It was very clear that teachers worked together to make concepts and connections come alive for the students, and this was beautifully demonstrated through the artwork."
While giving students the chance to show what they have been working on and learning, Arts Night is also an incredibly special community event where students, teachers, parents, and alumni can connect and have fun.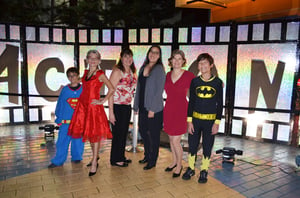 It is a cherished tradition for all, and as Chinese Program art teacher Haiying Yang describes it, "This is a night of magic. Only four hours each year, but four hours of magic – truly from the heart."
French Program art teacher Anne-Sophie Gaudet adds, "Arts Night is when the beautiful artwork created by students meets the kindest audience: parents and family. It is about expressing and sharing. It is a rewarding experience for everyone."
Of course, this special experience is only possible with an incredible amount of hard work and dedication from our teachers, parent volunteers, and this year's outstanding Arts Night Co-Chairs, Jessica Yansouni and May Ghalimi, as well as our Arts Night Food Co-Chairs, Laëtitia Kuttan and Saskia Chan. Thank you so much!
*In 2020, the International School of the Peninsula (ISTP) formally changed its name to Silicon Valley International School (INTL) to better reflect its bilingual programs, location, and international values.