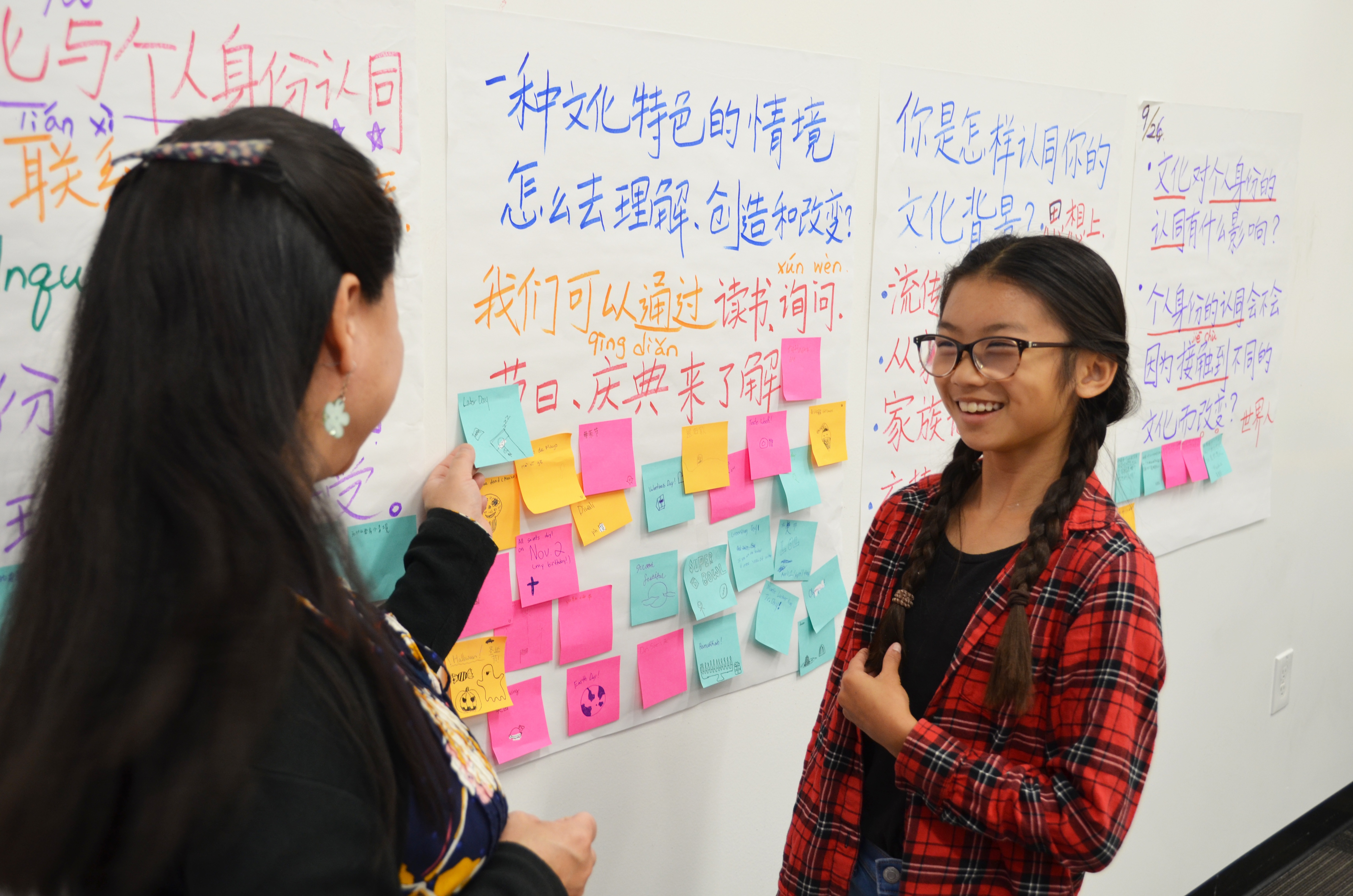 As students progress through their bilingual journey at INTL*, their young, flexible minds acquire a second language naturally and effortlessly in our immersion environment. By the middle school years, when students are fluent in both English and French/Chinese, they also begin to study a third language – either French, Chinese, or Spanish.
Some parents may wonder if their child can successfully handle learning all these languages. Will they get confused or overloaded? According to research, the answer is emphatically no. Instead, knowledge of multiple languages actually strengthens and reinforces a person's skill in each individual language, and the transfer of skills and knowledge gives bilinguals a head start in learning a third or fourth language.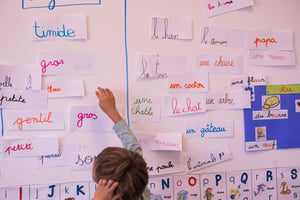 In a 2011 study conducted by the University of Haifa, two groups of English learners were compared – students who were fluent in Hebrew only, and students who were fluent in both Hebrew and Russian. The results showed that students who were already bilingual had a distinct advantage in their ability to acquire a third language (scoring an average of 13% higher on English tests). Researchers concluded that "Languages reinforce one another, and provide tools to strengthen phonologic, morphologic and syntactic skills…Applying language skills from one language to another is a critical cognitive function that makes it easier for an individual to go through the learning process successfully."
Academic Dean Olivier Monteil explains, "When you are bilingual, you can transfer analogous skills or knowledge you have from these languages to a third language. For example, if you are fluent in French, you can easily transfer your knowledge of verb conjugations to Spanish."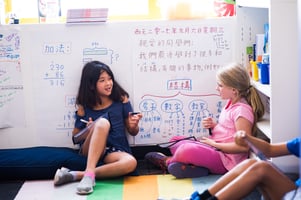 INTL alumni report very positive experiences in acquiring a third or fourth language. Cara Green, 8th grade class of 2011 and current student at UC Berkeley, says that for her, "growing up bilingual in Chinese and English meant that when I studied French in middle school and then Spanish in my IB program in high school, I was already used to thinking in different ways through different languages, so it always felt natural and never overwhelming to learn more languages."
Alumnus Stéphane Nivaggioli (INTL class of 2017 and current sophomore at Menlo School) grew up speaking English and French at school and at home, and began studying Chinese in middle school. He says, "Chinese is not actually related in any way to French or English, in terms of grammar, pronunciation etc. However, being bilingual, I was ready and eager to learn another language." As a sophomore, Stéphane is currently taking AP French, and will take AP Mandarin next year.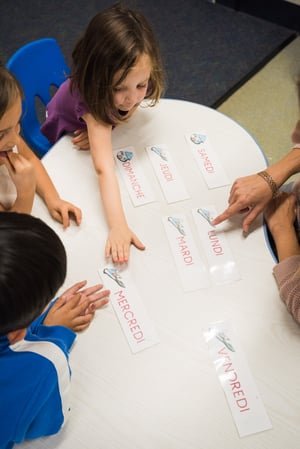 As an international school, home to diverse families from countries around the world, many of our students are already trilingual entering middle school – for example, speaking Spanish as their mother tongue and speaking English and Chinese at school. These trilingual students perform just as well as their bilingual peers in learning a fourth language, demonstrating the mind's incredible ability to adapt to a rich, multilingual environment. In fact, the University of Haifa study also showed that "the more languages a person learns, the higher his or her intelligence will be."
In addition to these cognitive benefits, familiarity with three or four languages also strengthens a student's cultural fluency, or ability to adapt to and thrive in a culture different from his/her own. Language truly is the gift that keeps giving – strengthening our students' minds and widening their cultural perspectives the more they are exposed to it.
*In 2020, the International School of the Peninsula (ISTP) formally changed its name to Silicon Valley International School (INTL) to better reflect its bilingual programs, location, and international values