As a highly competent and passionate educator, Upper School Chinese teacher and Chinese Curriculum Lead Henry Lem is uniquely positioned to impart the intricacies of language acquisition to INTL students. With a background in Cantonese, which he spoke as a child, and a revitalized passion for language in college that led him to earn a degree in Mandarin and later obtain a PhD in Chinese language and literature, Henry brings a wealth of linguistic knowledge to the classroom.

"When it comes to Chinese language and culture, I'm very passionate about it," said Henry. "It's really important for us to help equip students with the skills and the knowledge they need to solve real-world problems. I really think that starts with being bilingual."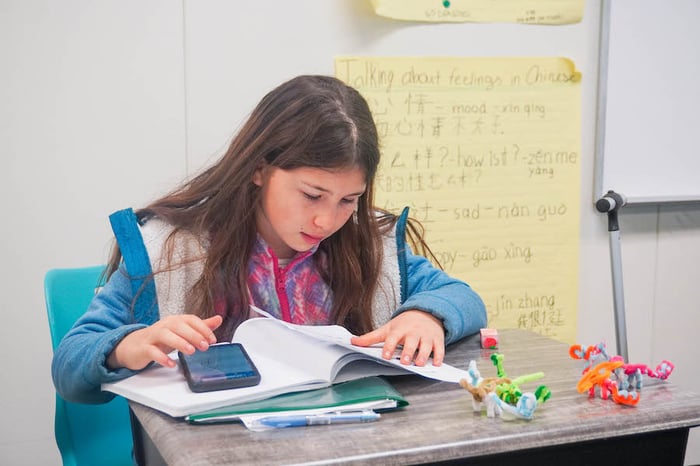 That passion for language eventually brought Henry to INTL where he teaches not only Chinese immersion program students, but also Upper School Language Acquisition (USLA) students who have begun their bilingual journey later in their educational lives. In the USLA, new students learn to become proficient in a second language as the school prioritizes teaching both English and their target language for four hours per week to make sure that they have plenty of time to learn. The connections between language, culture, and academic subjects are emphasized, providing students with a holistic and multidisciplinary educational experience.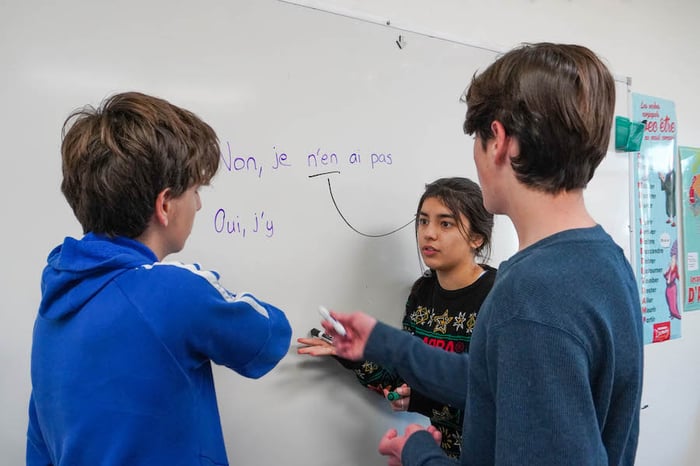 "It's the overall approach," Henry explains. "We are crossing different languages, crossing different cultures, and disciplines. For example, in the United States education system, typically, we organize knowledge based on traditional categories such as the arts, literature, science, mathematics, etc. and a lot of this approach is dependent on categories of knowledge embedded in the language. Whereas when a student is learning Chinese and learning a subject like physics, they get a glimpse of how that knowledge of the material is organized, conceptualized, and made more complex in another language and culture. This complexity in the theories and practices of knowledge thus gives students a unique perspective on how the world works."

For students at INTL, language acquisition is an opportunity to see through the lens of another culture, outside of their own native language, and into something completely different. In experiencing those differences, they also find similarities.

Henry continues, "it's really more of shifting the mindset with the language as the foundation rather than just learning the language by itself."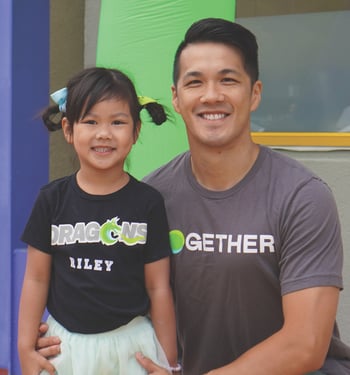 Not only is Henry one of the school's phenomenal teachers, he also is an INTL parent. His daughter is a kindergartner in the Chinese Program.

"From a perspective as a parent and as a teacher I think [INTL] is a well balanced school," Henry proudly states. "There is a good synergistic approach to academics as a whole. There is academic rigor [in our science and math programs], but also the depth and the richness of the arts, language, literature, and culture all combined into one. You also get all of the qualities that students will gain through the IB Learner Profile, Approaches to Learning, various impactful service projects, and opportunities to study and experience different cultures through our international trip and sister school programs. That's why I am proud to not only work here, but this is also why I have enrolled my child here."