Jardinage à Cowper
May 3, 2012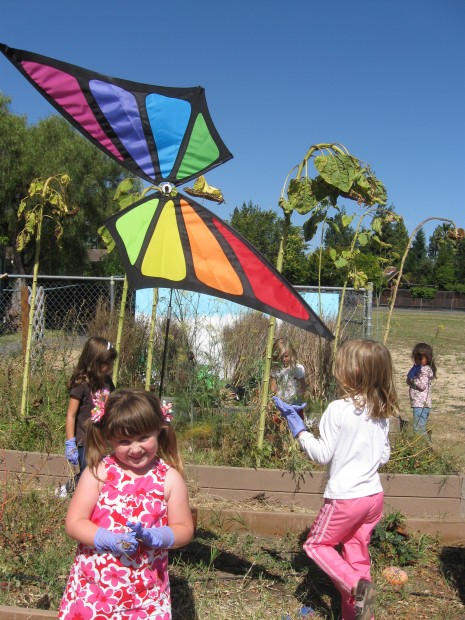 In Valérie and Stéphanie's French immersion kindergarten class, students have been taking part of a hands-on learning outdoor project: the process of tending and growing a garden. First, they started by removing the last year's weeds, in order to prepare the garden beds for planting. Some weeds were very strong and difficult to pull out, but the students collaborated and were able to clear the garden.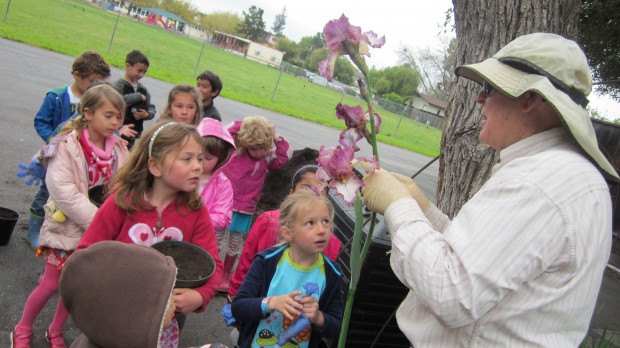 Over the years, Cowper has created a partnership with Arlen, the gardener of the Pastoral Garden. Each Tuesday, students bring organic scraps from home to Arlen's compost boxes and in exchange, he lets us take new soil/compost for our Cowper garden.
One student said, "it's fun to save food from home, and know that the vegetables we don't eat at home becomes dirt for the garden later."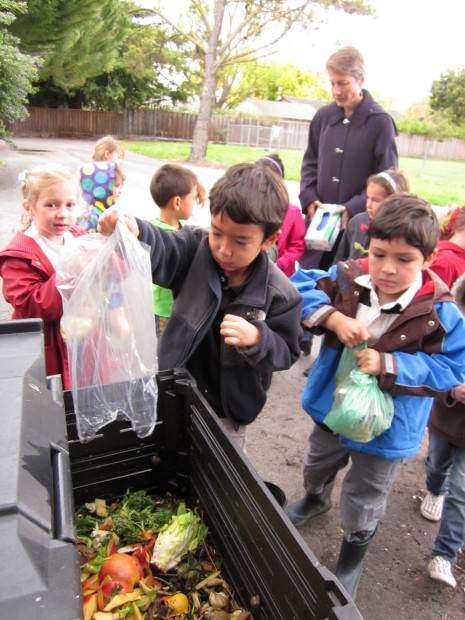 Not only do the children learn about the importance of composting, but they have also built a meaningful relationship with our neighbor. The students have the opportunity to ask him their questions and learn a lot about the different kinds of flowers. Arlen shares his garden with the students, and shares his knowledge and passion for the Pastoral Garden's flowers and fruit trees.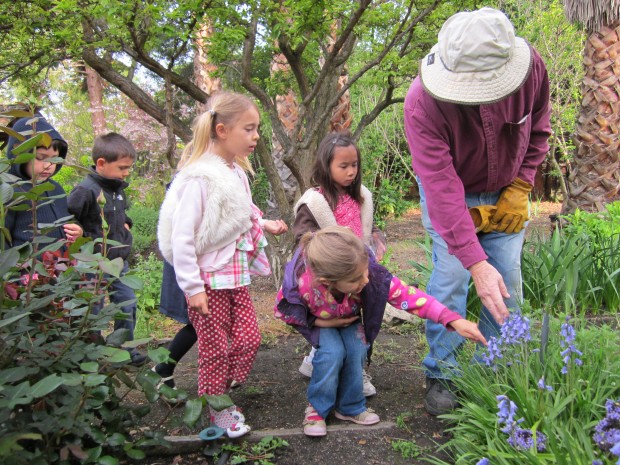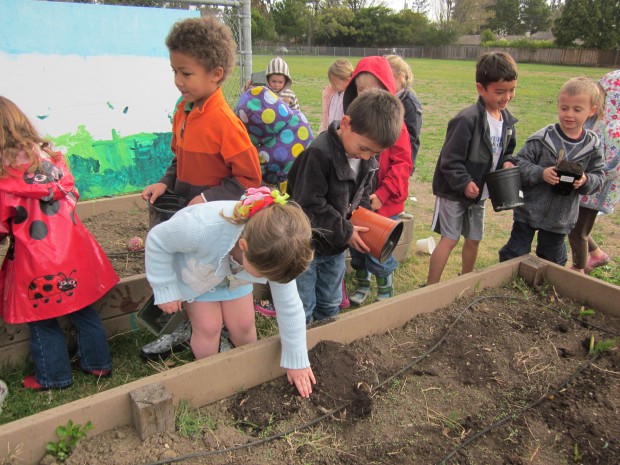 After visiting Arlen, the children spread the new soil/compost on the garden beds of Cowper garden in order to enrich the soil.
Another student happily explained, "I like touching the earth and putting the seeds in it and later tomatoes will grow there."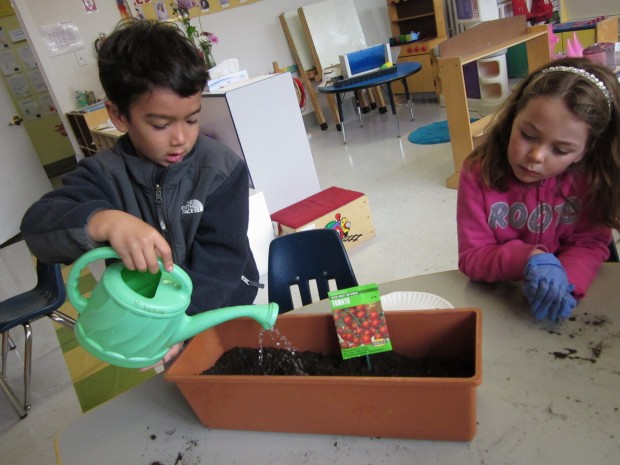 Back in the classroom the children start seedlings. They use different seeds, such as green beans, sweet peas, corn, radishes, etc.
When asked what she loved about the garden, a student replied, "I love giving my plants water, because it's thirsty, just like us!"
Finally, when the seedlings have grown enough, students take them to the garden beds to transplant them.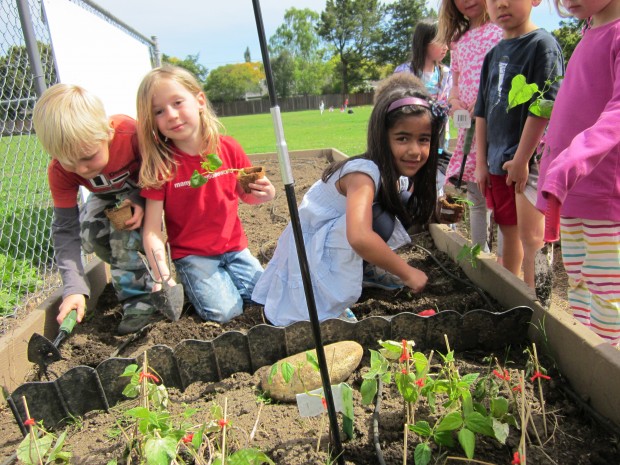 Now that all this is done, all there is left to do is wait for the sun to heat the seeds, the water to feed the seeds, and watch them grow. Come visit our garden in the back of Cowper Campus. Soon, we hope to show you pictures of our blooming garden!
*In 2020, the International School of the Peninsula (ISTP) formally changed its name to Silicon Valley International School (INTL) to better reflect its bilingual programs, location, and international values.