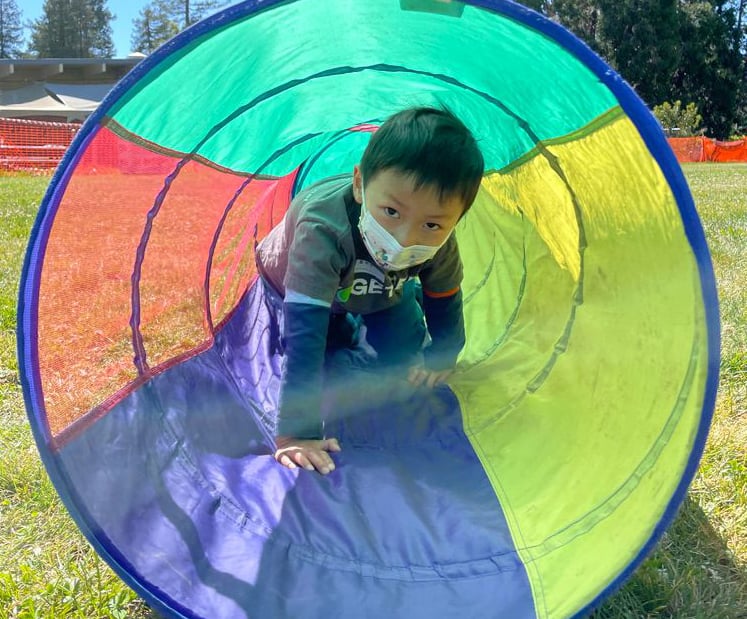 P.E. has become even more exciting at Silicon Valley International School (INTL) with the introduction of our new parcours gymnastics equipment!
Out on the lawn, students crawl under obstacles, leap over hurdles, flip down ramps and jump from block to block. It is incredibly fun for the students, but also educational, helping them strengthen their still developing gross motor skills and gain confidence in their own athleticism.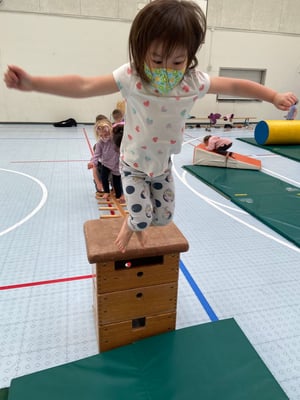 Parcours (meaning "course" in French) is a training method that challenges you to move through a set of obstacles in the most efficient way possible.
It involves gymnastics, climbing, and tumbling, which all help young students develop coordination and flexibility. The parcours course also provides them with an environment where they can safely take risks, learn to fail, and try again – developing resilience in the process.
Early Years Principal David Huang says, "It is exciting to see that students are taking risks and the teachers are teaching them how to calculate the risk and are encouraging them to have the courage to take on more challenging courses."
No doubt our youngest students will continue to work hard and conquer more and more challenging obstacles as the year goes on.
We were able to purchase the new parcours equipment thanks to your generous donations to the Fund-a-Need at last year's Annual Gala and Auction, which focused on extending student learning beyond the classroom. Thank you for helping to enhance our students' educational experience!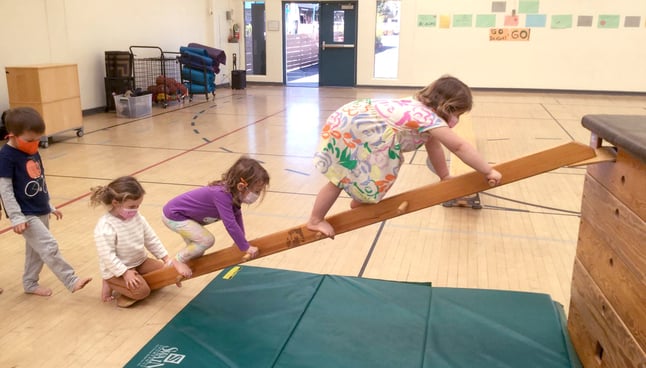 *In 2020, the International School of the Peninsula (ISTP) formally changed its name to Silicon Valley International School (INTL) to better reflect its bilingual programs, location, and international values.