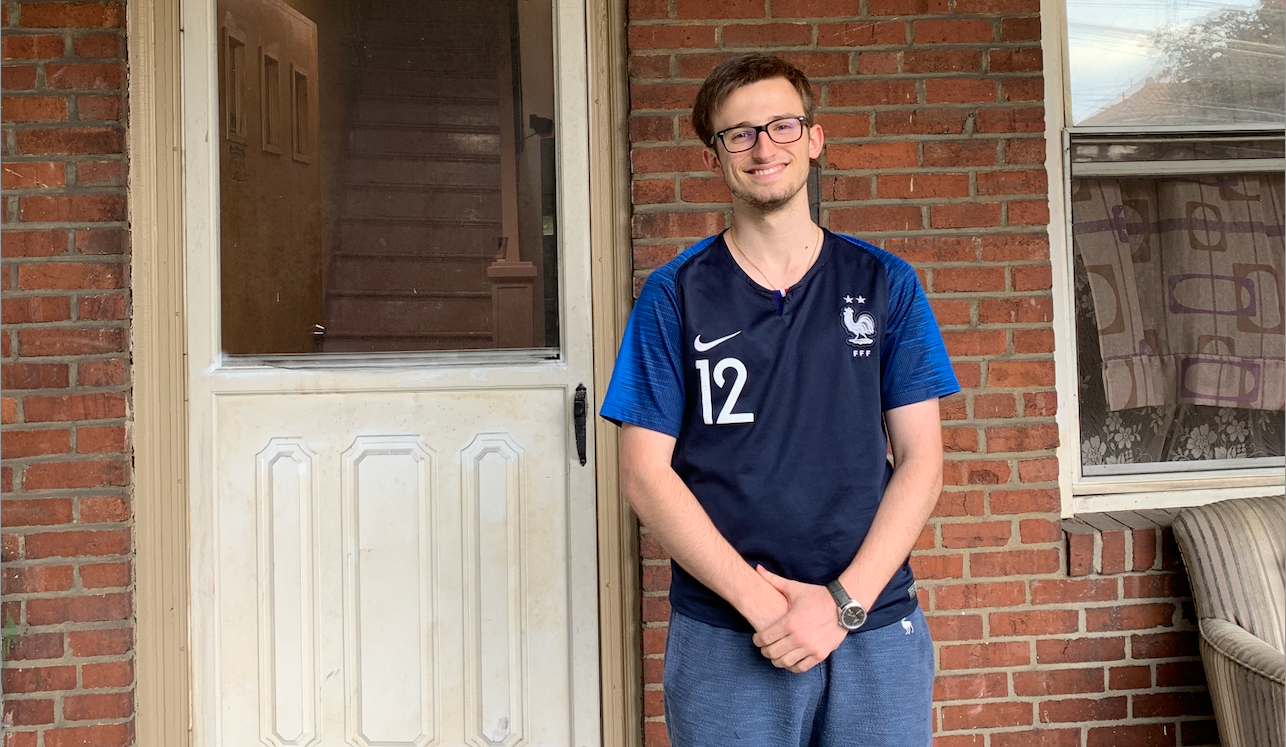 "Being bilingual isn't just about speaking two languages, but also understanding two cultures. Multiculturalism in our society is crucial and especially as an engineer, in order to solve problems, we need to analyze these problems from different points of view. [INTL*] was the first to teach me what it means to understand and accept various viewpoints, and this is a skill that is lacking in a lot of people I know that did not receive an [INTL] education."
Arthur Micha, an Alumnus of Silicon Valley International School's French immersion program, is undoubtedly a testament to the benefits of a bilingual and multicultural education. As a native of Lyon, France, Arthur traveled to the United States in the middle of elementary school and faced the challenge of learning a new language. However, INTL's intricate curriculum helped him quickly adjust to the English language, culture, and environment.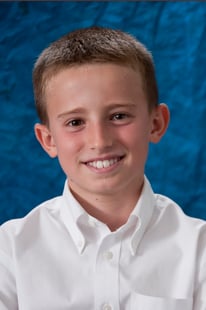 Since graduating from INTL, Arthur has gained a wealth of knowledge through internships and professional experiences. In many of these experiences, Arthur applied the international knowledge he gained at INTL to real-world scenarios.
Arthur started his educational journey at INTL as a 4th grader in 2008. He spent five years in the school's French immersion program and honed his bilingual abilities by learning a second language (English) before graduating from INTL's middle school in 2013. Thanks to the school's excellent immersion philosophy that teaches students an entire curriculum through two languages, Arthur's English skills significantly improved in a short period of time.
"I integrated into the regular English classroom after seven months of English as a Second Language (ESL) thanks to Monica, my ESL teacher. During the first month, I could only speak French, so I only talked with French speakers. After only a few weeks, I could hold basic conversations in English. When I joined a club soccer team (Alpine Strikers) with Conor Fay, it boosted my English learning. I can confidently say that ESL at [INTL] was essential to my adjustment to life in the US. All the teachers and staff are very compassionate and understanding to support new students coming from abroad."
In addition to improving his English language skills, many of the teachers at INTL also inspired him to explore new academic interests and become proficient in multiple subjects. Arthur's interests in math, science, and technology developed at INTL and continued to follow him throughout the rest of his high school education and into his college life as well.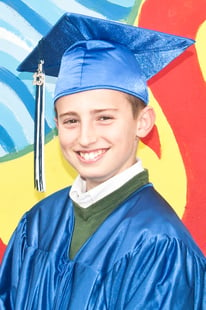 "Mme Rappoport, Mme Lepert, et Mme Merkling sparked my interests in math and science from a very early age. In middle school, I was able to learn math through both the French and American programs. I was also in Mme Lepert's technology class in middle school. It's no surprise that I am in a scientific and technical field like software engineering after my early interests in math, science, and tech."
After graduating from INTL, Arthur went on to attend Sacred Heart Preparatory (SHP) in Atherton, Calif., where he spent four years.
Following his graduation from Sacred Heart, Arthur traveled to Pittsburgh to begin a new academic adventure at Carnegie Mellon University (CMU) in the fall of 2017. The passion for mathematics, science, and technology that he had developed at INTL inspired him to pursue a STEM-related major. Four years of hard work later, Arthur earned his bachelor's degree from CMU in Electrical and Computer Engineering.
"I spent four years in Pittsburgh for my Bachelor's of Electrical and Computer Engineering (ECE) at CMU's main campus. I spent the first year in a dorm with my best friend from high school. It made for a smooth transition to college life and being away from home, and I really appreciated having received the [INTL] Alumni Package. Pittsburgh's weather is very similar to Lyon's weather back in France! During my time in Pittsburgh, I loved playing for the Club Soccer team (two practices a week and games every weekend)."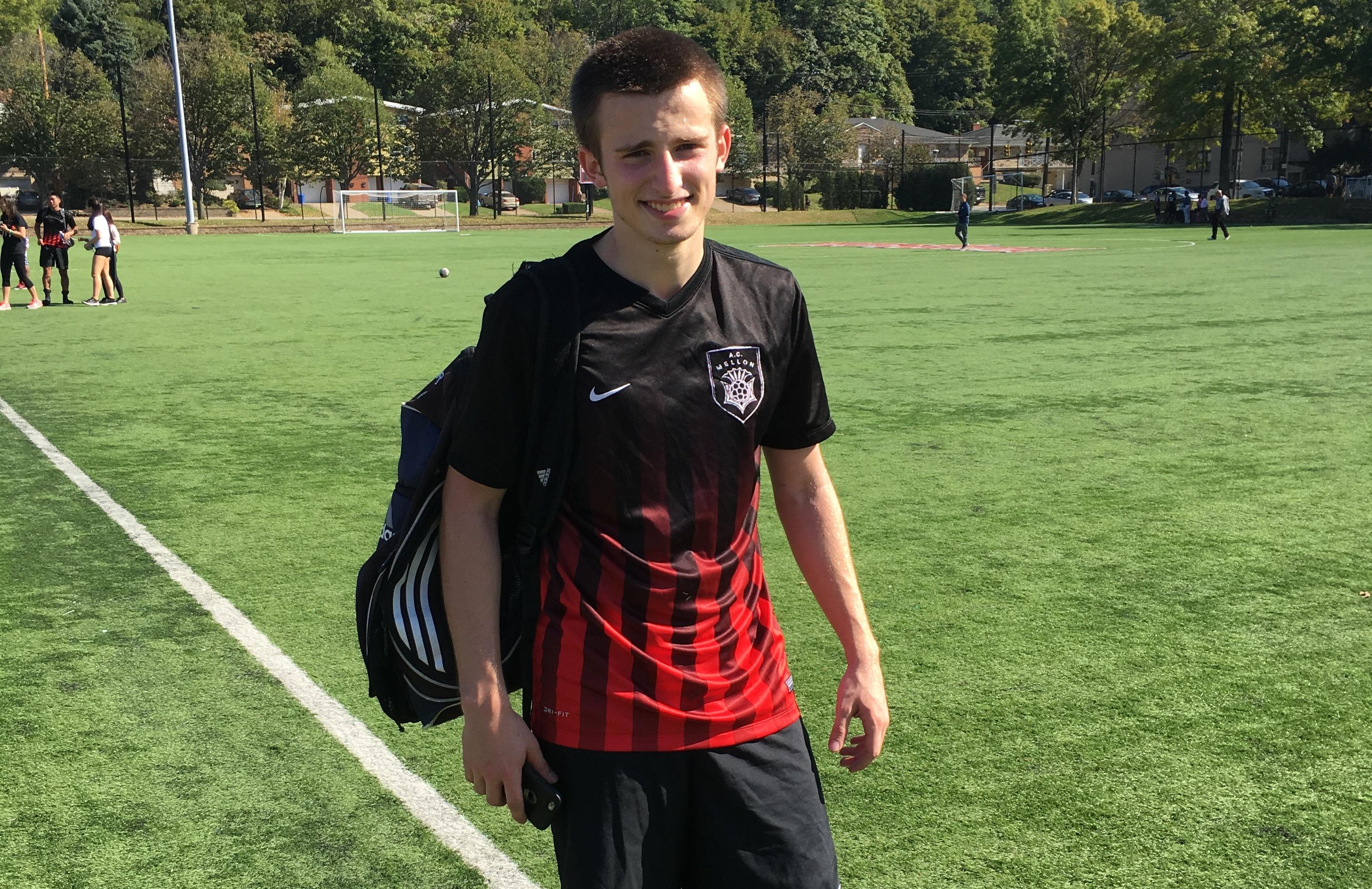 Arthur's educational journey did not end there. He enjoyed the engineering sector so much and was constantly learning new material that he decided to enter CMU's master's program at the Silicon Valley Campus. One year later, in December 2022, he completed his studies and earned his master's in software engineering.
"CMU's courses are very challenging and the work is pretty demanding. The ECE department was no exception to that. I stayed organized, passed my classes, and earned my degree."
Despite the challenging and work intensive nature of the program at the top-ranked university, the educational foundation Arthur received at INTL helped get him through. In addition, the rigorous education of INTL helped keep him organized and focused, allowing Arthur to take on more work including professional internships on the side. During his undergraduate tenure, he worked as a Software Engineering Intern at Rakuten, a Japanese technology conglomerate that focuses on e-commerce, for eight months. While at Rakuten, Arthur utilized the multicultural skills he had learned at INTL.
"Coming from a multicultural school where the Chinese New Year and French Taste Week are celebrated among many other events, I became aware and respectful of other cultures. I performed the drums at the Chinese New Year Parade in San Francisco for the [INTL] float. The Japanese culture is strong at Rakuten, it is called Rakuten Shugi and includes practices such as Asakai (morning meetings), Rakuten awards, and desk clean-ups. I quickly integrated thanks to my multicultural exposure at ISTP."
In addition to his internship with Rakuten, Arthur also served as a Graduate Teaching Assistant at CMU and as a Data Engineering Intern for TuneIn, a global audio streaming service that delivers live news, radio, sports, music, and podcasts to over 75 million monthly active users. Impressed by his work, TuneIn offered him a full-time position, which he accepted after completing his successful internship.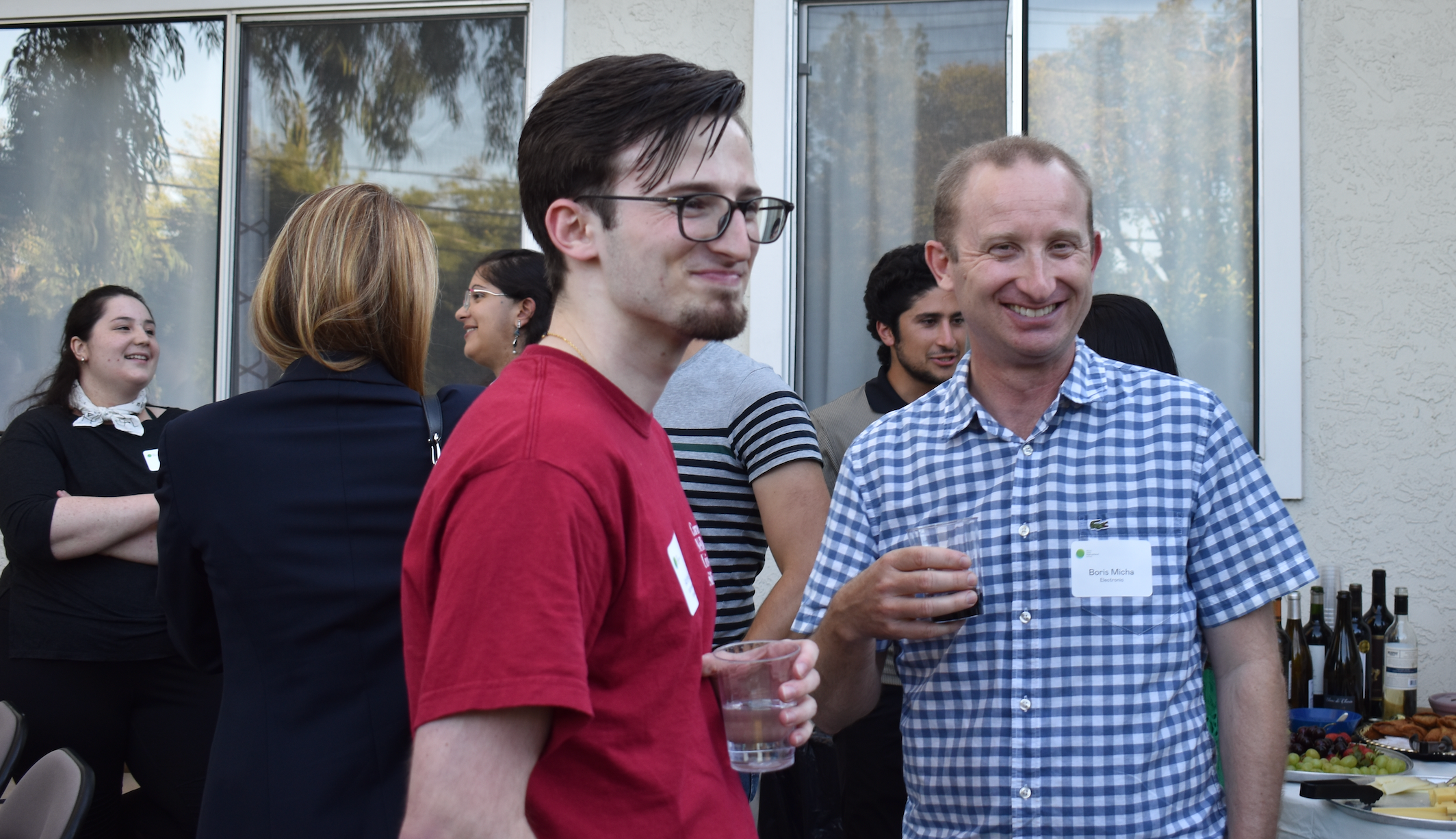 "TuneIn has all kinds of news, radio stations, and podcasts from all across the world, including French radio such as RMC and Rire & Chansons that I personally enjoy listening to. I interned at TuneIn and really enjoyed the team dynamics as well as the company culture. I worked on technologies in the field of CD (Continuous Delivery/Deployment) like Docker, Kubernetes, AWS, and their ecosystems. When they offered me a full-time position, I didn't hesitate! I will be working in the Platform team which handles a lot of different back-end operations for the TuneIn app & website. I will start mid-January of 2023 after completing my master's."
When thinking about his growth from childhood to adulthood, Arthur tackled the challenge of learning and acquiring a new language while moving from a foreign country with success. His ability to adapt, grow, and excel epitomizes what it means to be a student at INTL.
"I still remember my ESL lessons with Monica who taught me and my brother English when we first moved to the states. Thank you Monica, I would not be able to speak English without you!"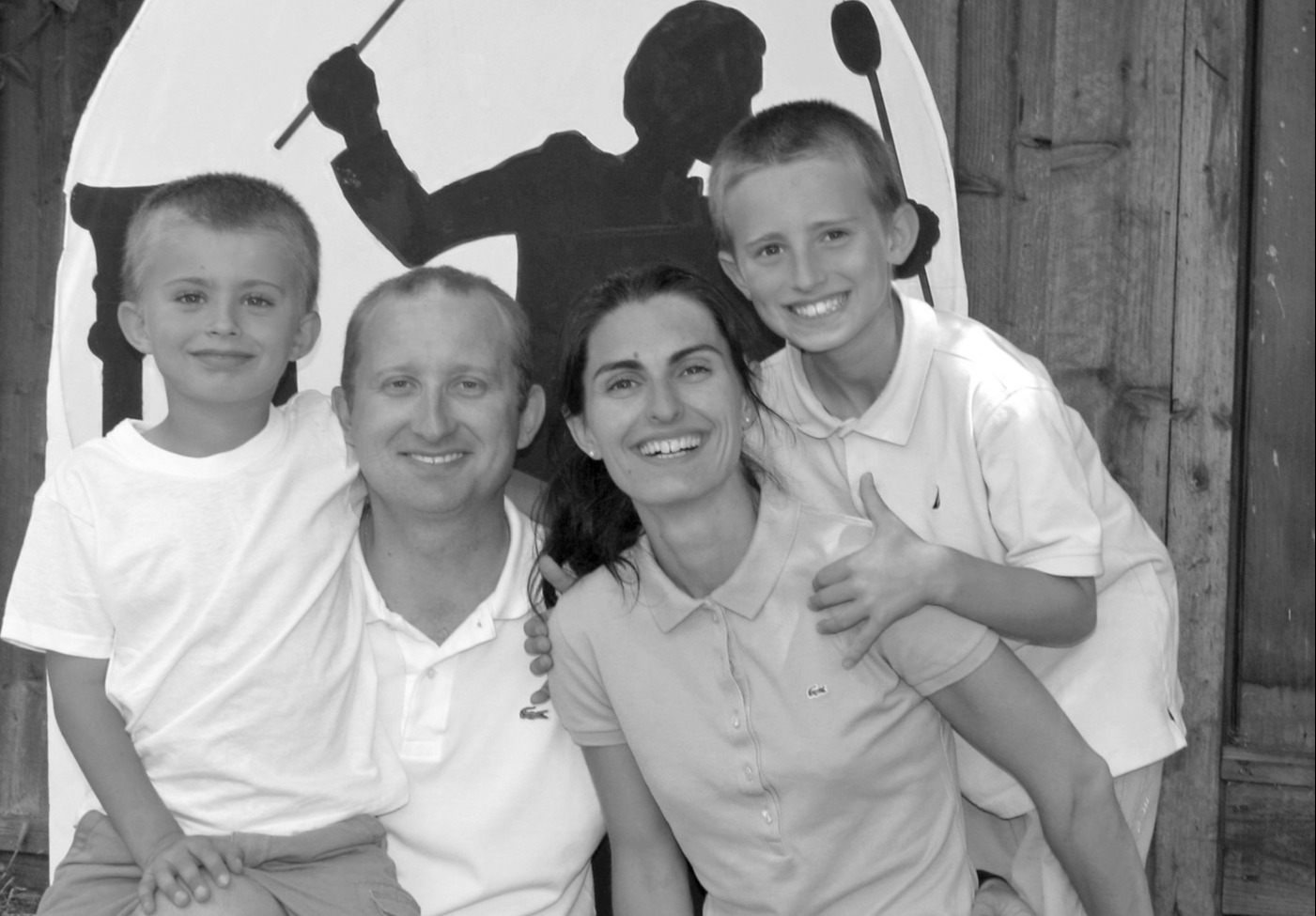 We are proud of Arthur for achieving his educational goals and look forward to seeing what he accomplishes next at TuneIn.
Additionally, if you are an INTL alumni who would like to have your story shared as well. You can submit an alumni update form here.
To be a part of all that INTL has to offer and start your international journey today, click on How To Apply now.
*Silicon Valley International School (INTL) was formerly known as International School of the Peninsula (ISTP).