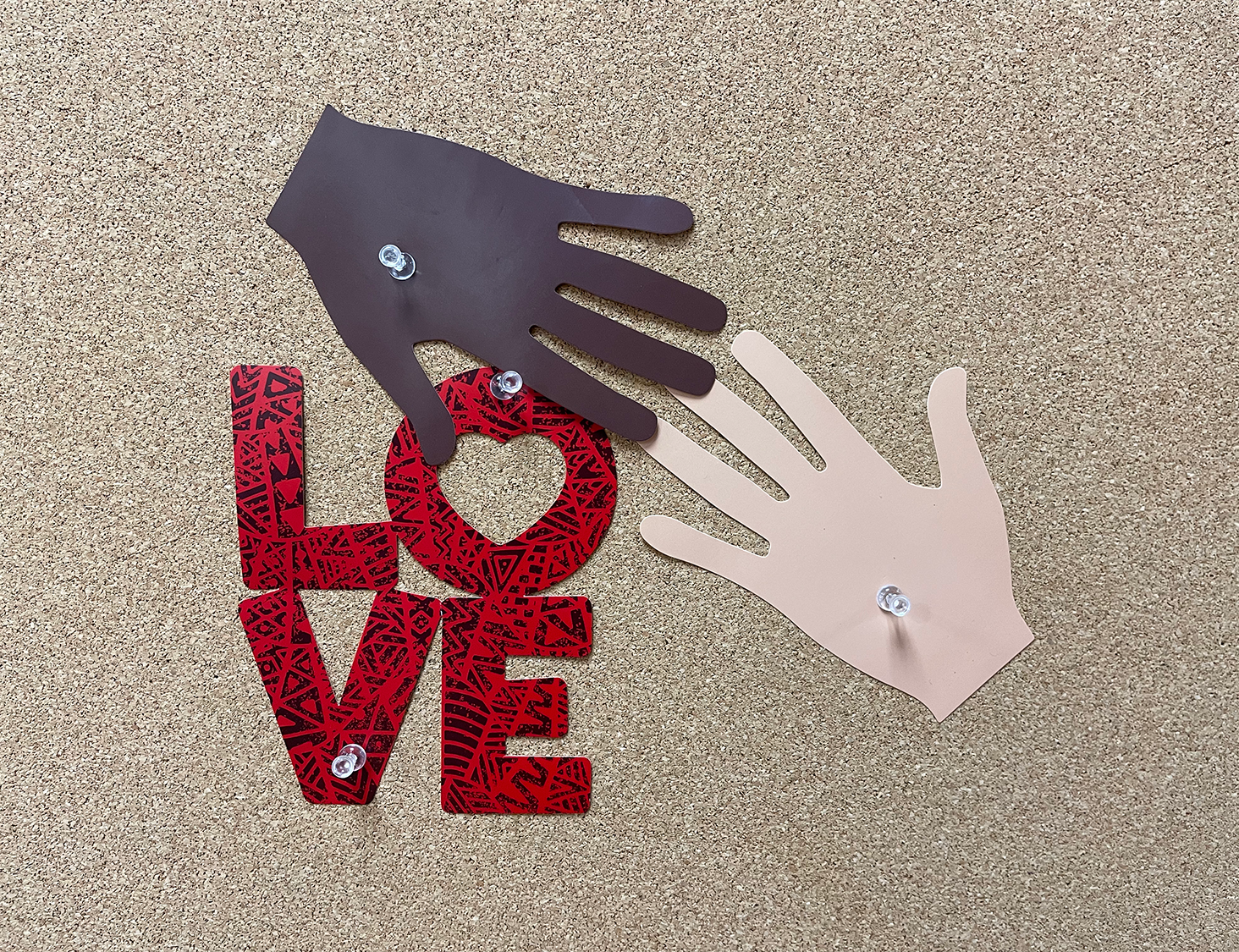 Guest Blogger Tiffany Johnson-Harwick, Dean of Faculty and Inclusion, is a member of Silicon Valley International School's Student Services Team, alongside Valérie Ribo, Lydia Lin, and Laura Johnson. Each experienced member of the Student Services Team is dedicated to supporting students, working alongside faculty, and facilitating inclusive classrooms.
We are currently two weeks into Black History Month, and as a part of their multicultural and global education, Silicon Valley International School (INTL) students are learning about and inquiring into some key historical Black figures. Sometimes families may be challenged to navigate and facilitate discussions about history or individuals that involve heritage groups that they do not identify with. This is an excellent opportunity to enhance your child's engagement at school and participate in their expansion of cultural knowledge, understanding, and of course, empathy.
If they learn it in school, why is it important at home?
Research tells us that home-school partnerships enhance student engagement, attendance, motivation, and behavior, which are shown to increase achievement and academic performance. Fostering discussions at home helps students connect to topics that have global impact such as race, culture, economics, etc. These discussions, including ones about Black History Month provide children with a deeper understanding of the topic and a stronger appreciation of its value.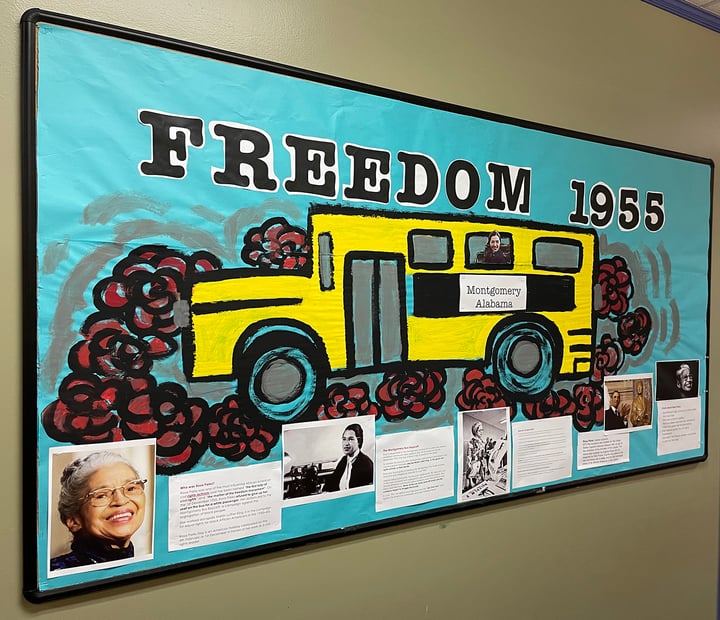 What should I say when discussing the topic?
Give It Value:
Even for parents or children who do not identify or belong to a culture that is being discussed, the act of bringing up the topic gives it value. It shows the child that although they are not a member of that particular culture, it is important to consider things through a different lens. It is essential to see different groups as being interconnected in our lives, even if we may not experience them first-hand.
Be Honest About Struggle and Injustice:
There is no need to go deeply into the details and mechanisms of a group or culture's oppression, but it is necessary to address and acknowledge that it happened. It could sound something like, "Unfortunately, Black people were not always treated so nice or fair, and that isn't right." If the child asks why and you are unsure how to answer, it is a journey you could take together, and there are a wealth of resources in a range of developmentally-appropriate levels to access.
Highlight Joy and Remarkable Victories:
When talking about Black History or the history and struggle of any cultural group, it is crucial to discuss more than just the oppressive and more daunting details. It is just as important to highlight the large number of people within the group who have broken through the layers of oppression and have made great strides and significant impact on the world. Be sure to mention that history draws attention to those who have paved the way for the achievements of these notable figures.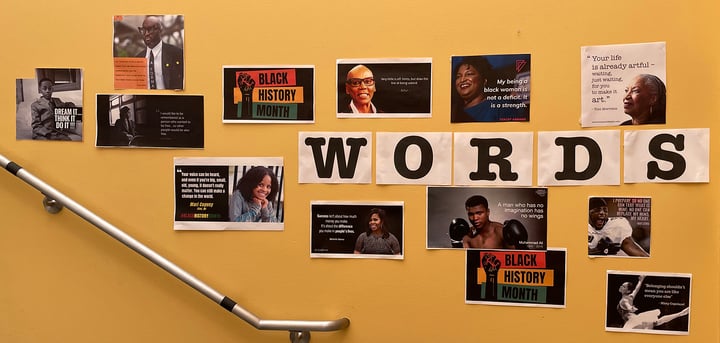 Make It Developmentally Appropriate and Connect to Their Interests:
Try to highlight both past and present-day figures and people who you believe would resonate with your child, but also someone they may not know or see. We may recognize and appreciate our celebrity singers, dancers, and athletes, but please also consider inventors, scholars, poets, leaders, and educators. If your child likes space, consider Mae C. Jemison or Katherine Johnson. If you have an Early Years child, consider Black animated characters who are doctors or scientists such as Doc McStuffins.
Connect to Global Impact, Intercultural Competence and Empathy:
Our new mission statement, rooted in an inquiry-based bilingual education, refers to our students exiting INTL and entering the world with empathy. Empathy is defined as the ability to share and understand the feelings of another. These discussions help to ensure that we are modeling empathy and understanding for oppressed groups and cultures. We need to ensure that we are empathetic and strive to step outside our normal perspective, seeking to see things through the lens of the culture being discussed. Lastly, it is important to remember that Black History is not just American History, but World History as we prepare our children to embark on contributing to and making a positive global impact.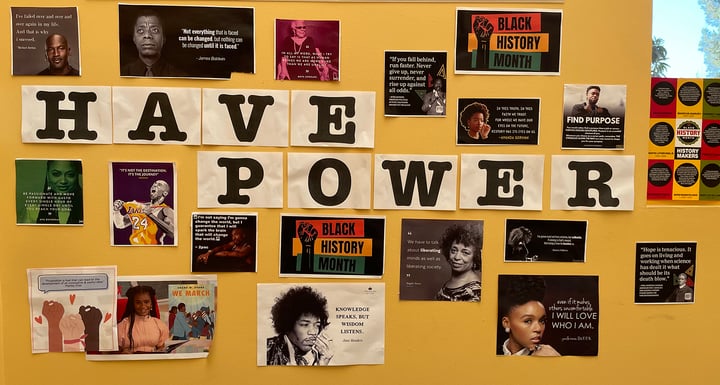 Great things happening at INTL!
To facilitate easy discussions at home, over the next few weeks, our student councils, teachers and the different divisions have prepared activities at school called "pop-ups." These "pop-ups" will consist of poetry readings, dramatic play areas that highlight Black figures, books by Black authors or feature Black characters, and boards that connect to the curriculum and content being taught. This is to strengthen the connection between at-school and at-home learning, for the benefit of our students.
There is no expectation that parents need to do a full study on culture and race, but showing your children that even a small discussion is worth engaging in, shows them it is valuable and avoids the possibility of making the unspoken "elephant in the room." If you are interested in some great books or articles, please feel free to check out the links below!