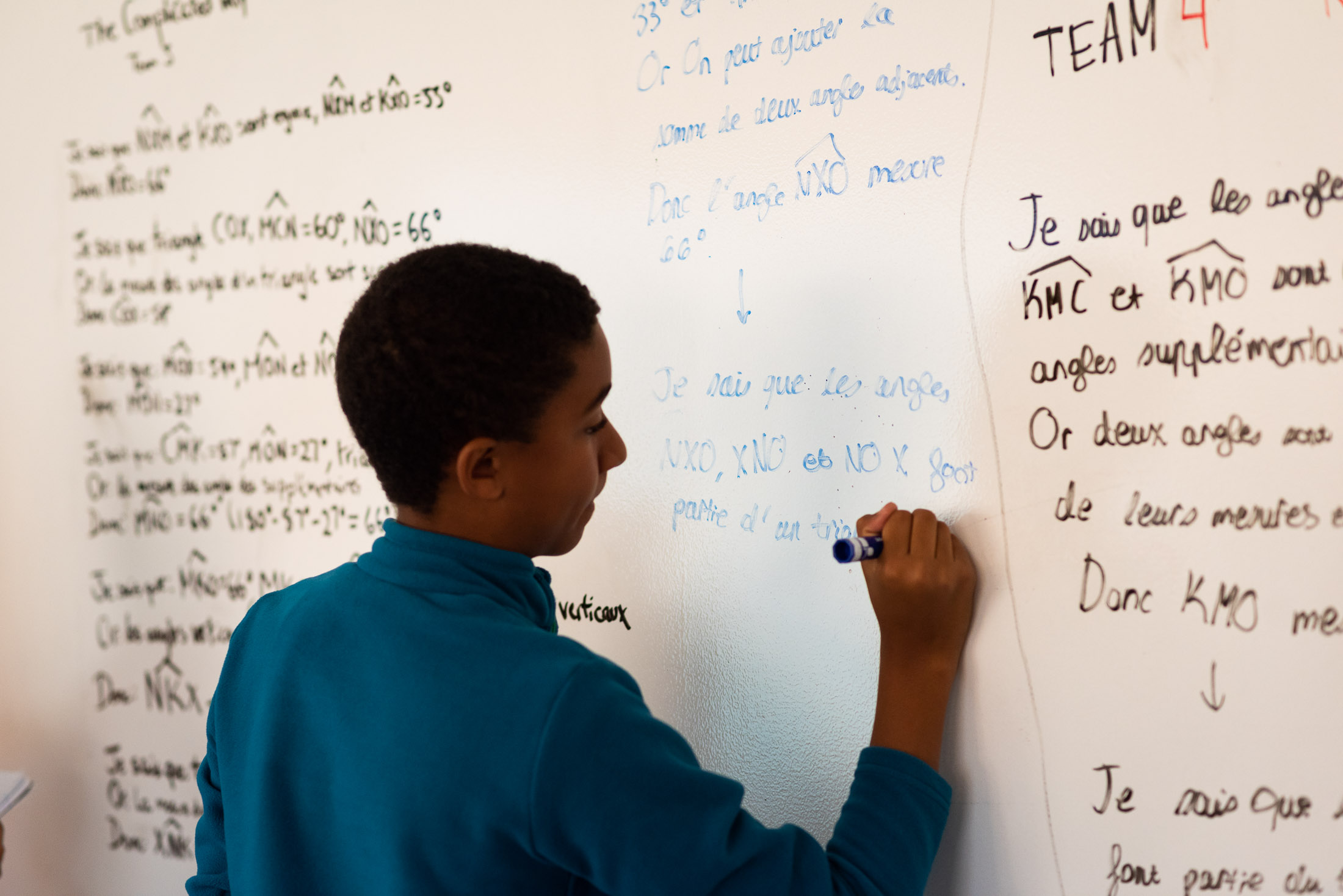 Silicon Valley International School (INTL) was established in 1979 as the Peninsula French American School and later changed its name to better reflect the addition of language immersion programs and its geographic location. INTL has provided a rigorous and outstanding bilingual French education, aligned with the Ministère de l'Éducation nationale, for decades.
---
From our humble beginnings as a French-American School (est. 1979) with 9 students, to our current status as the premier bilingual world school on the West Coast with multiple language programs and hundreds of students - we have remained committed to our roots and to our French Program families by following the standards and curriculum set forth by the
Ministère de l'Éducation nationale
.
With the addition of a high school for 2021-2022, we are proud to offer our French Program students the opportunity to acquire
Le Diplôme National du Brevet des Collèges
in 9th grade.
In France, middle school is from 6th grade to 9th grade, and the
brevet
signifies the completion of collège (French middle school) with a diploma and certification.
In order to obtain the French national brevet diploma, a student must pass a rigorous formal exam that validates their core skills (as defined by the Ministère de l'Éducation nationale), and must also be assessed by their French teachers and school. Based upon the overall grade (exam and assessment), students may receive a distinction: fairly high, high, or very high.
At Silicon Valley International School, French Program students are provided with an education that is aligned with the Ministry's standards and curriculum, but delivered through the inquiry-based methods of the International Baccalaureate Programme. Aligned with our school's mission and passion for bilingual education and a global perspective - INTL students are benefiting from the best of both worlds!