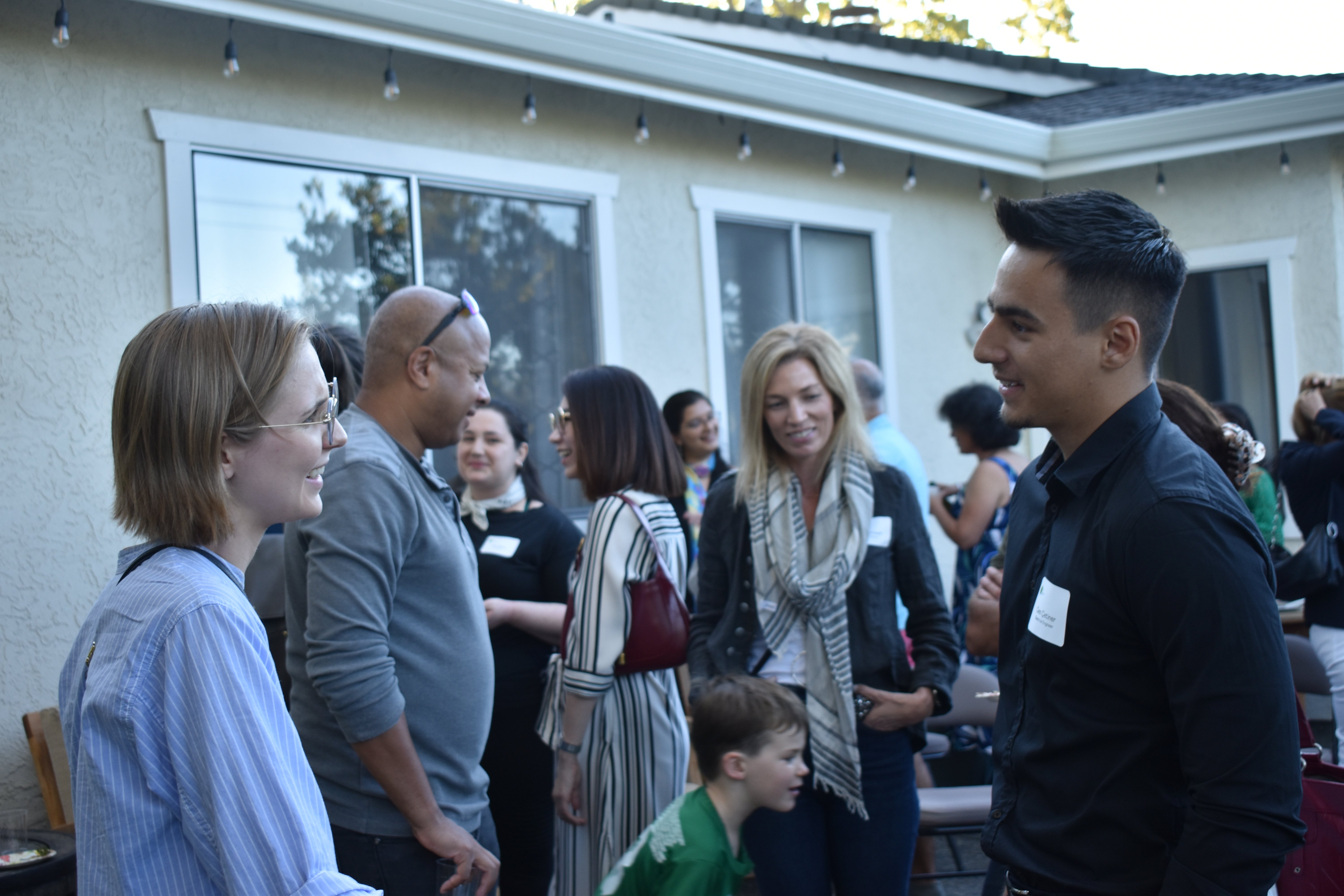 On Sunday, August 21st, another successful and productive installment of the INTL Connect networking event commenced as current Silicon Valley International School (INTL) parents and INTL alumni gathered at the residence of INTL parents Grace and Patrick Gengoux.
Throughout the evening, guests not only received beneficial advice regarding the best strategies for paving their own career paths but also on how to push the professional boundaries and shape a future that perfectly suits their passions.
On the surface, having a conversation on two topics from opposite ends of the spectrum such as art/animation and computer science/engineering seems like a difficult task. However, the beauty of this event was how both the speakers and the audience members were able to bridge the gap between the two subjects and find the perfect medium. After hearing their stories, guests learned that it is absolutely possible to balance artistic and technological interests and mold them into a single craft.
The speakers for the event included Tom Cannon (uncle of two INTL students) and alumna Camille Townshend, '09 (8th grade).
Tom is the Senior Director and Executive Producer of Riot Games, an American video game developer, publisher, and esports tournament organizer. He graduated from Stanford University in 1995 with a bachelor's degree in computer science.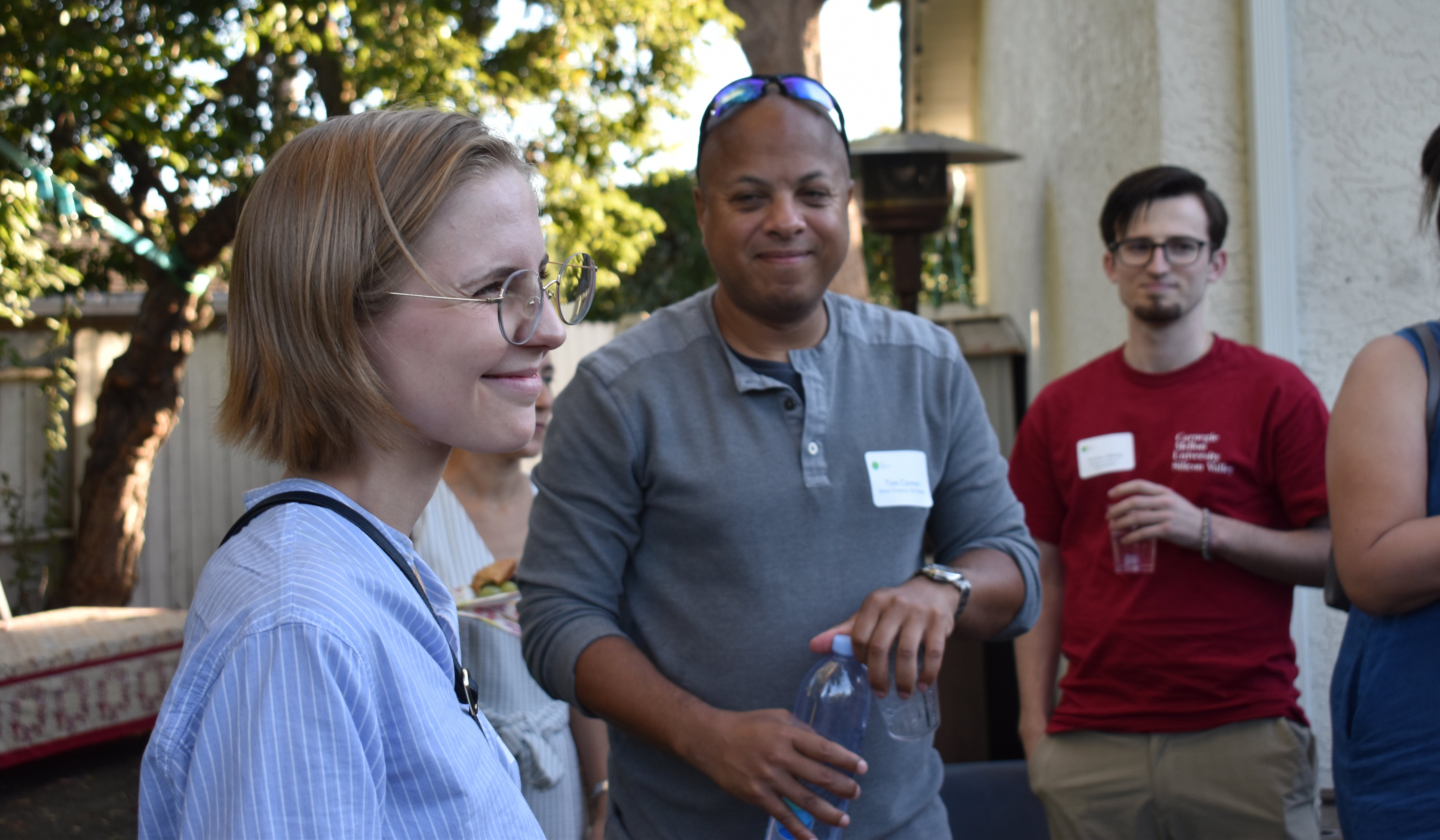 Tom initially began his educational journey as an aspiring artist. In high school, he enrolled in many painting classes and participated in multiple sculpture contests. Although he ended up altering his field of study after getting admitted to Stanford, Tom was able to create a reality that contained the best of both worlds regarding his academic and personal interests.
"As a kid, I was really passionate about two things: art, and fighting games," Tom said. "Although my initial career took me far away from both of those, I managed to hold on to both of them and that's why I have my job now."
The role he took on at Riot Games allowed him to tap into his creative side and utilize both his artistic and software engineering talents. All those endless hours of playing Street Fighter as an adolescent paid off as his skillset and interests were the perfect matches for what the company needed.
"These backgrounds are valuable in understanding what it takes to build something both from the engineering side and the artistic side," Tom said. "Because I have a background in art, I can speak to my art director and he can understand what I'm saying instead of sounding like an executive."
His involvement in the video game industry does not end there. Tom also organizes worldwide fighting game tournaments called the "Evolution of Championship" series or EVO. This year, over 13,000 video game enthusiasts attended the tournament in Las Vegas. Tom's journey is a prime example of how with an intuitive mindset, you can land a job that is simultaneously both a game and a profession.
Camille similarly combined both art and technology in her professional life. While currently a graphic designer for an early-stage biotech company called Atomic AI, Camille's artistic roots run deep.
"I really loved drawing as a small child," Camille said. "You could usually find me drawing instead of socializing."
Like Tom, Camille is also a graduate of Stanford where she received both a bachelor's degree and master's degree in mechanical engineering.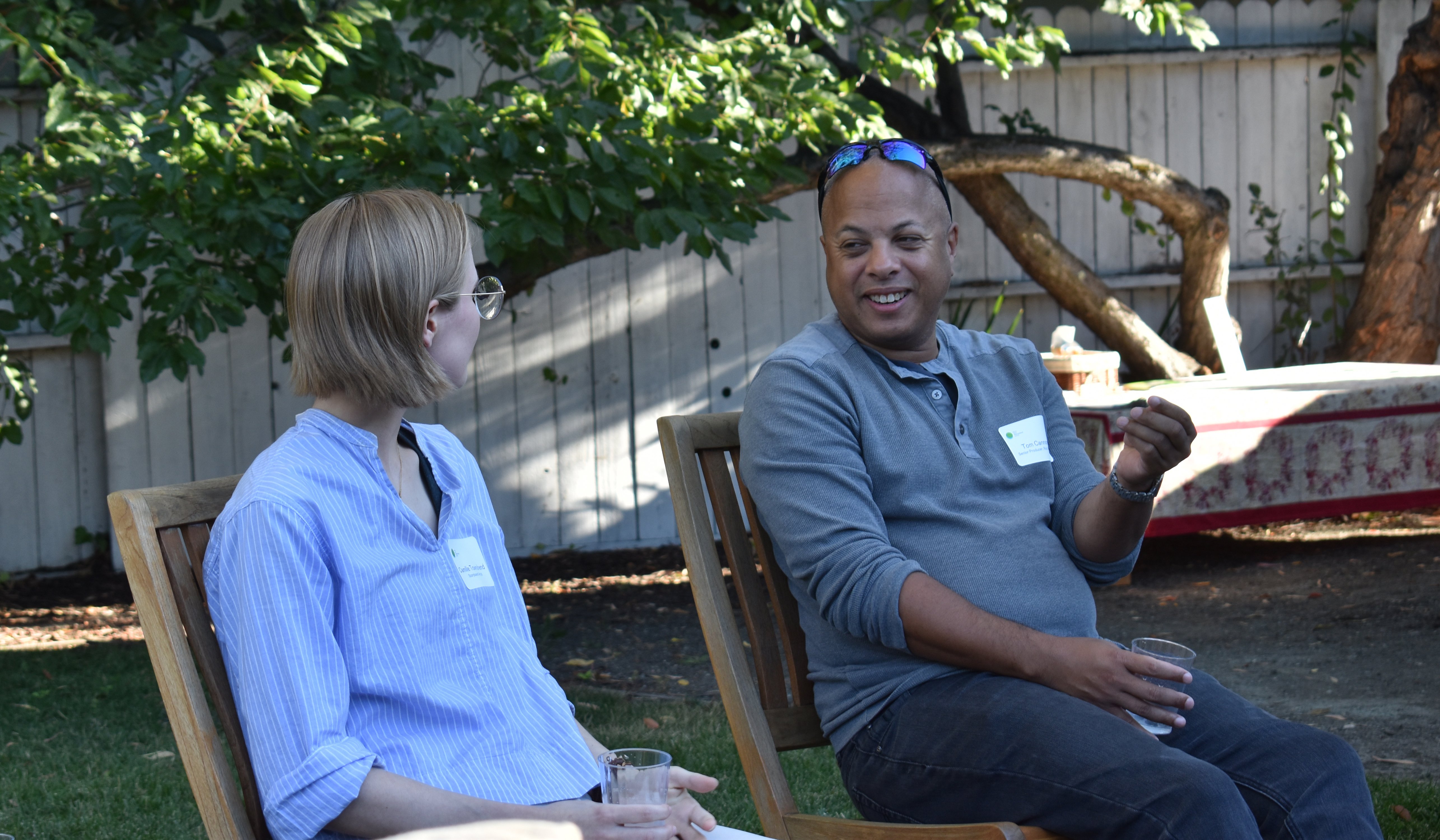 After a year into Stanford's Ph.D. program in mechanical engineering, Camille reignited her love for art in the form of animation and cartoon design. She began writing, drawing, and designing from scratch a comic series called "Open Your Eyes." The series is currently available to read on Webtoon, a platform that holds thousands of digital comics and cartoon-related content.
Although the pieces that she publishes on Webtoon are unpaid, the fulfillment that she receives from practicing her drawing and animation skills and composing stories for the public to enjoy is what matters most. Through working on this comic series and honing her graphic design abilities, Camille soon realized that she developed a deep interest in storyboarding.
"I really enjoy the process of taking a script and turning it into that first visual sketch," Camille said. "It's the first time you see your characters breathe, make the decisions that they want to make, and the story comes to life."
It was during this creative process that she realized a career in the arts is her true professional calling. Although she appreciates the science and math fields as well, Camille realized that she can take the analytical and critical thinking skills that she acquired from her mechanical engineering background and apply them to this profession. Camille now hopes to pursue this passion and enter the field of animation, video games, or entertainment as a storyboard artist.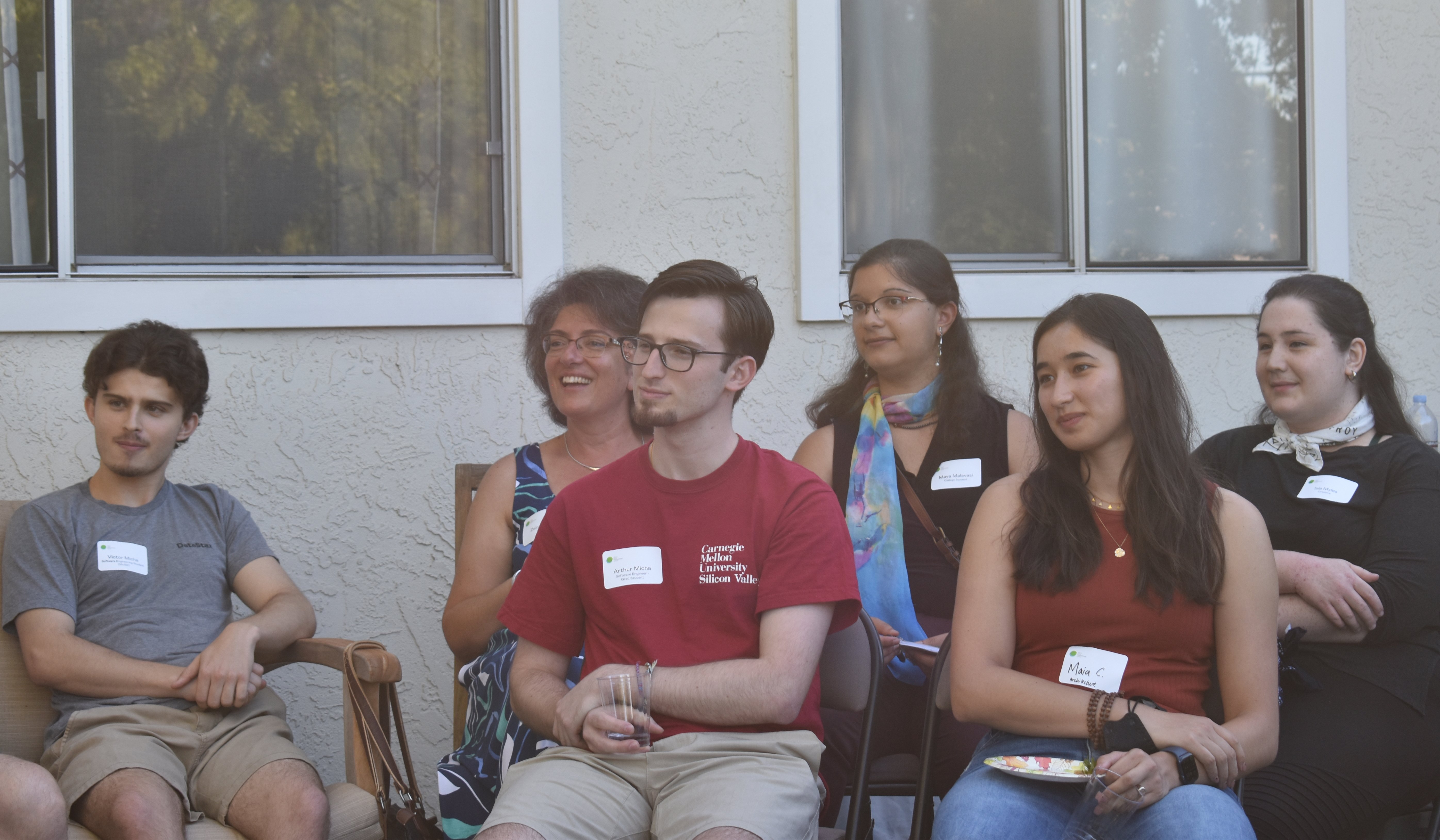 Through listening to both Tom and Camille's stories, a key takeaway from this informative discussion is that it is viable to accomplish your dreams even if your professional and personal interests differ. Through both hard work and an intuitive mindset, finding your ideal occupation is possible.
It was also worth noting that an exceptionally high number of former INTL alumni attended this event. Many of them benefited greatly from the networking session as they left with more knowledge and insight on how they too can mold their personal and professional passions into successful careers. We hope to see many more alumni at future INTL Connect Networking events!
Contact events@svintl.org if you would like to speak about a specific industry topic in the future.